2017 will be a good year for homeowners needing to use the short sale as an option to foreclosure.

Most all, the major lenders and servicers are following the lead of Fannie Mae and Freddie Mac which have reduced the paper work needed and time to a Temecula short sale approval. See Chart below and enjoy the video.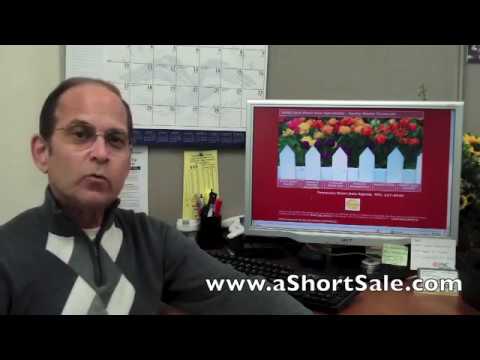 Visit my website to find out more useful information about Temecula short sale: www.Temecula-ShortSaleAgents.com
*Service providers may implement changes immediately*
 The Home Affordable Foreclosure Alternatives (HAFA) Program is a government-sponsored initiative overseen by the U.S. Treasury Department and administered by Fannie Mae assisting all Home Affordable Modification Program (HAMP)-eligible homeowners in avoiding foreclosure,specifically through short sales or deeds-in-lieu of foreclosure.
 

BEFORE Feb. 1, 2013

AFTER Feb. 1, 2013

 

Required Documents
Use of Short Sale Agreement and Request for Short Sale Approval or forms substantially similar in content are required  
Use of Short Sale Agreement and Request for Short Sale Approval documents optional
The Short Sale Notice (SSN) and the Acknowledgement of Request for Short Sale (ARSS) are now the preferred forms for servicers with regards to HAFA Short Sales. The Deed-in-Lieu (DIL) Agreement is now optional, and the Request for Approval of Short Sale (RASS) and Alternative Request for Approval of Short Sale (Alt RASS) are being phased out. 
Response Time
Servicers required to respond within 45 days 
Servicers required to respond within 30 days
The time frame for servicers to respond to a borrower's request for a short sale has been shortened from 45 calendar days to 30 calendar days (generally). 
Pre-Determined Hardship & Affidavit
Affidavit of borrower hardship required for approval of  HAFA short sale
Pre-determined hardship (90+ days delinquent and FICO below 620) with affidavit required 
Borrowers who are 90 days or more delinquent and have a FICO score that is less than 620 will be deemed to have a "pre-determined" hardship. Servicers do not need to further validate the hardship to approve the HAFA short sale. However, they must execute a Hardship Affidavit prior to closing. 
Short Sale Affidavit

No arms-length transaction orHUD-1 affidavit required

 

New HAFA Affidavit to be completed at closing

A new HAFA Affidavit is now required, while both the borrower and the buyer must sign. This affidavit certifies the sale is an arm's-length transaction (the homeownerand buyer have no previous connection to one another), that no money is beinggiven or received outside of the HUD 1, and other necessary information. 
Subordinate LienholderPayoff
Treasury contribution to subordinate lienpayoff $2,000 
Treasury contribution to subordinate lienpayoff increased—up to $5,000 
The Department of the Treasury will now provide up to $5,000 as an incentive to payoff secondary lienholders. 

Resale Restrictions

 

No resale before 90 days

Resale after 30 days allowed

 

The current restriction on reselling a property within 90 days after closing is being shortened to 30 days. From 31 to 90 days, the resale price cannot exceed 120% ofthe HAFA short sale price.
Call me, Sidney Kutchuk, today at 951-217-6745. Let's make 2017 a better year for you!