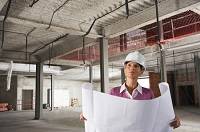 Downtown Reno has seen many changes to its urban landscape over the last couple of years.  2016 showed a particular increase in activity.  Commercial and residential developments came to the forefront.  Some of these projects will be coming to fruition this year.  One of the 2017 Reno urban redevelopment stories involves 3rd St Flats.
2017 Reno Urban Redevelopment - 3rd St Flats

A mixed-use building current resides where the Kings Inn once stood.  Reno's former mayor, Bob Cashell, promised to get rid of the blight the vacant Kings Inn hotel-casino put on downtown Reno.  However, Bentar Development and Basin St Properties actually lay claim to this 2017 Reno urban redevelopment.  They didn't even require any financial assistance from government agencies to do so.  That's a rarity.
The pet-friendly community at 3rd St Flats experienced a "soft opening" last month.  This allowed the public to experience what life at this 2017 Reno urban redevelopment offered.  The 3rd St Flats community provides over 9000 square feet of retail space below the residential units.  The downtown view and walking distance to shopping and entertainment provide a convenience for active urban residents.
3rd St Flats Pricing
Currently, 3rd St Flats is accepting pre-lease applications.  Rental prices start at $975 per month for a one bed/one bath junior apartment.  The two bedroom/one bath units run around $1900 per month.  That sits higher than other rentals of the same approximate size in the Reno area.  We'll have to wait to see how this affects rental prices for other downtown developments in the upcoming year.
These higher prices follow the trend we've seen recently in Reno rents.  The need for affordable housing continues to grow.  Some developers have been trying to fill the demand for housing while keeping prices at affordable levels.  However, the 3rd St Flats complex falls short on the affordability factor.  Will other 2017 Reno urban redevelopment projects help or hinder the need for more affordable housing?  What do you think?  Please leave your thoughts on this subject in the comments below.
Charlene Hamilton, Your Reno Real Estate Specialist