Well ladies and gentlemen, the year is off to a great start here in sunny Florida!  We've got new listings, scheduled closings, and we're thrilled to see business picking back up already after the holidays.  I'm sure everyone's goal for 2017 is to close more sales than we did in 2016, right?  With that in mind, here are some potential buyer turnoffs to discuss with your clients when you go to that listing appointment to make sure that they snag a buyer sooner rather than later!
1. Pets and their smells!  If you're anything like me, you can't pass a puppy or kitten without wanting to scoop them up and cuddle their sweet fuzzy faces.  However, there are people that exist in the world who are decidedly NOT "pet people."  Whether due to a phobia, a bad past experience, or just a general dislike of animals, some buyers are going to be upset if they enter a home for a showing and find your 90 pound Labrador, or smell your cats litter box.  And let's be honest, even the most devout pet lover knows that the mess our fur babies leave behind is one of the few drawbacks to animal ownership....I've never met a person who said "I just LOVE the smell of cat urine!"  Make sure your sellers are aware that while their animals may be a huge part of their family, they should not be in the home while it's being shown!  Additionally, all the dog toys shouold be picked up from the floor to prevent a tripping hazard, the pet beds should be laundered (or my version: sprayed heavily with fabric refresher), the litter box should be cleaned thoroughly, and any "presents" the dog has left in the yard should be disposed of.  
2.  Dead things - they creep people out.  I know, I know...that buck the sellers have mounted on the wall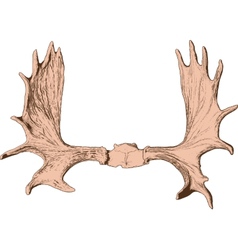 was HUGE, and it took hours to track it and take the perfect shot, and they're super proud of their hunting prowess.  I live in the South, remember?  Even so, many people are going to be creeped out if they enter the home for a showing and find a whole room full of disembodied animal heads staring down at them.  Advise your customer that while their trophies are quite impressive, some buyers may be a bit turned off by the entire stuffed bear poised to strike in the corner of the family room, or the endangered tiger skin they're using as a rug in the bedroom.  There are many storage facilities that provide indoor, climate controlled spaces for rent, so it might be best for the dead animals to be packed safely away while the home is on the market!
3. Icky bathrooms - just yuck.  I'm not talking about outdated fixtures or an old olive green bathtub - although if your seller can find it in the budget to fix those types of things, that's excellent.  I'm speaking more of just general dirt and debris that makes the space look poorly taken care of.  Ladies - that means it's time to pull out the old storage case and pack that makeup away under the sink instead of leaving it spread out all over the vanity.  Gentlemen - put the toilet seat down, and follow the words that were on the bathroom wall at my grandmas house - if you sprinkle while you tinkle, please be sweet and wipe the seat.  It's understandable, especially with limited bathroom space and a larger family, for there to be mess in the room that's used most frequently throughout the day.  But agents, let your sellers know that when they get that call for a showing, they need to pay special attention to giving the bathroom a good wipe down and spray a little air freshener around!
4.  Dirty kitchens!  We've all heard the old adage, kitchens and bathrooms sell homes.  In keeping with
the entry above, advise your client that before a showing the kitchen needs a good once over!  There shouldn't be any dirty dishes in the sink, the garbage should be taken out, and the counters should be scrubbed to look their absolute best!  If the home has stainless steel appliances, let your seller know that these are still a huge selling point and should be polished up, fingerprint free, and uncluttered by magnets or photos. Any old leftovers need to be packaged neatly in the fridge or thrown out to avoid bad smells, and another quick pass with the air freshener to remove any old food smells from that delicious fish fry they had last night is always a great idea, too!
5.  General decor items.  Everyone has a different aesthetic, and it's nearly impossible to please every potential buyer that comes into the home.  However, there are some items that are pretty universally offensive, and could cause a potential buyer to head right back out the door.  Nudity of any sort should be removed prior to showing the home, as well as any inflammatory decorations like flags, signs, or artwork that could be viewed as offensive or derrogatory by a segment of the buying demographic.  
While some of the items on this list may be a little touchy to discuss with your sellers, part of our job as agents is to be sure that the seller is informed about all the ins and outs of the process, and that includes things that could drive buyers away from the property.  If the seller is insisting that the nude painting of his wife hanging above the bed is tasteful art, or that the tiger skin rug is staying, well that's fine too.  At least when they call you upset that there have been 12 showings and no offers, you'll be able to remind them of the initial conversation you had about these types of things!  
You tell me, Active Rainers - what are some of the things you've seen that have been immediate turnoffs to your buyers?
850.661.1440