Happy New Year
I hope you all are as excited about 2017 as we are.  This past year was a record year forour team and 2017 looks to be even better.  Why you may ask.  We are happy to announce that the Jules Yates Team at Re/Max Bayshore Properties in Traverse City, Michigan has joined forces with Pathway Homes and is now the exclusive REALTOR sales team for Pathway's existing new homes.  In cooperation with Pathway's inside sales team we will be hosting many open houses at the 2 - 2017 model homes.  Dates to be announced.
We now offer homes under construction in the following Developments in the Grand Traverse area - Huellmantel Lake, South Creek, Stone Brook, Stafford Meadows, Fishers Run and many more to come in the coming days.  We can even build a home anywhere your heart desires.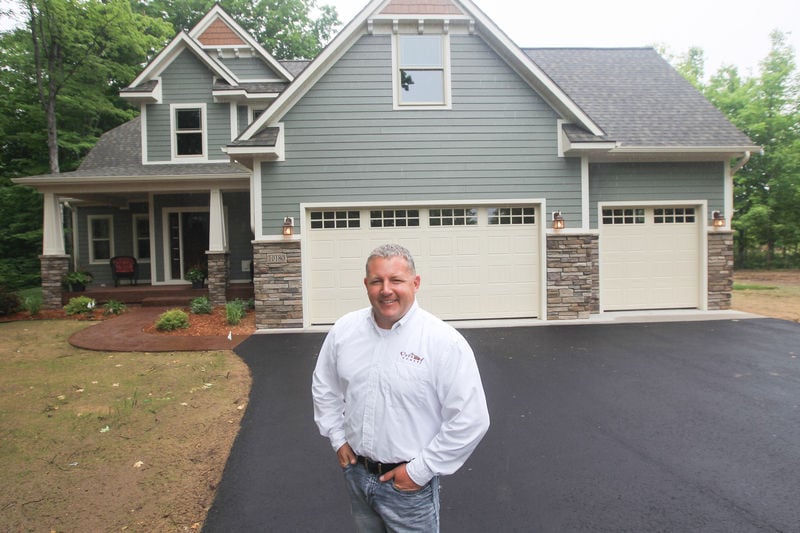 (Gary Jurkovich CEO of Pathway Homes poses in front of one of their parade homes)
Now you can look to our team for information on all existing homes now under construction by "Award Winning" Pathway Homes as well as information on how to build an affordable luxury home through Pathway. Please visit our website at www.BuildWithRemax.com for additional information or call me at 231-218-5199. You can also visit the Pathway Homes Design Center on Us 31 South in Traverse City.