Last year was a record year in the Olympia and Lacey WA housing market, and 2017 is on a path to exceed 2016's numbers.
Here's a snapshot of 2016:
4,893 home sales in Thurston County, WA.  For comparison, in 2011, at the bottom of our market, Thurston County had just 2,600 home sales.
$282,738 average sales price.  Since 2013, the average sales price has increased nearly 28%!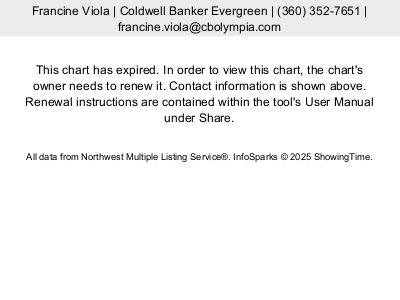 677 homes for sale as of December 2016.  For 2016, we nearly beat our historic low for active listings.  In 2011, there were 675 homes listed for sale in Thurston County.  
For comparison, at the worst of our market, Thurston County had nearly 2,300 homes listed for sale.
Predictions for 2017:
Affordability will be a challenge.  In Thurston County, as the supply continues to diminish, the prices will climb.  But will there be a softening of prices?  The national picture says yes, but I don't believe that's the case for our area.
Thurston County still has pent up demand that other markets do not have so I'm predicting 2017 will continue to have an increase in sales prices by 5%-8%.
Buyers will be in more bidding wars.  "Supply and demand" has been the key phrase for 2016 and will continue in 2017.  
Inventory levels for Thurston County are on average 1.8 months, which is solidly in a seller's market.  (A balanced market is 4-6 months of inventory.)
Buyers will find themselves in competitive situations where bidding wars will be common. Buyers will need to be prepared to pay over the asking price, have solid lending, and be able to cover their own closing costs.
Rising interest rates?  Maybe, maybe not.  The consensus among six of the leading mortgage authorities (including Fannie Mae, Freddie Mac and The Mortgage Brokers Association) is that 2017 interest rates will range between 3.6% and 4.3%.  
Will this be enough to deter buyers?  Probably not.  The bigger stumbling block will be affordable housing options, especially for first-time home buyers.