Securing your own piece of the planet satisfies a primal urge in humans — especially for young couples — ever since the first cave dwellers painted "Home Sweet Home" with mud on the cave wall. Modern property ownership is not quite "so simple a caveman could do it," however.
Here's a handy checklist for both securing your ownership rights and preparing your vacant lot for building your dream home.
1. Before You Buy
Scope out not just the lot, but also the neighborhood — for miles around — with your eyes and your nose. For example: is there a chemical plant, paper mill or poultry farm nearby?
As for your eyes, think about the invisible, too, such as what's underground. Sometimes an architect will order a soil sample — and/or perc test if needed — for your lot before construction begins. If the land you're eyeing happens to be in stand-alone isolation, with no neighboring construction, it may be wise to get a soil sample before purchasing. Some soils, especially in low spots with years of organic material, require extensive/expensive work before laying a foundation.
2. The Legal Stuff
When you pick your spot, your lender will require a title search, and your realtor can confirm that all taxes are paid and up-to-date. Make sure everything else is legally tidy: compare the land survey with an onsite personal walk around the property and a Google satellite view, noting boundary markers and making sure neighboring fences, drives and buildings all meet code regarding "setbacks" and are not encroaching on your property rights.
Speaking of codes, also evaluate the city's zoning restrictions, right of way and driveway access, the sewer lines or septic rules and access to phone, cable, and power lines.
Nowadays, be aware of environmental concerns by looking for signs of previous chemical dumping and being aware of any wetland designations in the area. Yes, the realtor and the architect handle most of these matters, but mistakes happen and it's smart to be certain that all the details and legalities are correct, without unpleasant surprises.
The realtor will alert you to any neighborhood covenants or Home Owner Association (HOA) rules, so bring a printed copy of that when you first meet with your architect.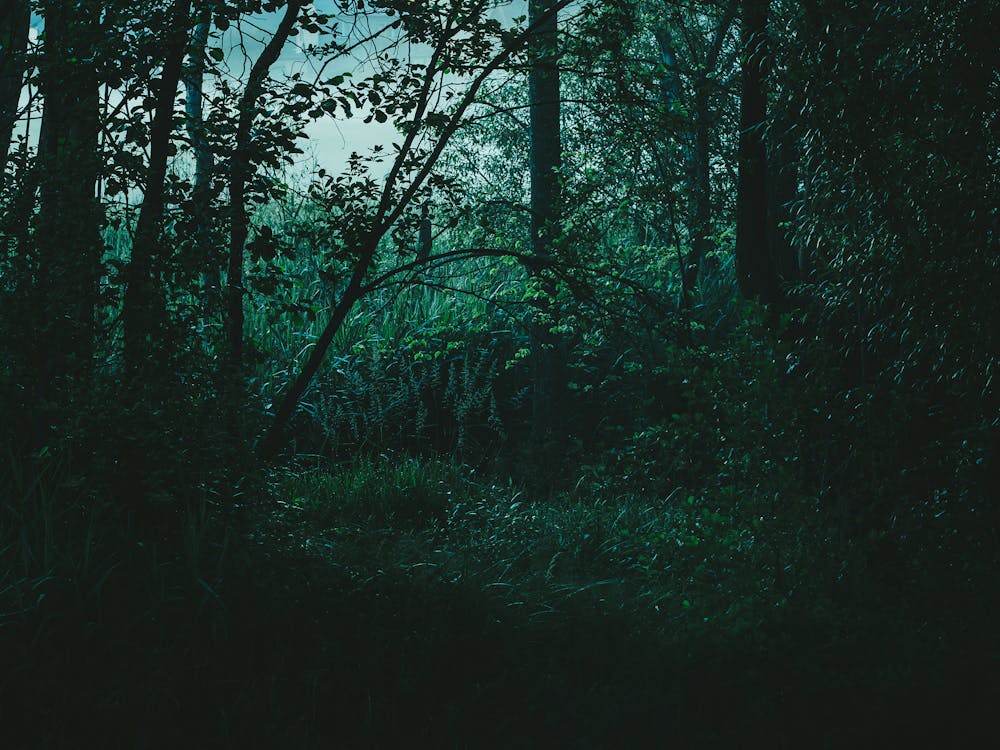 3. Clean It Up
Speaking of tidy, the first physical activity to undertake is to clean out the junk and undergrowth. Only then will you truly know the appearance of your land. If you have lots of acreage, you may wish to rent equipment, rather than buying. You can use a mulcher to clear the land, for example.
Next up is developing a landscaping plan. After clearing the low growth and seeing the land for what it is, you can then mark trees you need/wish to remove and mark the shade trees to retain.
4. Eyes on the Lay of the Land
In addition to your personal "walkabout," you may wish to buy or borrow a camera-equipped drone to take aerial photos — not only of your lot, but also of the surrounding terrain and homes — to assess flood potential, watershed/drainage issues and related topographical concerns. Consider sight lines from your future porches and upstairs windows with an eye toward best positioning and floor plans.
Again, an architect assists with these matters, but being proactive assures that the designer understands your vision for your homestead.
5. Select the Architect and Building Contractor Carefully
You may have noticed a theme here: advance preparation. Before selecting and meeting with an architect, research which type and style of home you desire, then hire a reputable architect who has a proven track record of drawing plans for similar homes. Experience matters.
This is even more critical when selecting a contractor. Use a residential contractor with a long record of successful projects and positive client reviews. The internet makes it easier than ever to find and verify a quality contractor.
Once you've done all your advance homework, relax and allow the professionals to do their job. At this point, the process of building involves several opportunities for you to monitor the quality of the work and, at the end, to work through a "punch-list" that assures your project matches up to your plans and dreams for your home-sweet-home and surrounding land.
Final Thoughts
These guidelines may seem detailed, or even obsessive-compulsive, but remember the obvious: once your house is built, you can't change its position, its windows or walls. Later you may re-paint it with different colors, or change the furnishings or the drapes, but your home's physical relationship to the land will be, literally, set in concrete!
An ounce of preparation beats a ton of regret. First-time cave-builders — er, homeowners! — have enough challenges starting out in life together, and the home should be a place of joy and comfort, not of stress.