February 2017 home sales in Matthews, North Carolina (28105 zip code) continued the new year on a high note with sale prices increasing, days on market decreasing, available inventory tightening, pending and closed sales increasing.
The average sale price of Matthews homes increased by 5.2% to just under $263,000 as compared with  the same period one year ago. 
Average days on market for property listings dropped by 11 days to 31 days from 40 days just one year ago--a 22.5% improvement over the same period last year. Median days on market also dropped by 37.5% to 10 days in February 2017. 
Average price per square foot increased by 7.6% to $113/square foot in February 2017 versus the same period in 2016. Pending sales decreased slightly by 0.4% in February versus the same month last year, more than likely due in great part to the lack of inventory. February closed sales  increased 4.7%.

During February 2017, the number of showings until pending contract per listing averaged 21 showings and the number of showings per listing averaged 8.4 showings (a 7.7% improvement versus the same time period one year ago). Given the reduced number of available homes for sale, it's not surprising that those homes listed get more "traffic" prior to going under contract.
The median percent of original list price that sellers received for their homes was up 1.1% compared with last year at 98.5%, showing virtually no negotiating room for homes in Matthews, North Carolina.
New listings increased a scant 1.4% versus February 2016. Matthew area's months supply of homes stood at 2.2 months overall (down 12.0% versus February 2016). 
Without doubt, it continues to be a true seller's market in the 28105 zip code and a very competitive environment for home buyers in Matthews, North Carolina. The underlying issue to maintaining a strong pace of sales in 2017 will be to have homes to sell.
Matthews Local Market Update - February 2017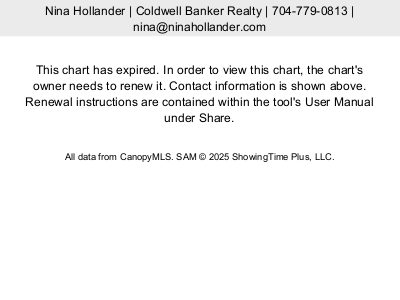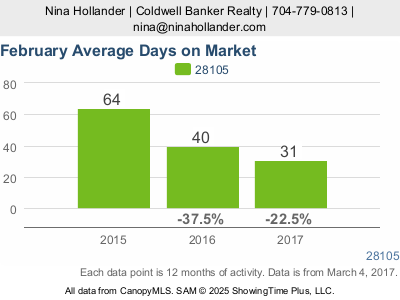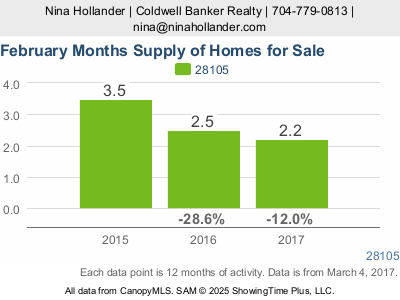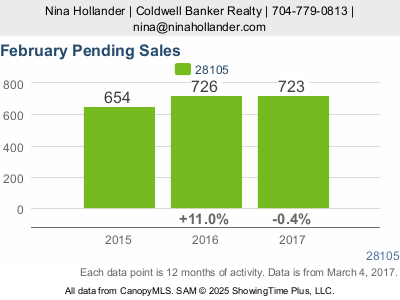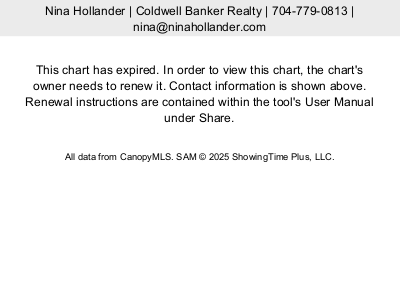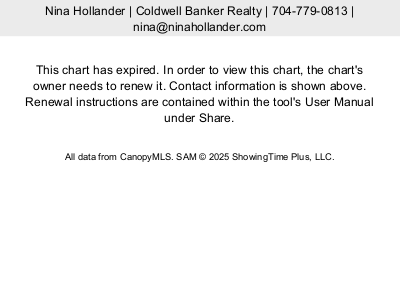 SEARCH ALL MATTHEWS AREA HOMES FOR SALE
WONDERING WHAT YOUR MATTHEWS HOME IS WORTH?
PREVIOUS MATTHEWS, NORTH CAROLINA HOUSING MARKET UPDATES
Matthews Housing Market Update: September 2016
Matthews Housing Market Update: October 2016
Matthews Housing Market Update: November 2016
Matthews Housing Market Update: December 2016
Matthews Housing Market Update: January 2017
This Charlotte, North Carolina real estate monthly update for Matthews, NC is brought to you courtesy of Nina Hollander and Carolinas Realty Partners, RE/MAX Executive, your Charlotte metro area real estate consultants. 
If you are considering selling or purchasing a home in the Charlotte metro area, I would love an opportunity to earn your business, exceed your expectations, and to prove to you that:
"The Right Broker Makes All The Difference."