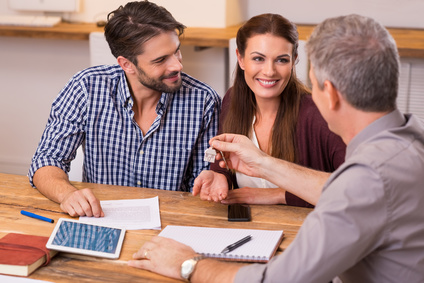 Literally every day I'm responding to phone calls and emails from people who think they would like to buy a home, but are not really sure what they need and what they should do to get started.
So I thought it might be fun to share a typical email correspondence between me and one of my newest customers about to buy their very first home here in Central Florida.
This is their very first email to me along with my response back to them. After several more back and forth questions, a quick call into their new lender, we're about to go out and find them their very first home to call their own!
---
-----Original Message-----
| | |
| --- | --- |
| Date: | 2017-03-08 08:58:23 |
| From: | Stephanie |
| To: | danlopez@legendsre.com |
| Subject: | RE: Renting costs you in the long run |
What are the requirements in Florida regarding down payment requirements? What FICO range is needed for purchasing a home?
Stephanie ********
---
Good morning Stephanie,
Ideally we like to see a FICA score above 620, however there are some lenders who can still offer a mortgage with a minimum score of 580 in certain cases.
For down payment .. First if you or a spouse have ever served in the US military, you probably qualify for VA financing. Arguably the best loan product available with zero down payment needed.
There are some other 100% financing options available but there will be strict guidelines and requirements that need to be followed.
FHA is a popular federally insured loan product which requires a down payment of 3.5% of the purchase price. With FHA you'll get prime rate and the loan to debt ratios are very fair.
For conventional financing, lenders like to see 20% down however there are conventional loan products that allow you to place less down, 3-15% down, but in these cases the lender will most often tack on mortgage insurance, adding a small addition to your monthly mortgage payment.
Would love to talk more with you. Are you available sometime this week to discuss your plans in purchasing a home?
Dan Lopez, Broker Owner
LEGENDS REALTY
290 Waymont Ct - suite 100, Lake Mary, FL 32746
Office:  (407) 333-1010, ext. 129
Find homes for sale at www.HomesInCentralFL.com 
"A Dedicated Real Estate Professional, a Servant Leader, with a Teacher's Heart."
My professional Designations and Certifications:
CRB, CRS, GRI, ABR, CIPS, MRP, PSA, AHWD
Information about rentals/ property management at www.CentralFLRentals.com
Legal Clause-"This communication is confidential, intended only for the named recipient(s) above and may contain trade secrets or other information that is exempt from disclosure under applicable law. Any use, dissemination, distribution or copying of this communication by anyone other than the named recipient(s) is strictly prohibited. If you have received this communication in error, please immediately notify us by calling (407) 333-1010. Thank you
---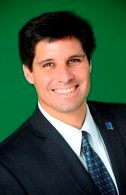 Dan Lopez | Legends Realty | 290 Waymont Ct., ste 100 Lake Mary, FL 32746 | danlopez@legendsre.com | Mobile: 407-705-3915 | www.HomesInCentralFL.com