Here's a three year chart on what is happening in Sedona AZ real estate.  As of this moment, April 3, 2017, the Sedona real estate market is up about 19% over the lows of the recession.  The most recent low being around February 2014. Since then the Sedona real estate market has climbed consistently. 
The sales price chart below is LIVE, so it will change.  The chart is for single family home sales in Sedona Arizona over the past 3 years with 12 month data points.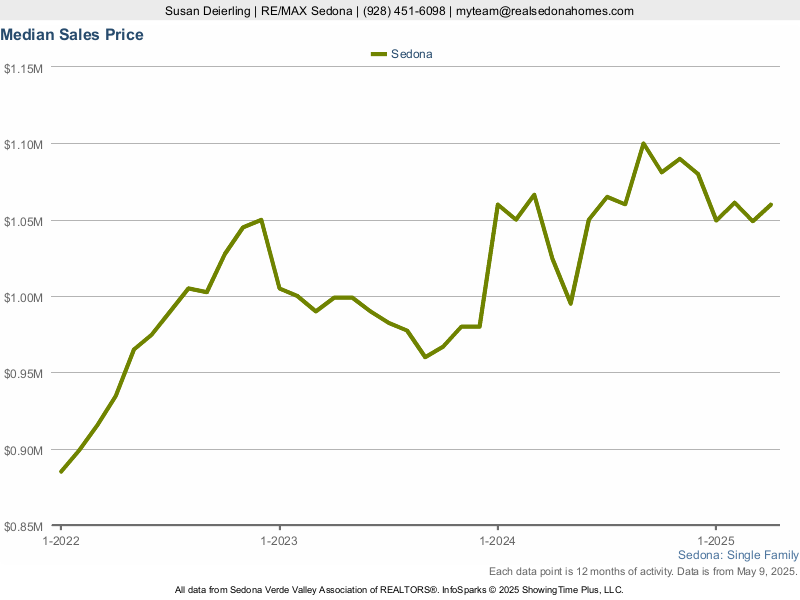 To answer a question we get all the time, here's the asking price vs sold price ratio.  This is a LIVE chart once again.  Note the consistent lows in January to March and then the spike until June.  This is Sedona homes sales spring season.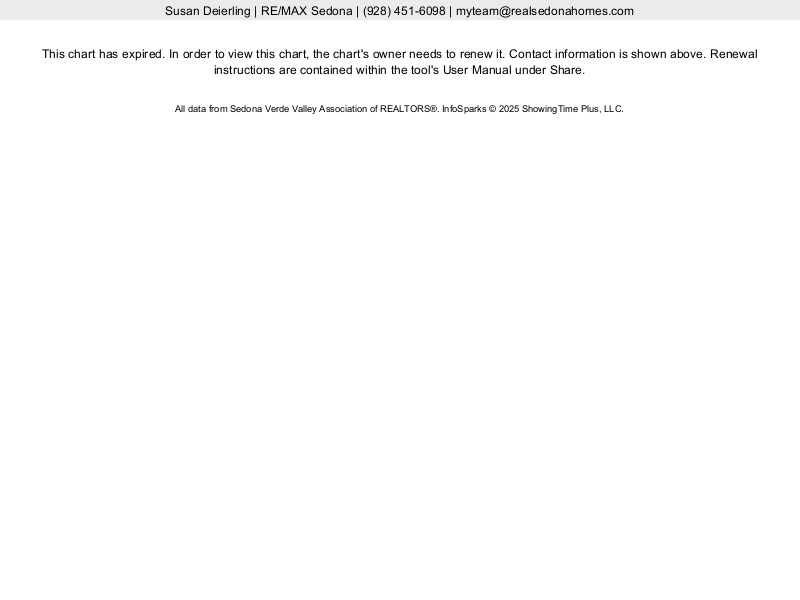 For a great place to search for Sedona AZ real estate, try our website search at www.susanandtroy.com.  Plug in your criteria and review the homes available for sale.  If you'd like a custom home search, just contact us and we'll set up a portal in the Sedona Verde Valley MLS for you.