Island Resort Living Kaanapali Alii Maui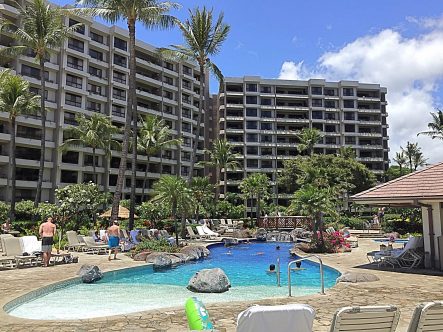 Relax in tropical comfort at Kaanapali Alii oceanfront condominium, inspired living in Kaanapali Resort.  There is nothing better than turquoise waters and pristine white beaches.  Kaanapali Resort has so much to offer, from beach activities, fabulous restaurants, and unforgettable sunsets.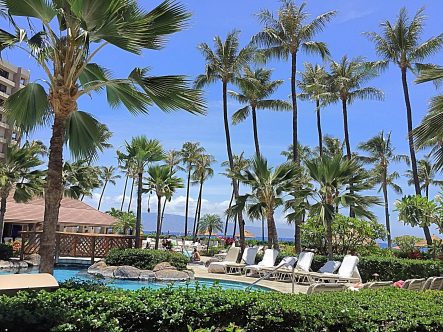 Kaanapali Alii Resort Maui
What makes Kaanapali Alii stand out is it's the premier oceanfront condo in the Kaanapali resort area.  I hate to wear out the saying location, location, location.  But it is true, tucked away among world class hotels, such as the Westin Hotel and The Hyatt Regency.  There is only so much beachfront real estate. View Kaanapali Alii condo listing for sale on Maui.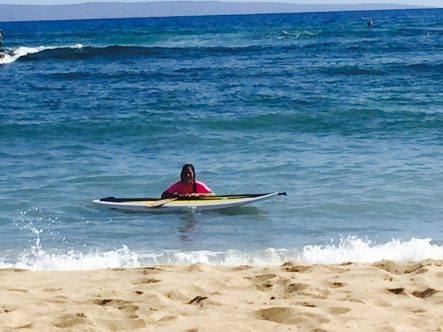 Kaanapali Resort Maui
When you check in as a guest you have a very nice receptionist at the front desk, and bell service.  I love how they designed the building to really enhance the ocean views from your lanai.  The grounds are endless with tropical flowers and Hawaiian palms, not to mention the gentle trade winds that keep things cool.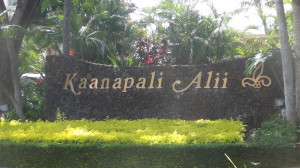 Each unit is uniquely designed with easy going sophistication, designed for pure luxury.  There are a number of condos for sale in Kaanapali Alii. 
One of the most stunning oceanfront units is currently for sale in a direct beachfront unit.  Beautifully decorated with an island flare, and beautiful designer cabinets.  What is really amazing about this unit is its front row, beachfront real estate.  Unit #506 in building one, price at $4,950,000.  Two bedroom, 1,676 sq.ft. of luxury living.  You can view addition photos of this unit from my website.  If you were to compare a like kind unit in Wailea the price would be much higher. All Active Kaanapali Condos Currently For Sale.
Another factor in buying a condo in Kaanapali Maui anywhere, is they pretty much are busy year around.  So as an investment property it can be very promising.  Word of advice, always review income statements from rental history, pay attention to HOA fees and property tax.  You can search the Maui mls for oceanfront condos for sale currently on the market.  If you happen to be looking for Maui vacation rental properties Kaanapali Alii is prime oceanfront real estate.
So if you're looking for impeccable island getaway.  Kaanapali Alii could be your next island experience.  Kaanapali also has a number of luxury homes in gated communities.  You can search the mls for Kaanapali homes and condos for sale in all Kaanapali Maui.  If you're thinking about selling your home or condo, give me a call.  I would love to talk to you about the advantages working with Elite Pacific Properties, #1 in the State of Hawaii for luxury sales. Try out my free app for search real estate on yor mobile devise.
Kaanapali Alli Condos For Sale    Kaanapali Homes For Sale
So for now Aloha Nui Loa.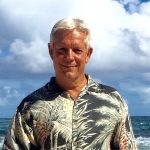 Maui Realtor
Steven C. Nickens RS54097 GRI ABR
Elite Pacific Properties
Offices in Wailea and Lahaina.
Cell: 808-2880-2208
Email: nickens @maui.net
Website: nickensmaui.com
Selling Maui Real Estate for 22 years