Easter Decoration on Benedict Canyon, Beverly Hills, CA 90210
Some of you might remember I wrote a post in December, about the" Gate to an $85 million home " ,  which is on Benedict Canyon. In case you missed this post, I will provide a link here for your convenience. (Gate of an $85 million dollar home in Beverly Hills )  
The above post was inspired by one of our Active Rain Friends who complained that I did not provide a picture or two of this home. The history of this home is in this link for your convenience ( A bit of history of the owners of an $85million home in Beverly Hills )     
Today I had to add a "rider" to one of my Yard Signs (a post for another time) as I was heading back I saw the decorations and needless to say I had to share.
The owner of this home decorates her gate and the front area three or four times a year: one being Christmas which you already saw if you clicked on the link and this time for Easter. People from all over Los Angeles and vicinity drive by just to look and take pictures of her decorations.
 Since Easter is only a week away thought you might enjoy these pictures. If you missed my previous post check them out.
 On the other hand, if you would like to buy this home it is currently off the market, never the less I can help you acquire it. Just to give you a little teaser the main house has 20,000 sq. ft. of living space and the Guest house consists of 7000 sq. ft. The combined total number of bedrooms is 11 and the total number of bathrooms is about 17. There are three total structures for a combined 32,000 sq. ft. of living space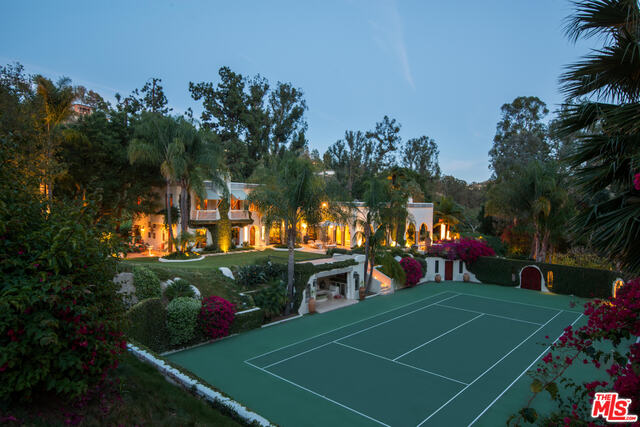 If you have a referral client, I will be happy to represent them in this or any other Ultra Luxury Home purchase.
If you are considering buying or selling a home, a luxury home, luxury investment real estate, luxury vacation homes, or luxury beach properties in Southern California, Los Angeles, Century City, Westwood, West Hollywood, Beverly Hills, Marina Del Rey, Venice or Malibu, feel free to contact me at310.486.1002 (m) or homes@endrebarath.com or visit one of my websites at  http://www.endrebarath.com.  I am a Pet Friendly Realtor and I contribute a portion of my commission to local animal rescue organizations.