Junk in the Trunk Vintage Market – Friday, April 28th – 30th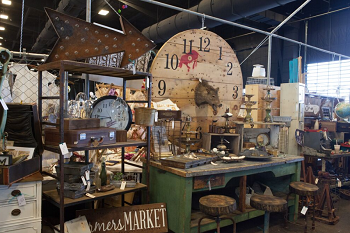 Dozens of vintage, rustic, antique and shabby-chic vendors will be on hand selling their wares during the three-day Junk in the Trunk Vintage Market. Bella Society, Down Home Antiques and Lux Hardgoods are just a few of many sellers that will be present at the vintage shopping experience.
Wet Electric with Diplo – Saturday, April 29th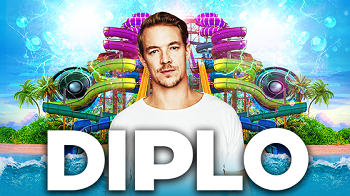 America's largest waterpark music festival, Wet Electric, has announced its first headlining act. And Diplo is as good a place to start as any. Even the people at Relentless Beats consider this the most fun festival they do, with artists and DJs performing on a massive floating stage in the middle of a 2.5-million-gallon wave pool. You can expect the biggest Wet Electric lineup yet at the seventh edition of the annual pool party -- with waterslides, luxury cabanas, bars and more. The festival is the first chance attendees will have in 2017 to experience Big Surf, which officially opens for the season on May 6. Wet Electric is an 18 and over event; VIP is a 21-plus area.
Special Needs Jump Day at AZ Air Time – Thursday, April 27th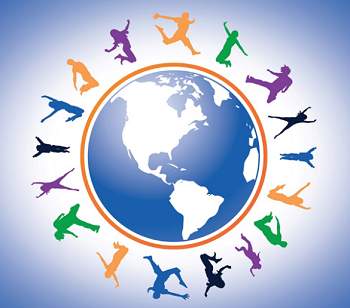 Sponsored by Beyond Autism, this jump day allows children with autism or any sensory special needs to a day of jumping and fun. The lights will be dimmed and no loud must will play to make the children more comfortable and relaxed. The foam pit and rock wall will also be included in admission. Siblings welcome.
Sweets Con and Dessert Expo – Saturday, April 29th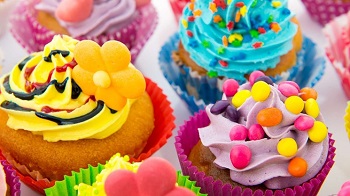 Taste a variety of desserts, candies and other sweet treats from vendors, including options for anyone on a gluten-free or vegetarian diet. Decorating competitions include the best dessert table, most creatively designed novelty cake, "Candy Land" novelty cake and sugar art competition. The festival will also feature demos and decorating tips from the pros, and a kid-friendly area with the Sweets Con and Desserts Candy Fairies. VIP tickets include a special goodie bag, one-hour early access to the event, a VIP Candy Land Soiree and celebrity meet-and-greet. Proceeds benefit Toys for Tots and St. Mary's Food Bank.
6th Annual International Jazz Day Festival – Sunday, April 30th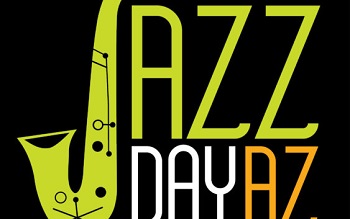 International Jazz Day AZ Foundation is hosting a day devoted to jazz on April 30, the date that was named by the United Nations Educational, Scientific and Cultural Organization to honor jazz. Enjoy an outdoor concert, which will be one of 196 jazzy-themed celebrations taking place around the world. Organist Tony Monaco will perform at this year's festival, along with vocal duo Scott and Ginger Whitfield and several other jazz artists.
azcentral.com Sports Awards– Sunday, April 30th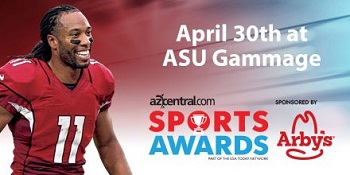 The second annual event will feature guest speaker Larry Fitzgerald, and the live winner announcements of every award, including Male and Female Athlete of the Year, Coach of the Year, Unsung Hero of the Year and more. For the first time, the Athletes of the Year in each individual sport will be announced live. Dan Bickley, azcentral sports columnist, will emcee the event. Fitzgerald will participate in a Q&A session during the show. Finalists for the awards will receive information by email on how to RSVP for the event and receive one complimentary guest ticket. There will be no food at the event.
Country Splash – Sunday, April 30th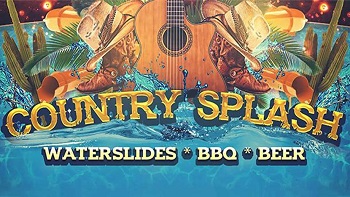 The crowds at Big Surf will switch gears from EDM to country music for Country Splash. The music acts include LOCASH, Michael Ray, Stephen Wesley. Daniel Bonte and more. You can also expect some serious barbecue, beer and water-park fun. Country Splash is an 18 and over event.
ZapCon Arcade and Pinball Convention – Saturday, April 29th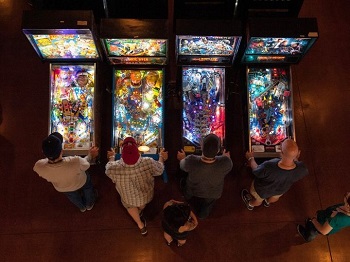 Fans of pinball and classic arcade games will be in proverbial hog heaven at the ZapCon Arcade and Pinball Convention. Spend the weekend showing off your mad skills on arcade games like Centipede, Donkey Kong and Galaga along with dozens of different pinball machines.
Chandler Craft Spirits Festival – Saturday, April 29th
Fans of Arizona's burgeoning booze scene will mix, mingle and make new friends while sampling dozens of diverse beverages fit for guests of all tastes, from the alcohol apprentice to the cocktail connoisseur. Try over 150 sweet and savory cocktails from local distilleries.