Did you know... a real estate landing page can be a powerful marketing tool for agents?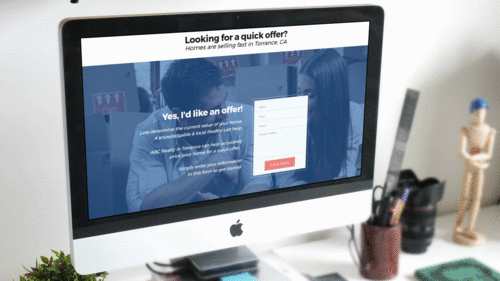 A landing page that offers quality content in exchange for contact information is a proven marketing tactic.  It works across any niche or business, and it is especially effective in real estate.  
Attention Realtors: Don't you have access to important real estate information that offers value to both buyers and sellers?   So why not use it in a manner that is proven to produce leads?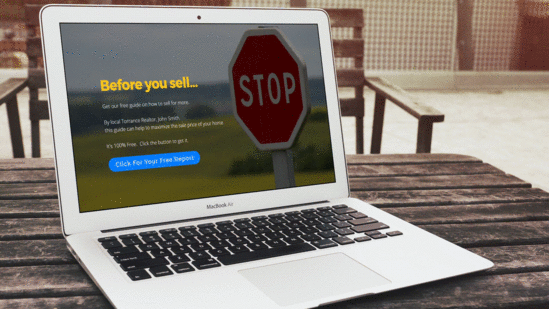 One of the best lead generation methods available to you is to offer this information and content in an appealing manner on a "landing page".  Doing it will result in a number of benefits starting with more incoming leads for your business.
Setting up an effective page is easy.  It's not time consuming.  It doesn't require any design or website knowledge.  One of the keys is to keep it simple.  Offer something of value on the page and you'll realize significant benefits.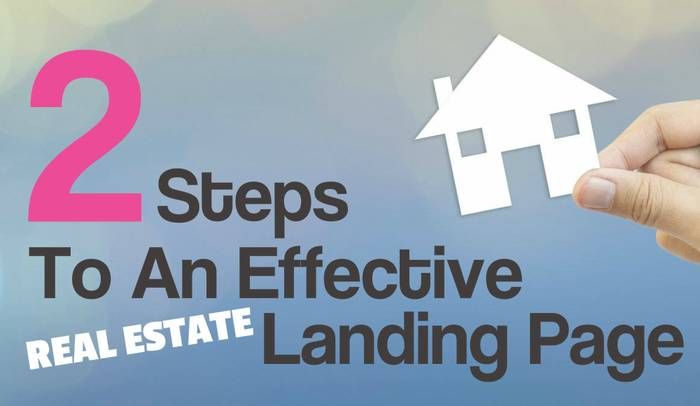 Here Are The 2 Simple Steps To An Effective Real Estate Landing Page:
   1. Clean page design with a clear offer of value for the viewer
   2. Optin form diplayed instantly on page (no scrolling down to find it).
That's it.  You don't need a bunch of bells and whistles.  You don't need to pay a web guy to design it.  You can do it yourself and you should because it works.
About point 1, use a headline on your page and pose a question?  In the example in the image above it asks... "Looking For A Quick Offer?" and then a few bullet points and an optin form clearly displayed on the page.   That is Landing Page Design 101 and it's all you need to create an effective page.
So the big question for you is...."Why aren't you offering nformation and content in a way that produces incoming leads into my business?".
Not sure where to start?
Check out the real estate landing page service at postAprop.com.  You'll find 10+ live examples on the site.  It's also a service that allows users to instantly create effective real estate landing pages.  The service comes with full hosting and built in email marketing with drip email and email blast features.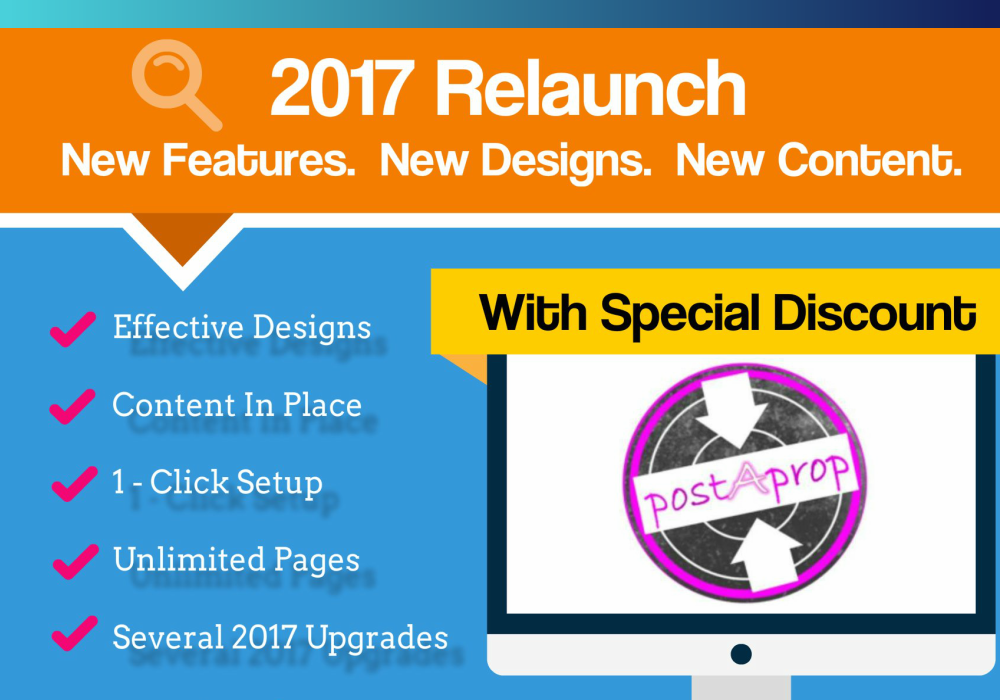 Here is a link to the 2017 updates page with a promo that gives you unlimited real estate landing pages, single property sites, and personal agent sites with a FREE IDX option, for only $24.99/month.
SEE THE PROMO HERE: http://postAprop.com/2017new.html
Once again...landing page marketing works for every business.  It works in real estate and can benefit your business.  So take a little time and get started with it. 
A final tip: Once your page is live, simply integrate the page into all of your marketing efforts.  Use it with anything your doing on Facebook, direct mail, content marketing, print, and everything else.  
Start by linking it to the home page of your website.  This is important because you can drive visitors from your site to a page designed to actually capture leads. It will make your agent site more effective at lead generation.  
To learn how to link real estate landing pages with your agent site see this post for examples and details: http://postaprop.com/how-to-real-estate-leads.html