Is the Sacramento real estate market about to move from a seller's market to a buyers market? Some think so. You don't have to be a real estate professional to recognize that Sacramento has been a sellers' market for a while. Real estate prices have been going up and we continue to see limited inventory.
Sacramento real estate - days on market
For the past two years, inventory has remained below 2 months driving Sacramento home prices up. Average Cumulative Days on Market for non distress properties has averaged 30 days for the past several quarters. That's is down from the high of 97 days during the housing bust.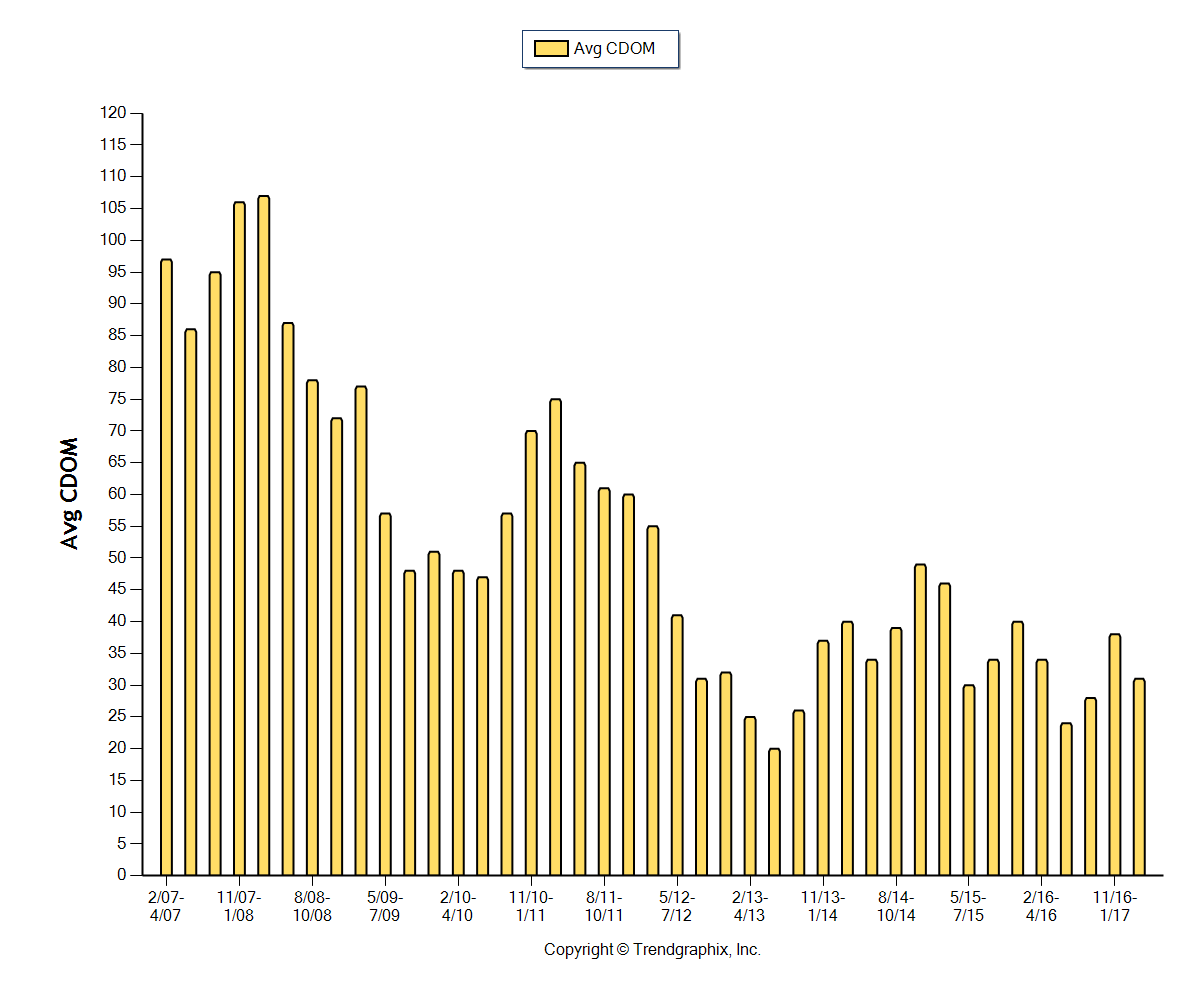 Number of monthly sales for Sacramento real estate
The number of homes sold per month remains relatively consistent. Other than the seasonal drops during the winter months, we continue to sell between 1,000 and 1,500 homes a month.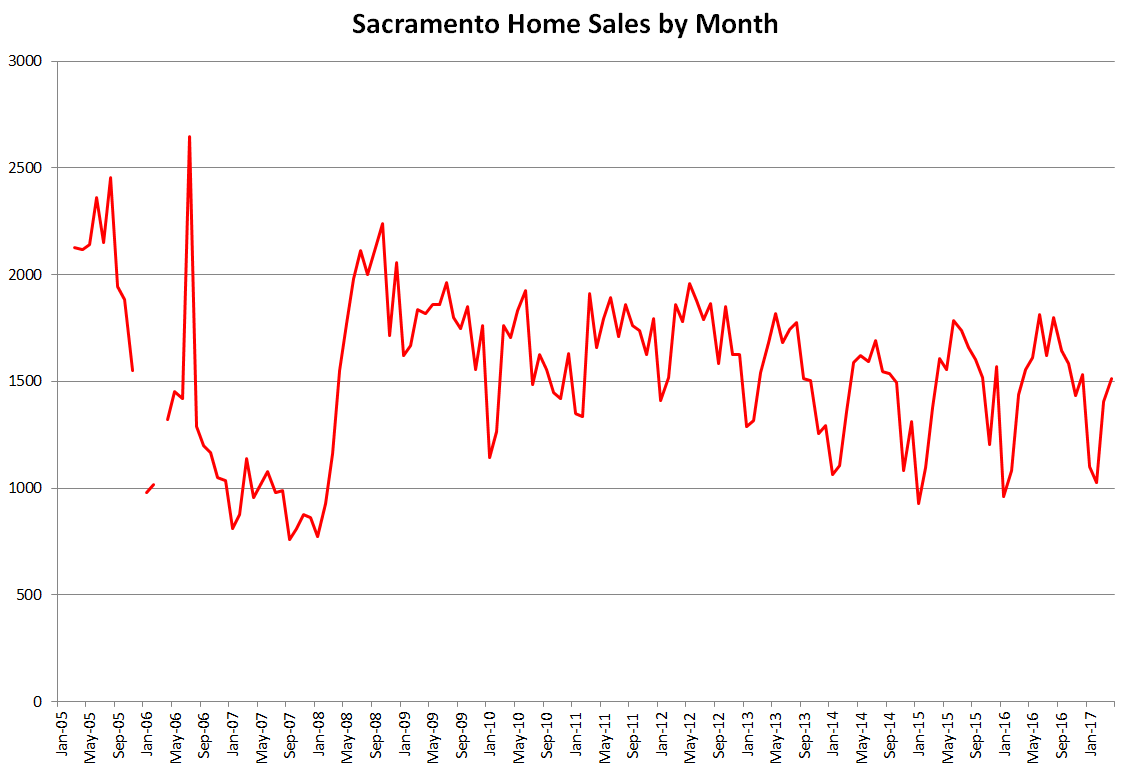 Sacramento continues to see home prices rise
Homeowners are once again starting to fix their homes up. In the recent past, if a homeowner's house had quite a bit of deferred maintenance their house may have been difficult to sell. Now homeowners are putting money back into their properties in order to ask for a higher sales price. Many of the listed homes that are being sold have recently been updated by the homeowners and are fetching top dollar. With limited inventory, even houses that need significant repairs are selling on for within a few dollars of what their value would be if they were fully remodeled. It seems like the Sacramento real estate price trend will continue to go up. Some best neighborhoods in Sacramento are back to their 2005 high values or even higher after adjusting for inflation. As a whole though, Sacramento is still recovering.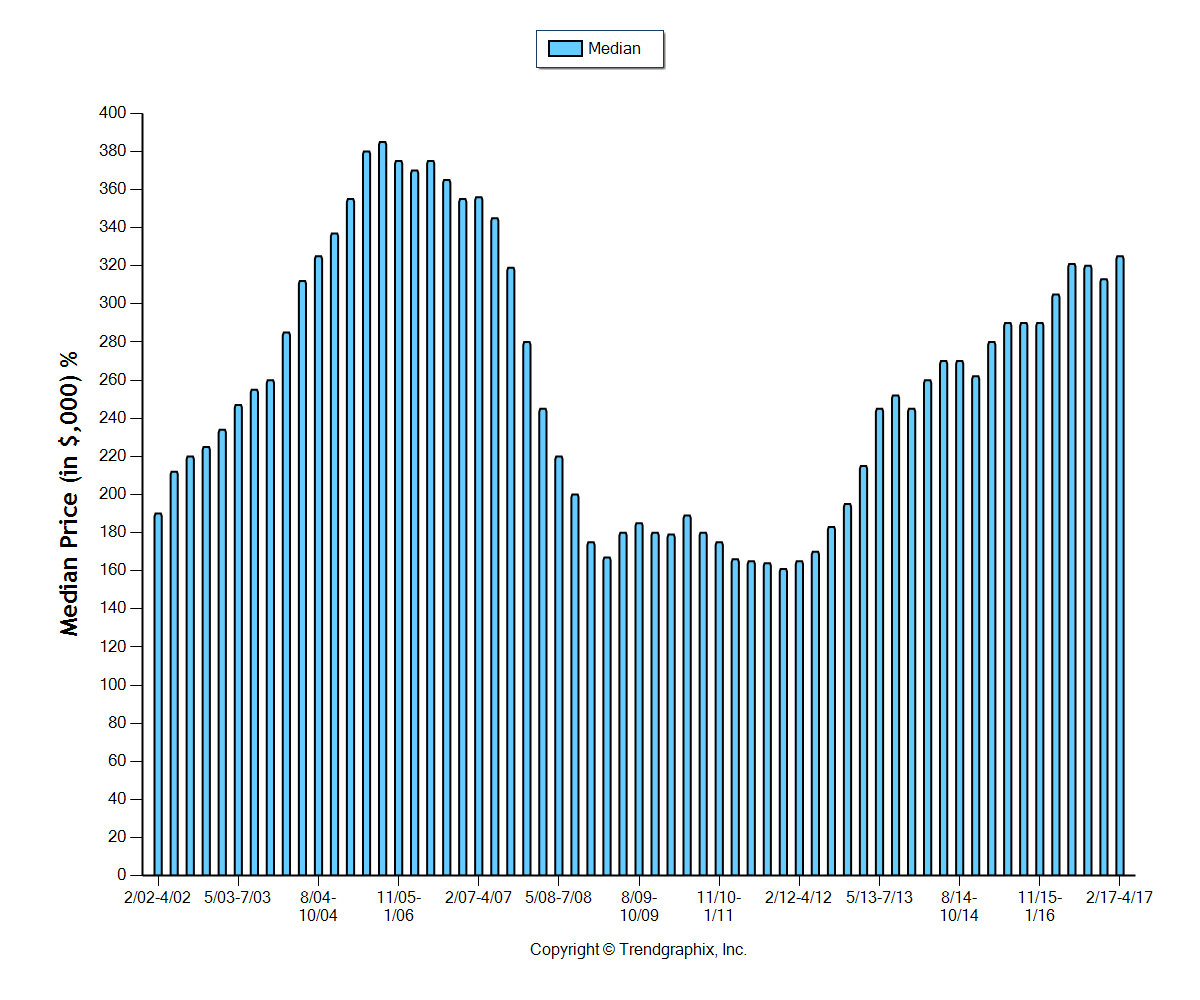 Cash buyers in Sacramento are still at 2008 levels
Despite rising prices, we are still seeing a high percentage of cash buyers in the Sacramento housing market. These numbers are equivalent to the level we saw at the beginning of the housing bust in 2008. There are still rental buyers coming out of the Silicon Valley because prices are no longer making sense in the Bay Area. Still others are international buyers looking for a place to invest their funds outside of their own countries. And I routinely see cash buyers from out of state snapping up the lower end rental market inventory. These out of state buyers tend to also be cash buyers who are looking for place to park their money.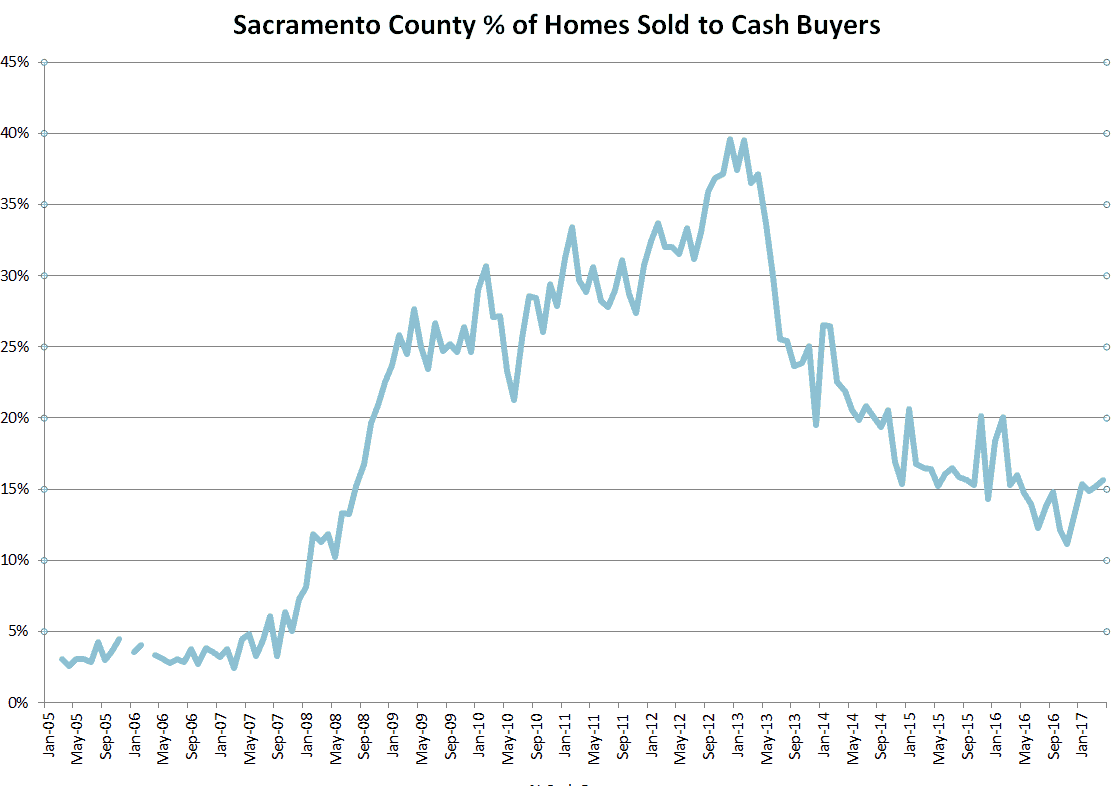 Sacramento real estate market - it's more than a supply problem
So here's my dilemma. If inventory is low, and cash buyers remains high, what inventory is there left for the first time home buyer? Since the percentage of cash buyers declines as you go up in price point, it makes sense that the majority of cash purchases are sweeping up the first time homeowner inventory. Now, this isn't totally new I admit. During the last housing downturn, there was a large influx of cash buyers. Many buyers, including myself, were buying up distressed properties and creating rentals. Sacramento real estate agents were routinely saying how difficult it was for their traditional buyers to compete. In order to compete against cash offers traditional buyers were attaching letters to the seller pleading for the seller to consider their offer. Even so, there were still plenty of other houses entry level buyers they could afford. Maybe they would have to pay more than the asking price, but there was still plenty of entry level housing available.
Who does the move up buyer sell their home to?
The Sacramento real estate market is subject to the basics of supply and demand just like other markets. But what happens when the majority of low hanging, entry level homes are bought up by cash buyers? What happens when the entry level buyer cannot find anything they can afford even if they are willing to pay to much? Who does the move-up buyer sell to? If the sellers' entry level home's value has been pushed up to beyond the affordability of the first time home buyer, who does she sell to?
What happens to the affordability index when you remove the entire bottom level of the market?
The Sacramento affordability index has remained steady for the past 2 years at 46%. That seems really good compared to other major cities in California like San Francisco where affordability is at 13%. It also is much better than the level that we saw in the Sacramento real estate market in 2005 when it was 19%. However, that was the time of liar loans, higher interest rates and everyone believed that real estate always went up in value. Unlike the last great Recession's signals, where there was an irrational exuberance about housing, the mood is different now.
Has the buyer sentiment changed?
All of this leads me to ask a question. "Have the prices of entry level homes in Sacramento moved so far that buyers are starting to have second thoughts?" Yesterday, NAR released the April Existing Home Sales numbers which were down 2.3%. Now, I could put all of the blame on limited inventory. However, yesterday the University of Michigan. released their buyer and seller sentiment report. In the report, respondents were asked two questions. One, "Generally speaking, do you think now is a good time or a bad time to buy a house?" Two, "Generally speaking, do you think now is a good time or a bad time to sell a house?". Those who felt that "Now was a good time to buy" were at a six year low while those who said "Now was a good time to sell" were at a 12 year high.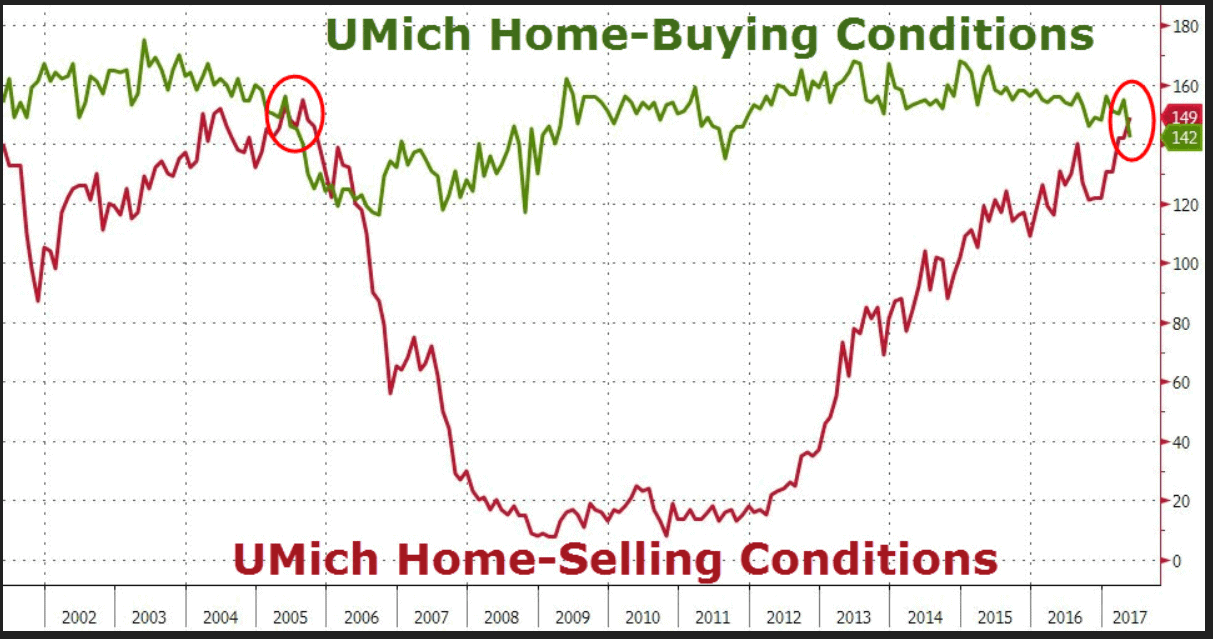 As one contrarian pointed out
"The beginning of May officially marked the advent of a buyers' market, defined simply as sellers outnumbering buyers by a wide enough margin to trigger falling prices. Yes, it's the moment buyers have been waiting for"
I'm not an economist and I realize that all real estate is local. Furthermore, national real estate trends don't always reflect local real estate trends. However, all of this leaves me wondering if the Sacramento real estate market has reached a tipping point.
November 4, 2017 - I wrote this article several months back observing that our local market may have reached a tipping point.  Now, six months later, I continue to see the same signs.  Seller's are dropping prices and not pushing sales prices up as they have been over the previous two years.  I remain convinced that at a minimum, the entry level market has been pushed so high that new home buyers are unable to afford purchases.  That being said, there's a new 10,000 new home project being built in Folsom and El Dorado Hills.  However, these are not entry level home neighborhoods.