Is Now a Good Time to Rent?
People often ask if now is a good time to buy a home, but nobody ever asks when a good time to rent is. Regardless, we want to make certain that everyone understands that today is NOT a good time to rent.
The Census Bureau recently released their 2017 first quarter median rent numbers. Here is a graph showing rent increases from 1988 until today: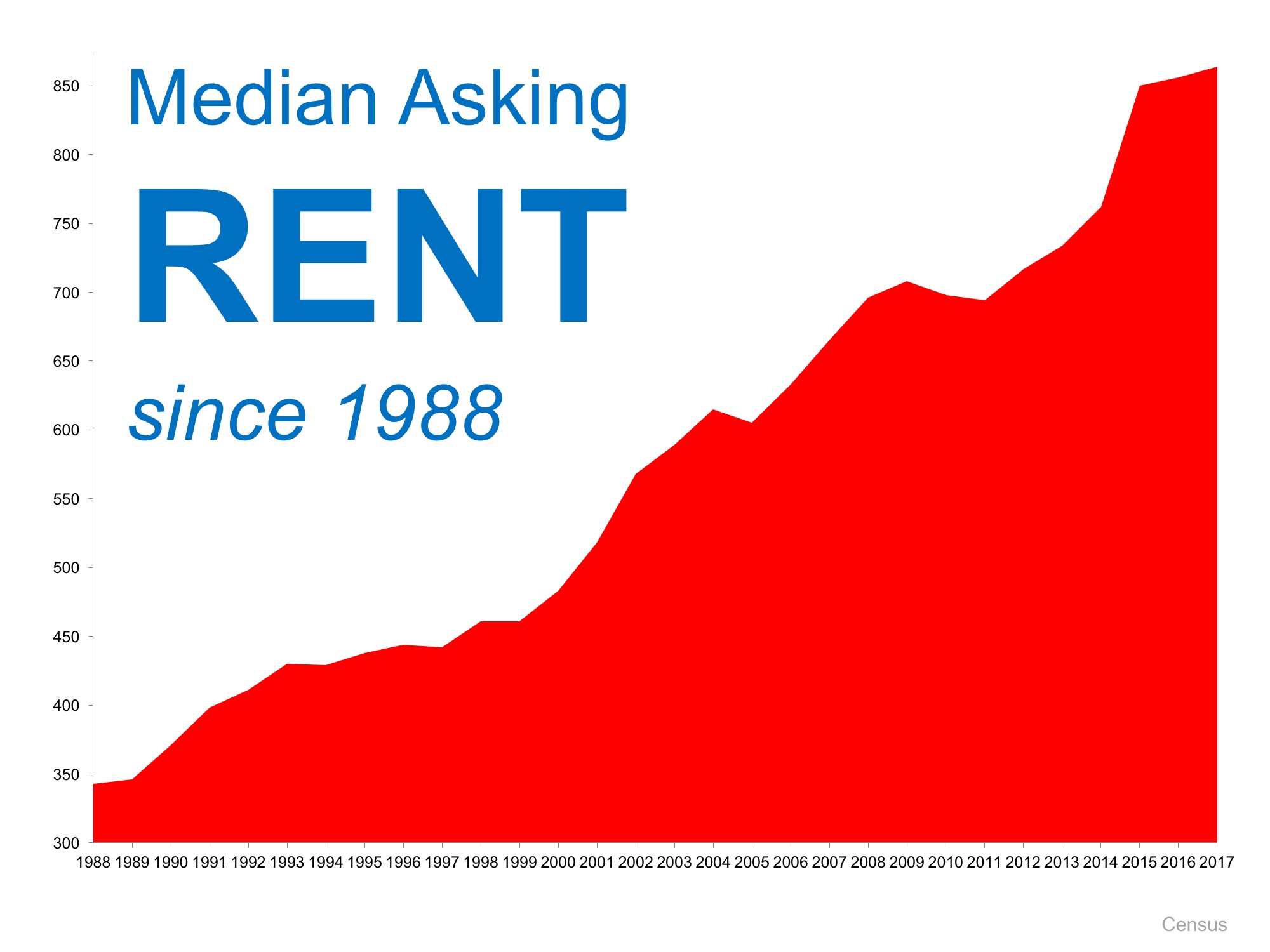 As you can see, rents have steadily increased and are showing no signs of slowing down. If you are faced with making the decision of whether or not you should renew your lease, you might be pleasantly surprised at your ability to buy a home of your own instead.
Bottom Line
One way to protect yourself from rising rents is to lock in your housing expense by buying a home. If you are ready and willing to buy, let's meet to determine if you are able to today!
//
---
Questions, Comments or For more information you can contact Christian Penner at: Call/Text: (561) 316-6800 or visit us online at www.ChristianPenner.com
The Christian Penner Mortgage Team, A Branch of 
American Financial Network, Inc
CORP NMLS# 237341 ; Equal Opportunity Employer ; Equal Opportunity Lender American Financial Network, Inc. 10 Pointe Drive, Suite 330, Brea, CA 92821.
---
Or You can click "Call Me" below to call Christian Penner directly using Google Voice
---
#ChristianPenner, #

MortgageBrokerWestPalmBeach

talks about #

RealEstateWestPalmBeach

. He also serves other Local Areas and provides home #

MortgageSolutionsforPalmBeachGardens

, #

Jupiter

, #

BocaRaton

, #

Wellington

and #

Tequesta

. #

ChristianPennerMortgageBrokerJupiter

has the #lowestmortgagerates and the best #homemortgage programs like; #Jumboloans, #

FHAHomeLoans

, #

VAHomeLoans

, #ReverseMortgageHomeLoans, #

FreddieMacHomeLoans

, #

FannieMaeHomeLoans

and #

HARPMortgageLoans

. #

ChristianPennerMortgageBrokerPalmBeach

Gardens

has Served the area for over 15 years with his #HomeLoanLending Needs and Works with #

TheChristianPennerMortgageTeam

.
#AskMeAboutAMortgage #PalmBeachMortgageLender #WestPalmBeachMortgageLender #PalmBeachGardensMortgageLender
You Can Also Find Him On
Facebook at:

https://web.facebook.com/YourMortgageBanker/
- - -
Christian Penner
712 U.S. Highway 1 North #300, North Palm Beach, FL 33408