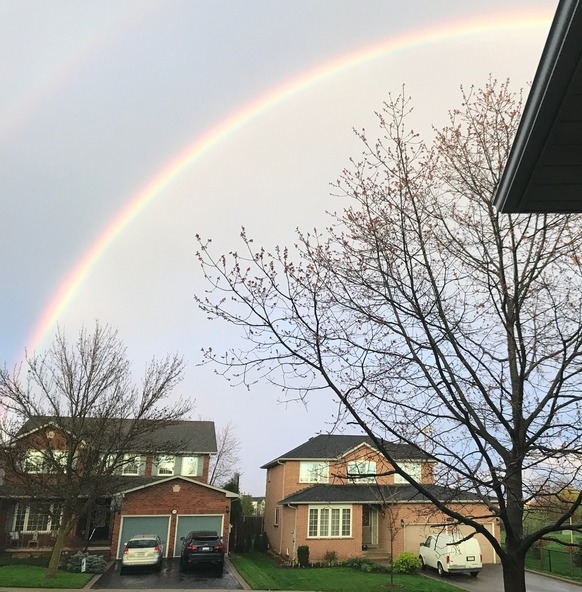 Welcome back to my Oakville-Milton housing market blog!
Since it was originally posted (part 1) we have seen a shift in the Oakville-Milton housing market:
"...the number of all property sales decreased by 19.08 per cent in May compared to the same period in 2016. Monthly property sales totaled 840 compared to 1,038 in May 2016.
The number of new property listings saw an increase of 40.28 per cent, from 1,266 in May 2016 to 1,776 in 2017.
The dollar volume of all property sales processed through the OMDREB MLS® system saw a decrease of 11.83 per cent in May 2017 to $664,158,892 from $753,263,002 in May 2016.
Oakville's median residential sale price for the month of May was $1,045,000 an increase of 28.39 per cent from $926,500 compared to May 2016. The median sale price in Milton was $745,000, an increase of 18.07 per cent from $627,515 compared to the same time last year." (Source: CREA)
Note: Although 2017 compares very favourably with 2016, compare the above median 2017 May figures to the 2017 March figures given in the original blog. The median figures have started dropping in 2017 over the past few months.
Realtors' internal numbers show Toronto home prices fell more than 6% in two weeks
Note: A recent report of the Teranet-National Bank National Composite House Price Index suggest otherwise, but is likely due to its basis being that of sales closing in May that were probably (mostly) sold during the peak period earlier in the year.
Some thoughts on these recent developments:
1) More domestic buyers may now be 'sitting on the fence' waiting for even better deals, plus an increasing number of would be sellers may be getting concerned and have placed their homes on the market fearing price reversals. We have witnessed an increase of "days on market", a reduction in multiple offers and over askings.
There has been a subsequent increase in inventory (supply).
2) Wynne's measures may have slowed the housing market which largely fuels our GDP growth.
3) The 'wild card' is interest rates -- what will BOC do now that that the FED just increased its overnight rate again?
"The OECD is concerned about the housing markets in Toronto and Vancouver. The OECD thinks Canada's economy is expanding fast enough for the Bank of Canada to push interest rates higher toward the end of this year, and is hoping higher interest rates could help cool the housing markets in those cities."
"The chief economist of the Canadian Real Estate Association says homeowners in the Greater Toronto Area should brace themselves for a possible tax on speculative home purchases."
Additionally, will we see further tightening / regulation of the mortgage market, due to concerns on high debt ratio loans?
4) Foreign investors may be re-thinking buying housing units based on the 15% speculation tax.
5) A similar Vancouver speculation tax did see some initial market impact, but it did recover and continues its climb.
That said, we have recent developments in Vancouver that indicate "shadow banking" may have started, increasing mortgage default risks. This could threaten the Vancouver housing market stability(*).
(*) "A number of cases involving these lenders contain allegations with characteristics similar to the fraudulent loans exposed in the aftermath of the U.S. subprime lending crisis of 2008. Postmedia's review of over 30 regulatory or civil court cases shows a trend of allegations that home buyers and real estate professionals are involved in deceptive mortgage applications that include exaggerating the incomes of borrowers, forged documents of home ownership used by multiple borrowers to obtain mortgages, phoney claims of offshore assets used to back home loans, falsely inflated collateral accepted by subprime lenders to fund real estate development loans, and falsified CRA tax return documents."
Sellers:
1) Ensure a great marketing plan is put in place to gain maximum exposure.
2) Home staging becoming more critical to capture the interest of would be buyers
3) Flexibility on pricing should a time sensitive sale be required
Buyers:
1) Although the market has softened we may experience another Vancouver situation where pricing rebounds and sets new highs. Timing seems key here.
2) Conditional sales may be considered due to increased inventory allowing greater due diligence (e.g. home inspections)
Investors Foreign & Domestic:
1) The Oakville-Milton area remains a highly desirable place to live based on continued votes to stay.
2) The region is generally regarded as socially & politically stable. Risks associated to geopolitical changes do not seem likely as compared to other areas of the world.
3) Low Canadian dollar remains attractive - stay tuned to the price of oil as it directly impacts our currency and ultimately local real estate values.
4) Downward pricing pressure on detached homes & luxury properties may be the initial target (as was the case in Vancouver), and a greater shift towards lower priced town-homes and condos may result. Especially units under 1MM due to BOC regulations.
Contact when making your next move!
Cell 289-838-5105
Edward.Drennan@Century21.ca
Welcoming your comments!
Edward Drennan, P.Eng.

Not intended to solicit buyers and sellers currently under contract with another brokerage