Show your love, respect, admiration, dedication, and pride in the United States Armed Forces!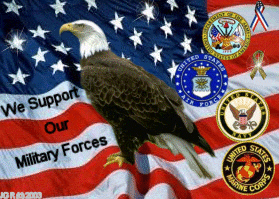 Saturday, May 17, 2008
10:00 am - Meet the Main Street Striders at the Visual Arts Center, corner of 4th St and Harrison Avenue
11:00 am - Enjoy Patriotic Music by Margo Anderson at the Panama City Marina
ARMED FORCES DAY is May 17, 2008.
This is a nation-wide celebration to honor the US military men and women who have served or are now serving our country. President Harry Truman led the way to establish a holiday honoring the military to commemorate the unification of the brances of the armed forces under the Department of Defense. In 1949, Secretary of Defense, Louis Johnson, announced the creation of Armed Forces Day.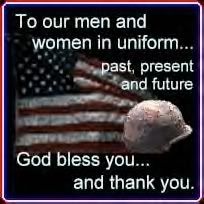 Join the Main Street Striders on a walk through
Downtown Panama City, Florida and
music by Margo Anderson at the
Downtown Marina as Panama City celebrates
The United States Armed Forces!
Sponsored by Tyndall Federal Credit Union and
The Downtown Improvement Board.