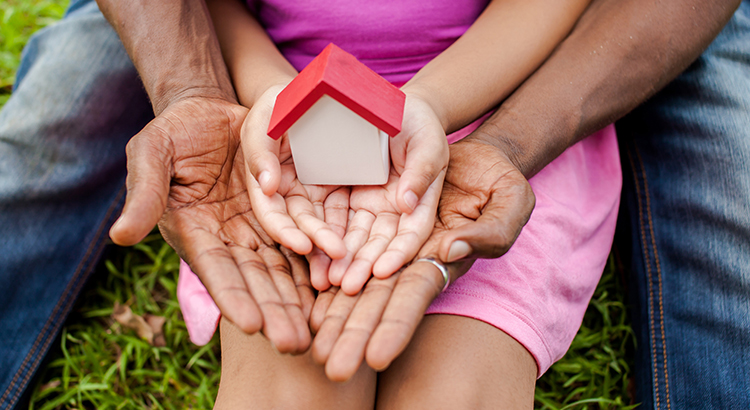 The National Association of Realtors (NAR) recently released the findings of their Q2 Homeownership Opportunities and Market Experience (HOME) Survey. The report covers core topics like, "if now is a good time to buy or sell a home, the perception of home price changes, perceived ability to qualify for a mortgage, and [an] outlook on the U.S. economy."
The survey revealed that 75% of homeowners think now is a good time to sell, compared to 70% last quarter. This is a considerable increase from more than a year ago when 66% agreed.
Even though homeowners believe that now is a good time to sell, many have not taken the step to list their homes, as inventory shortages still exist across the country. Lawrence Yun, NAR's Chief Economist, had this to say:
"There are just not enough homeowners deciding to sell because they're either content where they are, holding off until they build more equity, or hesitant seeing as it will be difficult to find an affordable home to buy...

As a result, inventory conditions have worsened and are restricting sales from breaking out while contributing to price appreciation that remains far above income growth."
Bottom Line
If you are wondering if now is a good time to sell your house, let's get together to discuss the opportunities available in our market.
Your home is probably the biggest asset you own. This is why you should hire a professional to guide you through all your real estate transactions. My goal is to help 24 to 28 families each year either buy or sell a home. I am NOT interested in Selling 100 or 200 homes a year because I would not be able to give each family the time, attention and energy they deserve. I would also lose touch with my past clients and would not be available to help where needed. I take pride in working personally and individually with each of my clients. Once you are my client, you will work me from the beginning to the end of the transaction. When you call, you will get me directly, not my assistant or secretary. I have been a financial and real estate consultant for the past 30 years and have specialized in loan loss mitigation, short sale negotiation and REO marketing since 2005. I know how to negotiate contracts and navigate through the most difficult transactions. I am a member of, and Certified by the National Association of Realtors as a Short Sale and Foreclosure Resource, and Broker Price Opinion Resource. I am a Member of, and Certified by the California Association of Realtors as a Certified Home Affordable Foreclosure Alternative Specialist. I am a Certified Distressed Property Expert, Certified Short Sale Negotiator, Certified Pre-Foreclosure Specialist and Certified Default Advocate. For more please go to my LinkedIn Profile. Thank You!! And I look forward to hearing from you!
https://drive.google.com/file/d/0Bzia-m_p1JFMMVMzSGZFdmNYV28/view?usp=sharing
http://chrisbjohnson.neighborhood.report/
http://chrisbjohnson.valuedagent.com/
http://www.simivalleyshortsalehelp.com
http://www.simivalleyshortsalespecialists.com
http://www.simplifyingthemarket.com/?a=97822-26df5ea08f8689012df0225866ae0bf1
https://www.linkedin.com/today/author/chrisbjohnson
https://www.linkedin.com/pro/chrisbjohnson
http://www.linkedin.com/in/chrisbjohnson
http://activerain.com/profile/chrisbjohnson
http://activerain.com/blogs/chrisbjohnson
http://www.trulia.com/profile/ChrisBJohnsonRealtor
http://www.UpNest.com/re/real-estate-agent/1742704075/Chris-B-Johnson
https://www.youtube.com/user/getcbjohnson2buyRE/feed
https://www.youtube.com/c/ChrisBJohnsonRealtor
http://www.sellventuracountyhomes.com
http://chrisbjohnsonrealtorluxuryhomes.blogspot.com/
http://plus.google.com/+ChrisBJohnsonRealtor?a=97822-26df5ea08f8689012df0225866ae0bf1
http://www.proxioshowcase.com/px/cjohnson-rlu
http://www.google.com/+ChrisBJohnsonRealtor
http://www.google.com/+ChrisBJohnsonRealtorMoorpark
http://www.google.com/+ChrisbjohnsonrealtorMoorparkShortSaleRealtor
http://www.facebook.com/ChrisBJohnsonRealtor
http://www.ChrisBJohnson.Realtor
http://www.ChrisBJohnsonRealtor.com
http://www.twitter.com/CBJRealtor
http://moorparkshortsalespecialist.com/
http://moorparkshortsalespecialist.com/short-sale-decision-maker/