The temperatures are warming here in the Lowcountry, but the homes for sale in Summerville are still selling as quickly as they are listed.
New homes for sale in Summerville are especially picking up steam as some of the master planned communities, such as Nexton and Summers Corner,  are catching traction and moving into further development stages.  More established new home communities in Summerville such as Cane Bay Plantation, Carnes Crossroads and Daniels Orchard are seeing their new home construction sell extremely quickly as well.
If you are interested in buying a new home for sale in Summerville, make sure you read Do I need a Realtor when I Buy New Home Construction and then call me!
According to our Summerville real estate market reports, we have 22% less homes for sale in Summerville then we did this time last year.  We continue to have around 2 months supply of homes for sale in Summerville .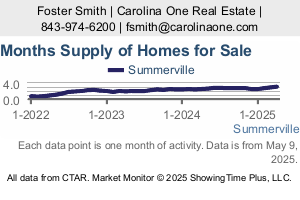 This lack of real estate for sale in Summerville, SC continues to drive our seller's market and Summerville prices up  continue to move up.  The average price per square foot in Summerville is up to $116/square foot. If you want to buy a summerville home, you need to act quickly and intelligently as a buyer. Ensuring that you are working with an experienced Summerville realtor will save you headache and heartache when you try to purchase a home in Summerville. When you are purchasing, don't forget these Four Vital Questions to Ask When You Buy a Home.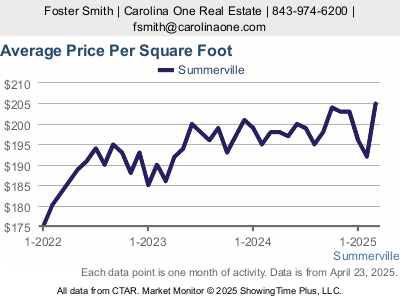 I can help you if you are interested in seeing real estate for sale in Summerville, SC ,  buying a home in the Summerville area, new home in Summerville , a historic home in Summerville or selling your Summerville home. If you are a home seller and would like to discuss your Summerville Home and what it is worth in our market today, please e-mail me for more information or fill out this form.
**Originally Posted at www.SummervilleRealEstate.wordpress.com**