Summers in Rancho Cucamonga equate to 90 to 100-degree weather. It would be nice to extend Spring as much as possible to enjoy the cooler weather.  I mean, who wants to deal with a river of sweat trickling down our backs and feel like our skin is frying as soon as we step out from the shadows? Let me tell you…no one does!
But fear not! Although summers in Rancho Cucamonga are super hot, there are ways you can still have fun. So, before you completely melt this summer, I have included a couple activities and places to go in Rancho Cucamonga to beat the heat.
Go to the Movies
Going to the movies is a great way to stay indoors. Feeling adventurous? Go to the movies without a light sweater and see how long you last before freezing to death. I kid I kid! But really, we all know how cold those theater rooms can get sometimes, so it's the perfect place to stay cool. Check out the movie times schedule at AMC Victoria Gardens 12 or at Terra Vista 6.
Just Keep Swimming, Just Keep Swimming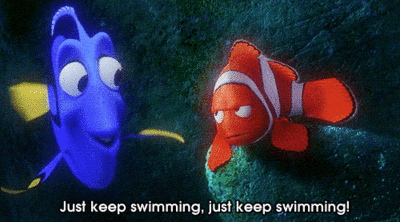 Dory from the movie Finding Nemo couldn't have put it into better words. Probably the most obvious thing you can do during the summers in Rancho Cucamonga; find yourself a pool and go for a swim.
Walk around Ontario Mills
Ontario Mills, home to more than 200 stores and services is California's largest outlet and value retail shopping destination. Shop till you drop or just window shop, whatever you choose you can do it in the comfort of an indoor climate controlled outlet mall.
Water Balloon Fight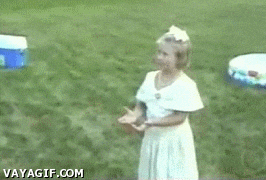 Summers in Rancho Cucamonga don't have to be horrible. Have a water balloon fight and get ready to have some fun while cooling down. Add some water guns to have more fun in the sun.
Indoor Ice Skate
Practice your ice skating skills at the Ontario Ice Skating Center. Plus, every Friday and Saturday night, you can ice skate with disco lights! Find out the hours of operation and prices here.
2017 Summer Reading Program
The summer reading program, available at both the Archibald and Baine library is a great way to be a part of the community and maintain your reading skills all the while staying cool! The best thing is that this summer reading program is open to everyone, from infants to adults.
This year's theme is "Reading by Design." The last day to sign up is this Saturday, July 15th. Special programs and raffles are all part of this 7-week program. To learn more click here.
You don't have to spend summers in Rancho Cucamonga being super hot and sweaty. It is possible to enjoy yourself; it's only a matter of finding the right things to do.