2ND QUARTER HIGHLIGHTS FOR NORTH KONA:
Homes: Mixed, up, then down, then back up
Condos: Steadily increasing   
Land: Steadily decreasing 
Below is a look at all the Big Island of Hawaii 2nd quarter sales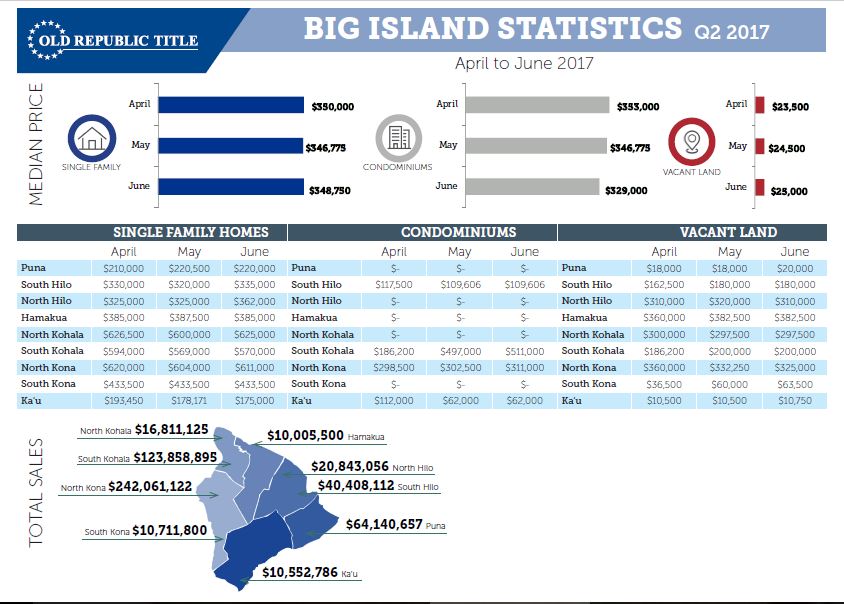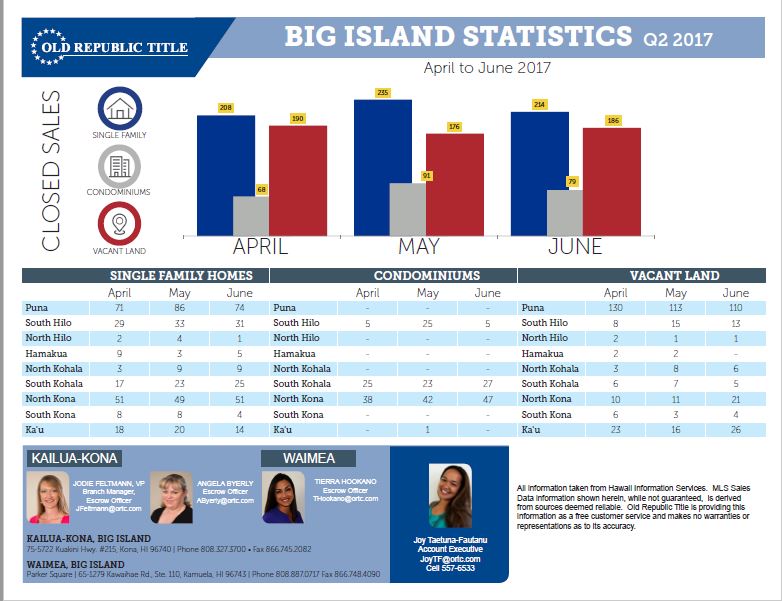 SOME HIGHLIGHTS:
The National Association of REALTORS® surveyed their members for their monthly Confidence Index.
The REALTORS® Confidence Index is a key indicator of housing market strength based on a monthly survey sent to over 50,000 real estate practitioners. Practitioners are asked about their expectations for home sales, prices and market conditions.
Homes sold in less than a month in 24 out of 50 states, and Washington D.C.