I recently completed a staging project for a vacant property located in a city two hours north of where my inventory and I are based in Hobart, Tasmania. It was on behalf of an interstate developer who managed to find me online through my website who wanted furniture and accessory rental.

Although I had not worked in this region before I took the opportunity to present my business and skillset to another audience in the hope that I can further expand the location of my work. The developer was very forward thinking and understood how I wanted to work the project. I loaded up the truck and hit the road with a houselot of furniture and accessories to style this stunning northern property.

The property was an early 1900's frontage with a brand new extention to the back. Much like Jackson's recent post, I was working with red and orange accents which were found in the wall tiles around the home. It was a great job to complete and a pleasure to work on.

I thought I would share the results: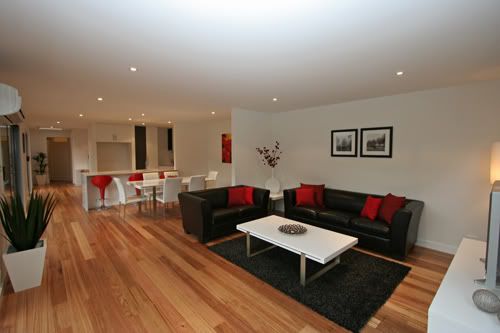 For more samples of Shift by Design's work visit our website at www.shiftbydesign.com.au