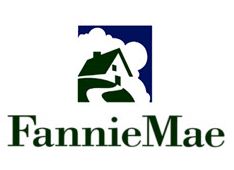 * Homepath is the marketing arm and website for Fannie Mae
Fannie Mae exists to provide the financial resources and mortgage money capital to keep local banks and other lending institutions liquid with available cash to lend. Think of it this way, Fannie Mae is like a bank for a bank! From time to time these mortgage's are foreclosed on and the homes become for sale after the previous owner has had and missed the opportunity to "redeem" the property by paying off what was owed on the loan. When this happens, it is unfortunate, but now that home can be sold to another family to replenish the funds that were tied up, so it keeps the housing industry moving forward, one homeowner at a time.
Now, There are any number of properties currently available in Scott County that are for sale from the US Government!

CLICK HERE to see what is available right now!
FOR MORE QUESTIONS ABOUT SPECIAL FORECLOSURE FINANCING, TO SET UP A NO OBLIGATION SHOWING ON A GOVERNMENT FORECLOSURE, OR TO WRITE AN OFFER IMMEDIATELY CONTACT EXPERIENCED & TOP RATED YELP REALTOR/BROKER:
RE/MAX Results
612.490.2121