#TimeToSell #ChrisBJohnsonRealtor 
Your home is probably the biggest asset you own. This is why you should hire a professional to guide you through all your real estate transactions. My goal is to help 24 to 28 families each year either buy or sell a home.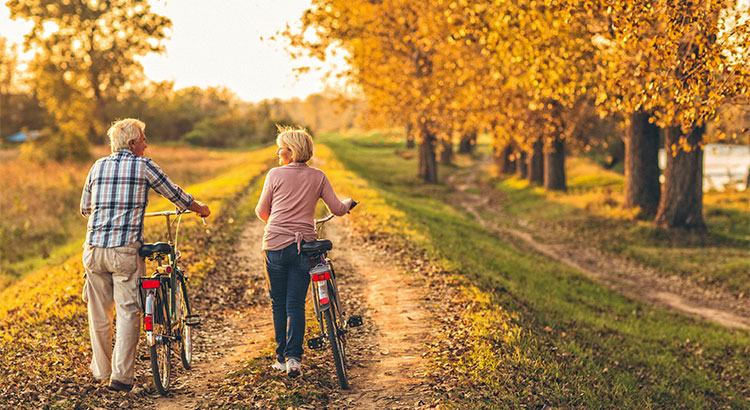 5 razones para vender este otoño
Aquí están las cinco razones por las que poner su casa para la venta este otoño tiene sentido.
La demanda está fuerte
El último Informe del tránsito de los compradores de la Asociación Nacional de Realtors (NAR por sus siglas en inglés) muestra que la demanda de los compradores permanece muy fuerte a través de la gran mayoría del país. Estos compradores están listos, dispuestos y en capacidad de comprar… ¡y ahora están en el mercado! Más a menudo, compradores múltiples están compitiendo entre sí para comprar una casa.
Aproveche la actividad actual de los compradores en el mercado.
Hay menos competencia ahora
El inventario de la vivienda esta aun con una oferta por debajo de los 6 meses necesarios para un mercado de la vivienda normal. Esto significa que, en la mayoría del país, no hay suficientes casas para la venta para satisfacer el número de compradores en el mercado. Esta es una buena noticia para los vendedores de casa que ganaron plusvalía a medida que el valor de su casa aumento. Sin embargo, inventario adicional podría estar llegando al mercado pronto.
Históricamente, el numero promedio de años que un propietario se queda en la casa era de seis años, pero ha aumentado a un promedio de casi nueve años desde 2008. Hay un deseo reprimido de muchos propietarios de casa de mudarse, ya que no pudieron vender durante los últimos años por la situación de plusvalía negativa. A medida que el valor de las casas continúa apreciando, más y más propietarios de casa tendrán la libertad de mudarse.
Las opciones que tienen los compradores seguirán aumentando. No espere hasta que todo este otro inventario de casas llegue al mercado antes que usted decida vender.
El proceso será más rápido
El entorno competitivo actual ha obligado a los compradores a hacer todo lo que ellos puedan para destacarse entre la multitud, incluyendo obtener una pre-aprobación para su financiamiento hipotecario. Esto hace que el proceso de la venta sea mucho más rápido y más simple ya que los compradores saben exactamente lo que pueden pagar antes de comprar. Según el último Origination Insights Report de Ellie Mae, el tiempo para cerrar un préstamo ha disminuido a 43 días, después de tener un máximo de 12 meses con 48 días en enero.
Nunca habrá un mejor momento para mudarse a algo más grande
Si su próximo cambio es a una casa de mejor calidad o lujosa, ¡ahora es el momento de mudarse! El inventario de casas para la venta en estos rangos de precios altos ha empujado estos mercados a, un mercado de compradores. Esto significa que, si usted está planeando vender su casa de iniciación o de intercambio, la casa se venderá rápidamente y usted podrá encontrar una casa de lujo que ¡podrá decir que es suya!
Se pronostica que los precios aprecian 5.0 % durante el próximo año según CoreLogic. Si se está mudando a una casa con un precio más alto, Lo hará costándole más dólares en bruto (ambos en la cuota inicial y el pago de la hipoteca) si usted espera.
Es hora de continuar con su vida
Vea la razón por la que usted decidió vender en primer lugar y decida si vale la pena esperar. ¿Es el dinero más importante que estar con su familia? ¿Es el dinero más importante que su salud? ¿Es el dinero más importante que tener la liberta de seguir con su vida de la forma que usted quiere?
Solo usted sabe la respuesta a estas preguntas. Usted tiene el poder de retomar el control de la situación al poner su casa en el mercado. Tal vez, ha llegado el momento para que usted y su familia sigan adelante y empiecen a vivir la vida que usted desea.
Eso es lo que es realmente importante.
Navegación de entradas