For those of who want to SELL AND/OR BUY a HOME here in Silicon Valley, Let's Talk 408.421.8610 ~!*
Real Estate Transactions are always unique~ every home(s) is different, clients and agents on both sides are different ~ and there are negotiations and problems, and can be few to many ~ when you get in contract there are best practices to ensure all the mysteries are revealed and taken care of and as the legal process unfolds, more can come to light and must be negotiated and problems must be solved in the best ways for the clients longterm success. 
Silicon Valley Real Estate is micromarkets and laws and rules must be adhered to, these deals are  complicated, competitive and it makes ALL THE DIFFERENCE who is representing YOU! This is also a cooperative business and an agent's reputation for being experienced and effective is pivotal for the client's success*
Here below I share with you a glimpse of how I work inside of a challenging deal ~ to overcome obstacles and solve problems effectively ~ here a East Bay Broker I worked with recently wrote a letter to my APR Broker ~ I am sharing with *you*
~> so that *you* can estimate the higher level of experience that *you* can expect when working with me, AND will remember to interview *ME* to handle *YOUR* future real estate needs!
Dear Jeff Barnett,  
Alain Pinel, VP/Regional Manager
Manager, Los Gatos Alain Pinel Office,
I just wanted to send you a note about the agent in your office, Elizabeth Tucker with whom I cooperated to sell a home recently in San Jose. We had an extremely tight timeline to put into contract and then a very long timeline to close it with a long but critically important Seller contingency. Trust between the agents and principals was a critical component to see that we succeeded in achieving our clients' real estate goals.
Elizabeth and I did not know each other until her clients expressed interest in my listing.   The Seller contingency was non-negotiable. This is a pretty tall task for a Buyers' agent in Silicon Valley!  You guys can be wound tight!  She even stepped in a lent a hand dealing with the agent on the third leg who was less cooperative to put it mildly.
I feel that Elizabeth did what was necessary to reach her clients' desired outcome and in exchange, they got a fantastic piece of real estate in impeccable condition for a fair price without having to get into a bidding war or lose out in heated competition.  It is not always about price.  It can be equally or more so about terms and people.   
At the end of the day, this transaction was on-time, compliant and smooth and everyone got what they wanted - truly a definition of success.   
I would welcome the opportunity to cooperate with Elizabeth again and would recommend other agents give serious consideration to cooperating with Elizabeth and her team.  I now can call her a friend.  I wish nothing but abounding love and happiness for her and her happy new home owners.
Warm regards,
East Bay, San Francisco Bay Area Broker from Martinez, CA, 2017
RESPONSE FROM JEFF BARNETT
Sept 9, 2017
Thank you so much for the great letter. Yes, Elizabeth is special and we are very proud of her. She seems to thrive in these complicated situations. I'm glad everything worked out for everybody.
Again thanks,
Jb
If you are thinking of buying or selling or both,
I would love to interview to become *your* Realtor!  
And I am never too busy for your referrals!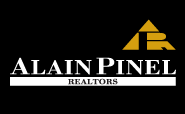 Elizabeth Tucker, Realtor, GRI, CNE, ISMD
Silicon Valley, Alain Pinel Realtors  

Los Gatos, California 
408.421.8610