How's the market, Elizabeth? 
Still challenging but NOT IMPOSSIBLE!*

Our Silicon Valley economy continues to employ many, and Single Family Homes, Condos, and Townhomes continue to sell quickly across most micro-markets of Silicon Valley, and YES, inventory remains painfully  low and continues to be a Sellers market!
~IF you are thinking of selling, this is GOOD NEWS FOR YOU!* CALL ME TODAY 408-421-8610 ~ we can discuss the opportunity awaiting you today!*
We continue to face
historically low inventory levels
with
continued high buyer demand 
which means that
IF you are in the market to BUY A NEW HOME
~ it's a really good plan to take time to
gain your market sensibility about what each area has to offer for you
while you get your financials in order,
and
CHOOSE THE REALTOR
*you* connect with, and who WILL WORK HARD TO GET YOU WHERE YOU NEED TO BE!*

~> Thinking of buying a new home? CALL ME TODAY 408-421-8610 to discuss the opportunities out there for you now!*
The process of buying a home is a much more complex process than most people expect.. and you can too easily spin your wheels,
time is of the essence in real estate..
To discuss your Home needs,  
Call Elizabeth Tucker 408-421-8610
I have ideas for you!!
I share with you my Buyer clients satisfaction with me so that *you* can estimate the higher level of service that *you* can expect when working with me, AND will remember to interview *ME* to handle *YOUR* future real estate needs!
My First-Time Homebuyers shared their perspective of their house buying process when working with me from April through August 2017! 
"We met Elizabeth during one of her open houses and we instantly grew fond of her as a person, as well as her valuable guidance and suggestions on how to select our home. We instantly knew she would be able to get us what we desired for our home to be. That said, as a realtor, Elizabeth has always been there with us, looking at all the homes with us, giving us all the minute details we overlooked, checking the reports and giving us a real picture of what it is. She has kept us focussed on getting a home, and took care of making appointments even on short notice for personal viewings with our busy schedules. Her communication has been very thorough, clear and timely. We trust her with everything and it is extremely important to trust your realtor with all the important decisions. We are truly blessed to have her as our realtor. She is an extremely smart professional real estate agent, Kudos to her !!

We are extremely pleased with the whole process, it could have been very grueling, but working with Elizabeth and her team, it was very easy to follow along with our busy schedules. 
With every home we selected as a potential home, Elizabeth has given us all the
details and reports about the home, and at the same time protected us against
taking wrong decisions.  
Elizabeth is our Realtor for life. :)    
I am SO THRILLED for them!! They got a great well maintained home in a neighborhood they can love, with strong schools for their future children!* My client's satisfaction is *key*  
The ultimate reward for me is when my clients share their success with their friends and family that evolves into future referrals and multiplies everyone's long term success.  
If you are thinking of buying or selling or both,
I would love to interview to become *your* Realtor!  
And I am never too busy for your referrals!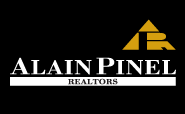 Elizabeth Tucker, Realtor, GRI, CNE, ISMD
Silicon Valley, Alain Pinel Realtors  

Los Gatos, California 
408.421.8610