In mid-September, EDAWN announced the newest arrival to our Reno economy: tech startup Alchemy. They join a long line of tech-related businesses making Reno their home. Just another reason Reno is quickly becoming known as the next Silicon Valley.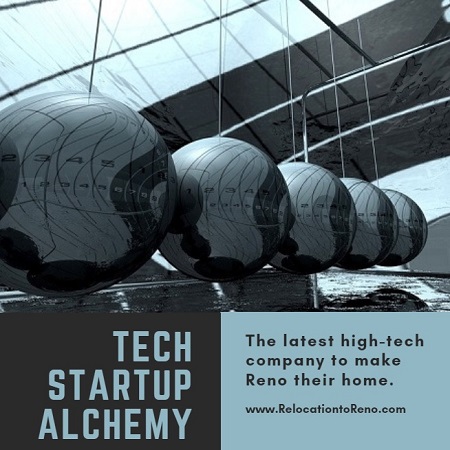 Who is Alchemy?

Alchemy works with cloud-based Workday Student, Workday Human Capital Management (HCM) and Workday Financial Management higher education programs. Currently, they employ 35 people (including those at their Pleasanton, CA office). They expect to have as many as 70 people under their employ in the next three years. Of those, approximately 40% will be located in Alchemy's Reno headquarters.
Currently, Alchemy is hiring for several of its positions, including consultants, managers and even an educator for its university program. If you're interested in applying, visit Alchemy's job openings website to find out more. Good luck!
Why Reno?
After seeing other technology-oriented businesses move to Reno, Alchemy investigated its appeal further. A healthy pool of talent from the University of Nevada, Reno certainly helped. So did the more affordably-priced location (compared to the San Francisco Bay area). Finally, Alchemy's leaders appreciated the warm welcome Reno offers to businesses, especially those in the high-tech biz. Since all of Alchemy's employees hold some kind of stake in the equity of the company, it's important that they do what's best for everyone involved. Reno fits the bill.
Moving Onward and Upward
In the past, Reno was more well known for gaming and construction. The economic downturn of the late 2000's hit the Reno area particularly hard. Construction all but dried up. To survive, government officials knew Reno had to diversify its economy. So, they began courting other businesses. Currently, bigwigs like Amazon, Apple, Zulilly and Tesla have facilities located in the Reno area. Google reportedly bought 1200 acres in the Tahoe Reno Industrial Center earlier this year. Several other smaller high-tech companies have also taken advantage of tax breaks and other incentives offered by the City of Reno and Nevada in general.
We welcome tech startup Alchemy and others like it to our Reno community. By expanding our local economy outside of the service industry, we can ensure that the Biggest Little City in the World bounces back from its low of a few years ago stronger than ever.
Briana Sullivan, Relocation to Reno, your Reno real estate specialists
Originally posted on my Reno real estate blog here: http://www.relocationtoreno.com/2017/10/02/tech-startup-alchemy-comes-to-reno/.