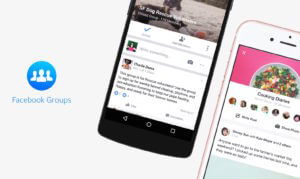 This article was originally published on the Home Value Leads blog.
As a real estate agent, are you a part of a Facebook group? If you aren't, you could be missing out on some great opportunities to network with other agents, collect new leads and meet new clients.
What is a Facebook Group?
A Facebook group is a special space to connect with people who have a similar interest. Unlike a page, it has more of a community feel where people can post their opinions, provide advice and more. This is different from a Facebook page in that the a group is driven by everyone in the group, not just the person or entity who started it. Some of the common groups you may have seen before include community "information trading," mommy groups or fans of specific shows. People can post items they are selling, advice they'd like to provide, get tips or leads on things they need or people they'd like to meet...the list goes on and on. They are only limited by what the members of the group contribute.
Secret or Not?
The group admin can make the Facebook group secret if they choose. Why would someone want to make a group secret? If the group, for example, is tied to a specific subscription-only service. Home Value Leads has a secret group. When you subscribe to the service, you are invited to join. What can you find in the secret group? A plethora of great information! Among the many things shared include tips on how to use Home Value Leads, marketing advice and leads / referrals across the country. It's a pretty cool way to connect with other people on so many levels based on just one initial common connection! Keeping a group secret helps control who joins and, therefore, what information is contributed. Now, if the group is public, then it's pretty much open to whomever is interested. While there are ways to control the safety and information posted, it is a virtual free-for-all that allows the free expression of opinions and ideas. One positive reason to keep a group public is that people can easily join, expanding the network within the group and making it so much easier for admins.
Ideas for Facebook Groups
We asked a few agents across the country what kind of groups they have joined or started. Check out our next post for some ideas and how it's helped their businesses grow.