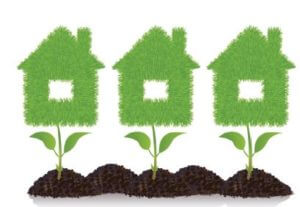 This article was originally published on the Home Value Leads blog.
Do you sometimes feel like you are all over the place, geographically, with your real estate business? Is it leaving you breathless trying to keep track of every aspect of every demographic you deal with as well as local data? Then look no further than a real estate farm! Any successful real estate agent will tell you that focusing on a specific neighborhood or subdivision will yield so much more than spreading yourself thin across a bunch of different areas. In essence, they "farm" or cultivate business in a specific, targeted area to grow.
Why Wouldn't an Agent Farm?
It sounds like a no-brainer to farm a specific area. However, many agents don't. Why?
They don't spend enough time penetrating an area, so they give up.
They think spreading their resources around will yield more.
They aren't aware of all of the specific ways they can truly go deep into a farm to yield business.
These are a just a few of the reasons. Let's look at each one specifically.
They Don't Spend Enough Time Farming an Area
Some agents get impatient, but the reality is, it takes time to farm an area. You've got to get to know the trends of a particular neighborhood and that entails months and months or even years of seeing what home prices look like, longevity in the market and more. A few months will tell you nothing compared to being able to compare year-to-year data.
They Think Spreading Resources Will Yield More
We're not saying you couldn't do business in every corner of your market. Many agents are highly successful doing just this. However, concentrating your resources in an even tinier area could increase your business more. For example, the more the people in your farm see your face in their newsletters, mailboxes, neighbors' lawns, to name a few ways, the more they know who you are.
Instead of giant billboards across the city or on random city buses, you'll expose your brand to the same concentration of people who matter most.
They Aren't Aware of All the Ways to Farm an Area
Just as we mentioned in the previous section, you can and should farm an area in many ways to go super deep and thorough. Here are a few ways:
Postcards
Signage on lawns
Local community events - sponsorship or volunteering
Community newsletters - better yet, provide content by writing articles specific to the farm
Email
Open houses
Still not Convinced?
Give it a try! Even if you don't completely focus on a farm, pick a neighborhood that you are the most closely aligned with and do a lot of business in. Go deep into it for at least 6 months. Don't give up and see what farming will yield for the success of your business.