Halloween season is in full swing in New England. It's time to shop for candy, carve pumpkins, and brew up some mulled cider.  If you love Halloween as much as we do at LAER Realty Partners, then you are probably looking for the best haunted attractions to get your scare on.  There are a handful of haunted happenings across New England and we polled our agents for the best ones. So, if you are looking to get your pants scared off this weekend, we have compiled our list of the six best haunted attractions in New England: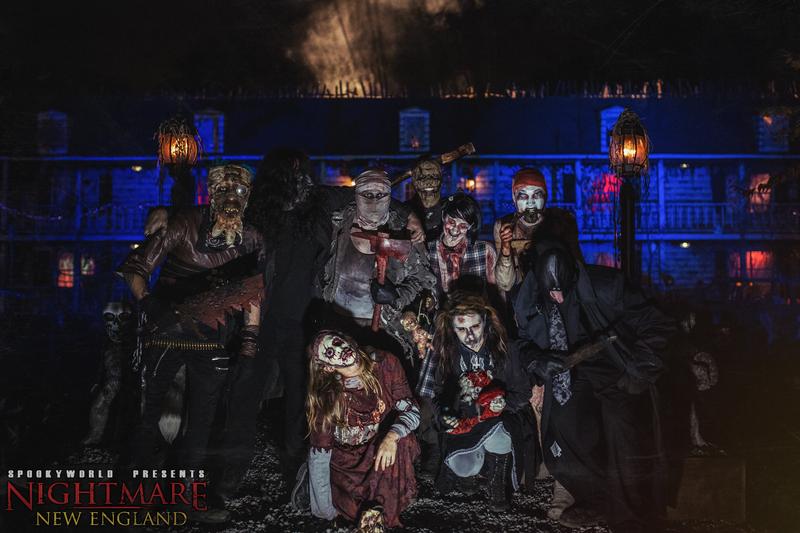 Spooky World – Nightmare New England – Litchfield, NH
https://www.nightmarenewengland.com/
Spooky World presents Nightmare New England successfully opened their newest, and most requested, haunted attraction in 2015 –a one-mile-long haunted hayride. This most recent addition sealed the deal for Spooky World to be awarded Best Haunted Attraction in 2016.
To date, Spooky World presents Nightmare New England and the Haunted Hayride invites visitors to venture into their twisted trails of terror for a night they won't forget. Now home to 5 SEPARATE haunted attractions, the Monster Midway, zombie paintball, go-karts, mini-golf, batting cages, carnival concessions, tarot card readers, fire-pits and bars –there is something for everyone to enjoy. Tickets run from $35 for general admission to $80 for VIP admission.
Barrett's Haunted Mansion & The Compound – Abington, MA
Step in and witness the next level of fear with something twisted and evil around every corner of this haunted house. Once those doors close, you'll be screaming for a way out.  Once you've made your way out of the house there's a second attraction called The Compound. Major disasters have destroyed the world. Patches of survivors have created cities and gangs where you need to fight to live. Seek shelter, yell for help, hope to survive within the walls of The Compound. Tickets run $30 to $50 per person, with special discounts for military veterans.
Coupon: $5 Off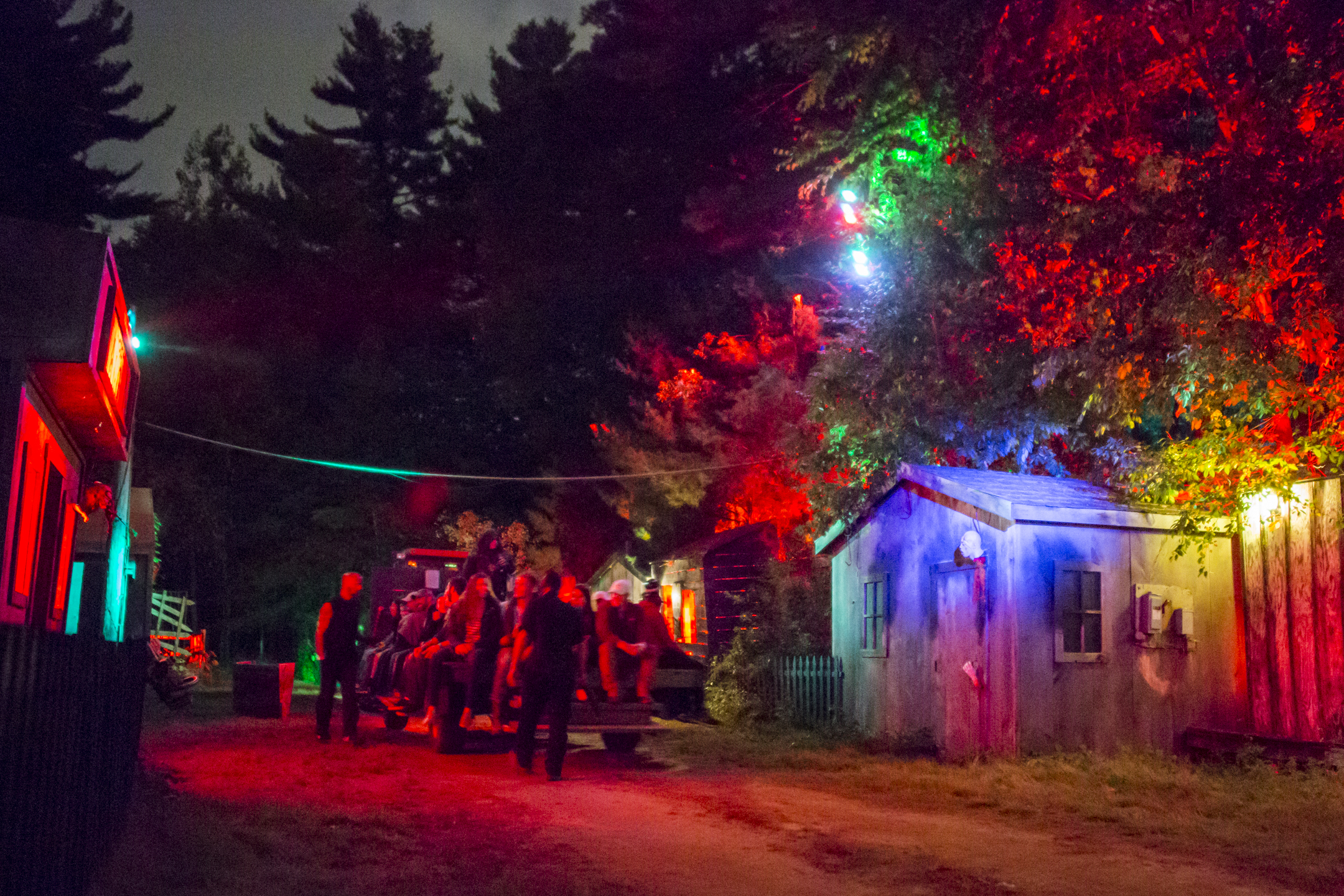 Witch's Woods – Westford, MA
This haunted attraction boasts seven different experiences all rolled into one, including their haunted hayride where creepy crawly creatures come out from all directions, as well a haunted castle and mansion. They also have a huge display of carved Jack O'lanterns and a free Horrorwood Chamber of chills which highlights characters from some of the most famous Halloween movies of our time. Tickets are $37. Make sure to check their website as this attraction is not open 7 days a week.
Coupons: $7 Off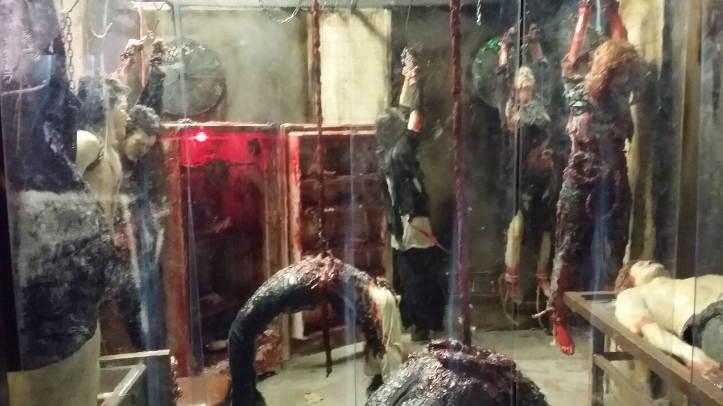 Ghost Ship Harbor – Quincy, MA
http://www.ghostshipharbor.com/
Ghost Ship Harbor is a totally Immersive Haunted Attraction new to the Boston area in 2016.  When arriving at Ghost Ship Harbor you will feel like you are in an alternate universe.  There is an activation area where you will find food, entertainment area serving beer and wine, tarot card reading,‍‍‍ Midway games, VR experience and more.  The Attractions take place on the deck of a 718 foot battleship.  For 2017 they have revamped all of our attractions so it will look and feel brand new.  We have also added a brand new attraction called Fear No Evil! Prices run $30 for General Admission to $70 for VIP.
Coupon: $57 for Two VIP Fast Passes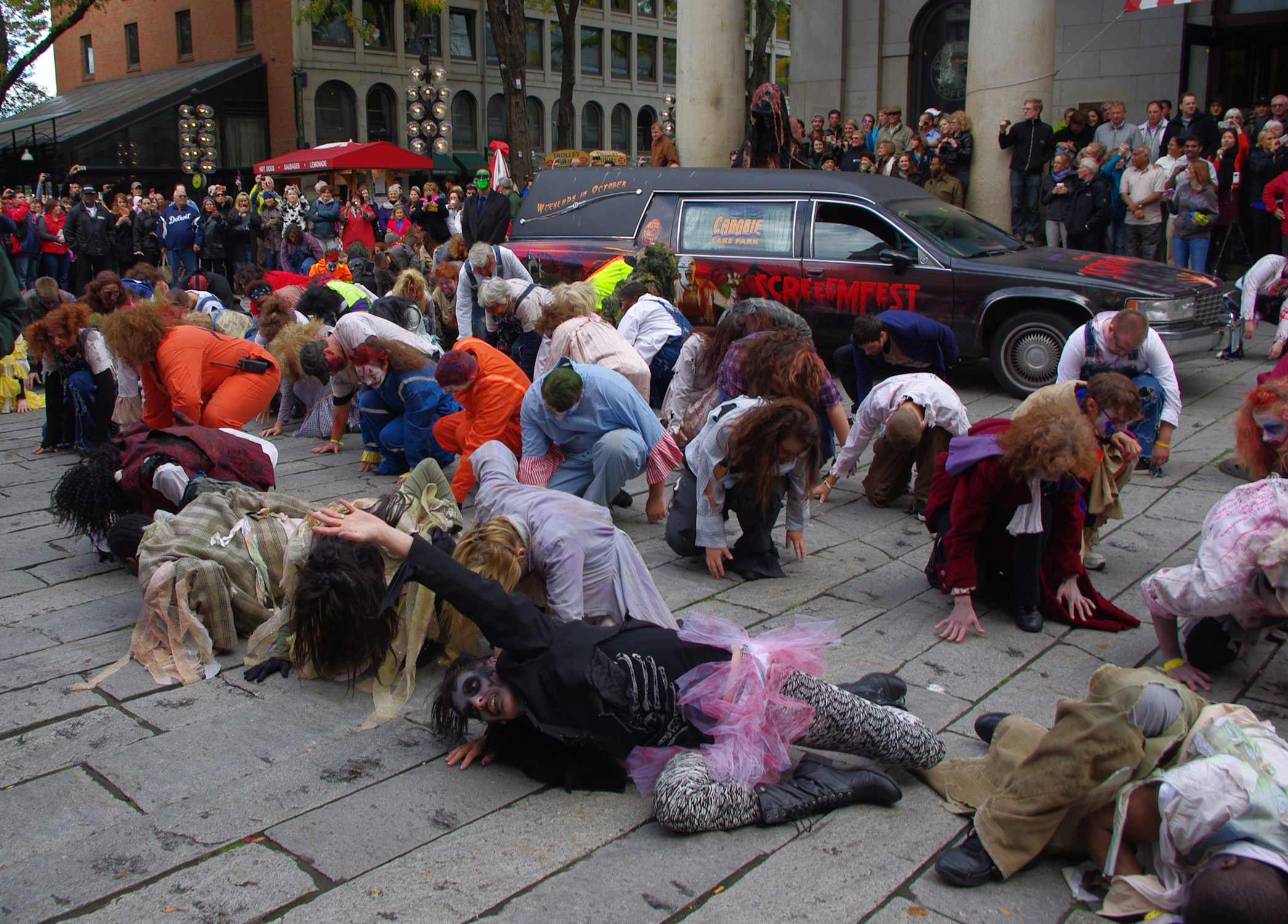 Screemfest at Canobie Lake Park – Salem NH
Come for the amusement park, but stay for the haunted attractions in October. Carnivus:
The carnival came to town… and never left. Neither did anyone who ever visited this sinister circus. There was something "off" about Carnivus from the day they set up in the far reaches of a desolate field.
Virus....Quarantine:
no one is immune…It spread rapidly, like a virulent and voracious firestorm, infecting all, mutating within and without, rendering human into inhuman. And here they all are, poor souls in quarantine.
Canobie Lake Hotel:
If these walls could talk…they would scream. The Canobie Lake Hotel sat adjacent to Canobie Lake Park in the early 1900s and was a popular destination for those seeking a local escape. The hotel was eventually abandoned after stories began circulating about several guests who had visited the hotel were never seen nor heard from again. What went on within the walls of this historic hotel? Who is the woman that boaters have seen peering out a top-floor window? Are the eerie sounds heard nearly each night the pleading voices of the missing, or just the wind howling across the lake?
Pricing starts at $34 per person.
Coupons: For military veterans
The Ghoullog – North Conway, NH
Enter 10 years of fear at the Ghoullog! The approximate 50 minute haunt features over 15,000 square feet of indoor space through a series of dark rooms, scary mazes and unknown places, plus an outdoor element which leads the unsuspecting through the dark woods with all of the scares and screams you've come to expect. Will you be able to make it out of the Ghoullog unharmed? *The Ghoullog is recommended for ages 10 & over.  This haunted attraction includes a haunted playground with assorted amusement rides, as well as a gift shop and pub. Pricing runs $32-$44 per person.