Thanksgiving Dinner in Sarasota & Bradenton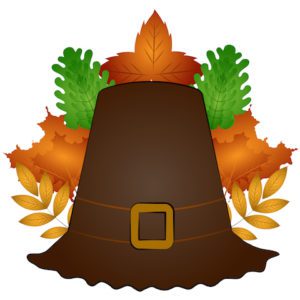 Did you know that the first Thanksgiving in America lasted three days? If that were the case today, I guarantee you my pants would not fit after day 3! But seriously, the first Thanksgiving was a three-day celebration to which they shared their gratefulness for a successful first harvest in the new land.
If you would like to celebrate Thanksgiving but really don't feel like cooking or cleaning up, then you may want to consider a restaurant in Sarasota or Bradenton for your Thanksgiving meal.
You'll find some of the best places to enjoy Thanksgiving dinner in the Sarasota area here. Since the season is almost around the corner, our restaurants start to fill up quickly, so reservations are recommended.
If you are looking to have a meal delivered, or maybe just pick up desserts, you will find that information here as well. Enjoy!
Click Here to Stay Up to Date On Holiday Events
Bradenton/Lakewood Ranch Thanksgiving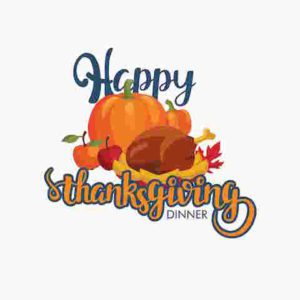 Polo Grill: 10670 Boardwalk Loop, Lakewood Ranch, 941-782-0899 : Polo Grill will be serving a wonderful Thanksgiving buffet style from Noon-5 PM. If you want a traditional dinner with a culinary twist then check out Polo Grill. The menu is extensive and includes a carving station, an assortment of specialty cheeses and homemade desserts. I don't know about you, even Brussel sprouts sound good when they are with crispy pancetta! Adults are $42 per person, Children under 12yrs $20.
Pier 22: 1200 1st Ave West, Bradenton, 941-748-8087, Extended Hours, Enjoy Thanksgiving Dinner with a beautiful water view and good food too! You can have both at Pier 22. Thanksgiving dinner at Pier 22 will be served buffet style from 11 AM-10 PM. **You can also pick up dinner ahead of time-Your order must be placed by the 21st of November** Adults $29.95, Children 12 & Under $16.95.
Speaks Clam Bar: 8764 E. State Rd. 70, Bradenton, 941-232-7646. Ok, so you probably wouldn't think a seafood/pasta restaurant would be an ideal place for Thanksgiving. Well, if they cook that holiday dinner like they do their normal fare, you are in for a treat. Speaks is one of my favorite places in Bradenton/Lakewood Ranch area. Great atmosphere, a wonderful bar, and even better food. Speaks Clam Bar will be giving you a choice of 3 different meal plans for this Thanksgiving dinner in Bradenton. Meals start at $17 per person. Make reservations. At this writing, Speaks had not posted their hours for Thanksgiving.
Miller's Dutch Kitchen: 3401 14th Street West, Bradenton, 941-746-8253. Thanksgiving buffet 11 AM-5 PM or if the buffet seems like too much food, they are also serving Thanksgiving plates. The buffet price is $22.99 and includes the main dish, soup and dessert too. Good, homemade Amish cooking!
You May Be Interested in the article: 22 Fun Things to Do in Bradenton
Thanksgiving Dinner in Sarasota
Chart House: 201 Gulf of Mexico Drive, Longboat Key, 941-383-5593. Want to have Thanksgiving dinner waterfront? What could be better than dinner with a view? Then come to Chart House. They will be serving a traditional Thanksgiving feast that many have raved about in the past. You can make reservations online or give them a call.
Libby's Cafe & Bar: 1917 S. Osprey Ave, Sarasota, 941-487-7300. Enjoy a traditional Thanksgiving from 11 AM-8 PM, This is a fixed menu of traditional Thanksgiving dinner with dessert. If you are looking for something other than a Thanksgiving meal, Libby's will also be serving a few select menu items as well. For the Thanksgiving meal, the cost is $35 Adults, Children $15. Libby's will also deliver a Thanksgiving meal to you with all the trimmings, enough to feed a group of 6. Call them to make reservations.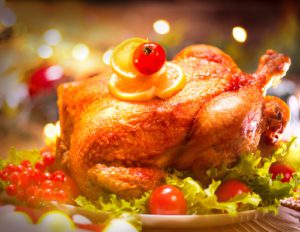 Seasons 52: 170 University Town Center Drive, Sarasota, 941-702-9652. Serving Thanksgiving Dinner until 8 PM Thanksgiving Day. If you are looking for a traditional Thanksgiving dinner with all the trimmings, don't forget about Seasons 52. Seasons 52 is known for serving the freshest ingredients and their roasted turkey is some of the best in town. Their sommelier has even done with work of choosing the best wines to pair with dinner.
The Capital Grille: 180 University Town Center Drive, Sarasota, 941-256-3647. The Capital Grille just isn't about their out of this world steak, they serve up a pretty delicious Thanksgiving dinner too. If you have never had their mashed potatoes, this is a good time to try them. Although their famous lobster mac & cheese isn't on their Thanksgiving menu, I bet you could still get it. Adults $39, Children $15. Don't forget to check out their extensive wine list.
Der Dutchman: 3713 Bahia Street, Sarasota, 941-955-8007 10:30 AM-5 PM, This is home cooking at its finest. Thanksgiving will be served buffet style. Der Dutchman will have an extensive buffet with the traditional Thanksgiving dishes and a dessert bar. *Carry out options are also available* Growing up in northwest Indiana, always takes me back to good, homemade Amish food. You can find it here at Der Dutchman.
Mattison's Forty-One: 7275 S Tamiami Tr Sarasota,941.921.3400. Both Mattison's and the City Grille locations are offering Thanksgiving dinners. Served from 11 AM-11PM at both City Grille locations and at Mattison's Forty-One from 11AM-8PM. Mattison's will be serving a traditional Thanksgiving meal buffet style and will also include a chef's carving station, full salad bar, cheese boards and handcrafted desserts.
The Ritz Carlton: 1111 Ritz-Carlton Drive, Sarasota, 941-309-2000. Are you looking to kick your Thanksgiving Dinner up a notch? Treat yourself at the Ritz for Thanksgiving. Dinner will be served buffet style in the grand ballroom from 11 AM-4 PM with live music and children's activities too. This buffet-style Thanksgiving dinner will be sure to please. The meal plan wasn't posted yet, but you can expect to be treated. Adults $119, Children under 12 $42
Click Here to Stay Up to Date On Holiday Events
Thanksgiving Meals to Go in Sarasota Area
Pre-order and pick up your Thanksgiving dinner in one of these Sarasota or Bradenton establishments. Enjoy Thanksgiving in the privacy of your home without cooking.
Whole Foods: 1451 First Street, Sarasota, 1-844-936-2428 to order. You can order a fresh turkey or an entire holiday meal. https://www.wholefoodsmarket.com/shop/SAR/2961. Check out the offerings online. Whole Foods has options for a group as small a 4 people.
Fresh Market: 5251 University Parkway, Sarasota. If you are looking for appetizers or the entire Thanksgiving meal, Fresh Market has a plan for you. https://www.thefreshmarket.com/our-products/holiday-meals?storeNumber=103
Pier 22: 200 1st Ave West, Bradenton, 941-748-8087. Order your complete Thanksgiving dinner and pick it up.
Thanksgiving Pies & Desserts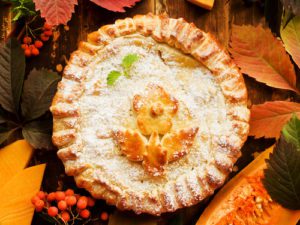 Miller's Dutch Kitchen: 3401 14th Street West, Bradenton, 941-746-8253. As of November 1st, Miller's is taking orders for holiday pies and desserts. I know chocolate cake isn't exactly a traditional Thanksgiving dessert, but if you have ever had Miller's chocolate cake, you would make it a new tradition.
Yoder's: 3434 Bahia Vista Street, Sarasota 941-955-7771. Yoder's is not just making a pumpkin pie to go, you can choose from fruit pies, cream pies, and cheesecakes. They started taking orders early November. You can pick your pies on November 22nd from 8 AM-8 PM. Here is their website, click on the icon Holiday Pie List https://www.yodersrestaurant.com/
Jim's Small Batch Bakery: 2336 Gulf Gate Drive, Sarasota 941-922-2253. Jim's has their complete Thanksgiving dessert list on their Facebook page. The list is extensive and includes Key Lime Pie, French Apple Tart and Pumpkin Swirl Cheesecake, and a whole lot more!
RetroBaked: Bradenton. This is a small batch bakery that will whip up special treats for your Thanksgiving meal. This is a dairy, egg and gluten-free bakery. You can order online https://www.retrobaked.com/
Publix: The bakery is taking orders for holiday pies. You can call, go in or order online at http://www.publix.com/products-services/bakery/pies.
Thanksgiving Blessing for You
A Happy Thanksgiving to you!
For each new morning with its light,
For rest and shelter of the night,
For health and food,
For love and friends,
For everything Thy goodness sends. – Ralph Waldo Emerson