Earlysville Charlottesville VA Neighborhood Information and Market Report
The Earlysville neighborhood
Earlysville is an unincorporated community in North Charlottesville, Virginia. Homes in the area are mostly single family, multi-story houses. Trees surround properties here, and you have a clear connection with nature when you move into the neighborhood. The trees are old and beautiful, and they give the area a unique atmosphere perfect for people wanting to live close to the outdoors. You are a few hours drive from the major metropolitan areas. The location highlights how this neighborhood is for people wanting to live outside the city. 
The neighborhood has its small commercial district. You don't have to drive far for your daily shopping and dining needs. You are relatively close to a few parks perfect for a day outside. Streets are lined with green lawns and trees giving the area a definite friendly and welcoming feel. You can enjoy a morning jog and appreciate the greenery, peace and relative quiet of the neighborhood. If you are looking for a new home for your family, Earlysville is a great place to consider.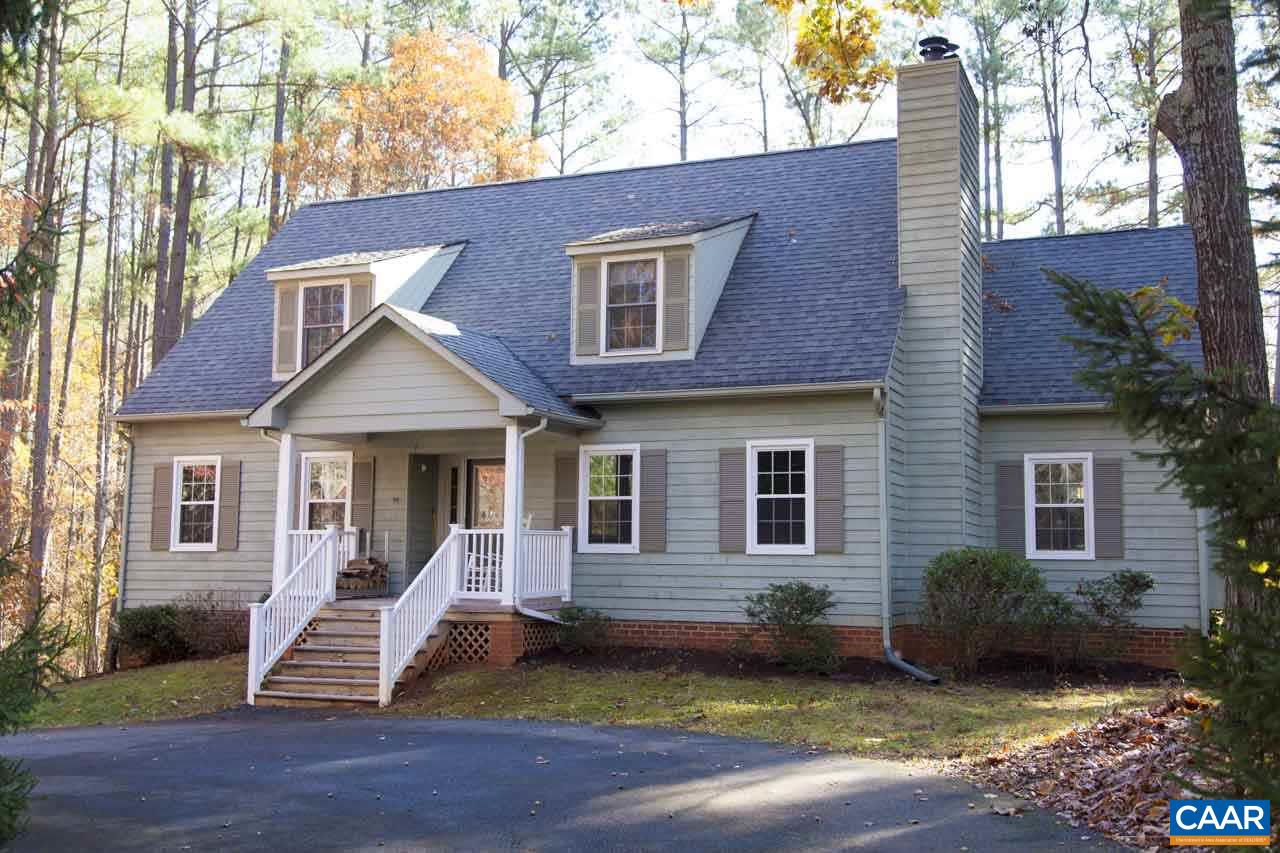 Click here to search for properties in Earlysville Charlottesville VA.
What type of activities is available near the Earlysville Neighborhood?
There are many places to visit in Earlysville to support residents in the area. Charlottesville Albemarle Airport is a local airport located south of the neighborhood. If you enjoy outdoor activities, Chris Greene Lake Park is just northeast of the community. Chris Greene Lake Park has a 1-acre fenced area for dogs to run off-leash, with a roped water access for dogs to swim. The water park has activities like boating, fishing, canoeing, and kayaking. 
What Schools are available for Earlysville residents?
There are many schools both public and private available for Earlysville residents. Schools close to the neighborhood include Broadus Wood Elementary School, Baker-Butler Elementary School, Hollymead Elementary School and many more. Schools in the region are part of the Albermarle School District. Schools in the area are performing above the average of Charlottesville.
Earlysville Charlottesville VA Market Report
Properties currently active on the market: 4
Median Home Value: $303,000
Price per square foot: $87
Median Closing Price: $370,000
There are currently four homes for sale in Earlysville Charlottesville VA.
If you would like to receive a FREE Competitive Market Analysis, contact me today.
Let Me Help You Find Your Earlysville Home!
Click the link to find a complete list of Earlysville homes for sale in Charlottesville VA. If you are a buyer, it is important to have the assistance of a Buyer's Agent to represent you during the transaction. If you need additional assistance or would like to schedule a showing, contact our office at (434) 960-0161.
************************************************************************************ 
Pam Dent
Gayle Harvey Real Estate Inc.
154 Hansen Rd. suite 102B
Charlottesville, VA 22911
(434) 960-0161