I am currently participating in a weekly real estate seminar that meets for full-day sessions for seven weeks.  The workload is intense, but the bulk of the focus is on mindset, which I absolutely love.  Learning about the power of our minds (particularly the effects of positive thinking) is empowering and has affected every aspect of my life.  
Each week, as the class approaches, I start to feel overwhelmed at the amount of progress I am accountable to make in my business.  It is the type of discomfort that causes growth. "No pressure, no diamonds", I'm told.  The results are undeniable, though:  I have more contracts, more clients, and I have systems in place to better serve all who choose me as their realtor.  In class, my peers are those who have reached the pinnacle of success as well as professionals who are brand new to the industry.  I learn from all of them.  They learn from me, too, and point out the unique characteristics that make me valuable in this role.
Yesterday, we were discussing abundance in the sense that there is no limit to the positivity you can generate, the income you can earn, and the clients you can service.  Our instructor flies across country every week to lead us in these lessons.  She is fantastic.  She asked us what we do when we see a penny on the ground.  By a show of hands, she wanted to know who picks it up.  A few raised their hands.  She gasped and said that rejecting abundance (regardless of amount) is like turning down a blessing. Every financial gift sent your way should be celebrated, which in turn invites more prosperity your way.  It also keeps you on the lookout for more and more blessings.  This resonated with me because I feel incredibly strongly that that is the way that gratitude works, as well.  
I left class and went straight to pick up one of my daughters from school.  She got in the car and said, "Mom!  Someone threw a quarter at me in the hallway!"  I was annoyed to hear this and said "why would someone do that to you?"  She said "I know!  Three more and I'd have a whole dollar!"
Clearly my teacher's lesson from minutes earlier was lost on me.  
What was intended to be negativity literally thrown at her was not perceived as such.  She took it as a positive gesture, one that will improve her financial standing.  It should be said that this particular child of mine is immune to negativity.  It is simply not a character in the story of her life.  She does not get offended by people's words or actions, and her feelings rarely (never) get hurt.   It's like a genetic mutation that I wish I could take any credit in imparting to her.  We often ask her how she would handle situations because her way is always one of confidence and truth, and lacks the emotional response that ours typically do.  You would think that this matter-of-fact approach to life would make her cold or robotic.  Nothing could be further from the truth.  She is love and hugs and kisses from morning til night.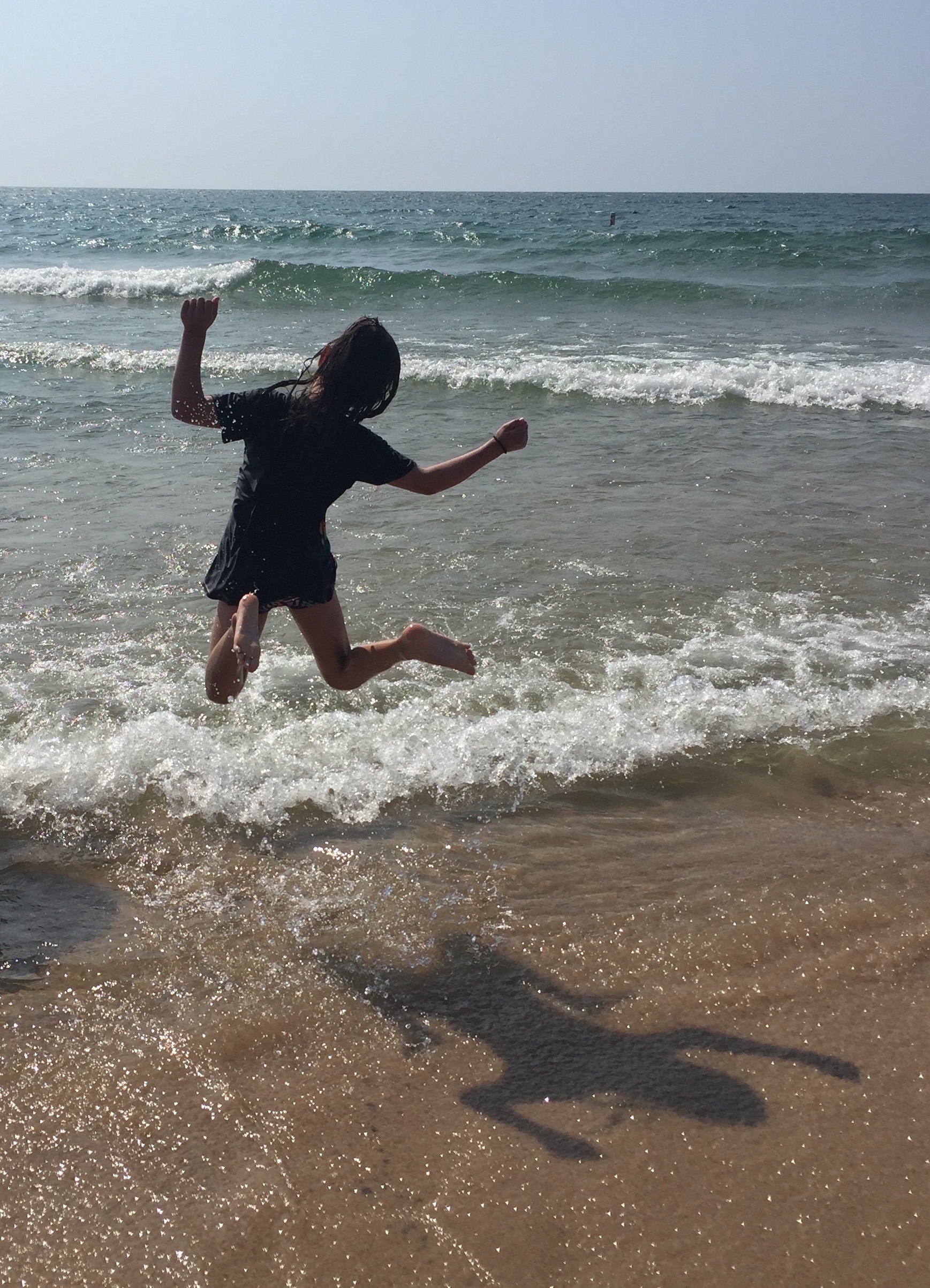 My husband always says that I will write a book about her some day.  I have resisted because raising her has been the single most formative journey of my life.  I've had more missteps on it than any other in which I've taken part.  She's paid the price many times over for my learning curve.  Of course, she has never judged my journey, has never expressed anything but gratitude that I keep trying to complete her puzzle.  Last week we had a big breakthrough on her path and we all took turns toasting her milestone and congratulating her.  When we finished, she raised her glass and said, "I want to thank Mommy for never giving up on me".  It was her moment, not mine, but she can't resist an opportunity to affirm my efforts.  Although I would lay them nonetheless, she has been grateful for every penny I've placed before her.  
No Pressure, No Diamonds.  My Daughter, my Teacher.  
Are you looking for a realtor with a positive approach to any circumstance?  I'd love to apply the lessons I'm learning (and re-learning!) to make your transactions as pleasant and prosperous as possible!
Bridget Murphy, Realtor
Bridget@DaveMurphyTeam.com
773-510-9579