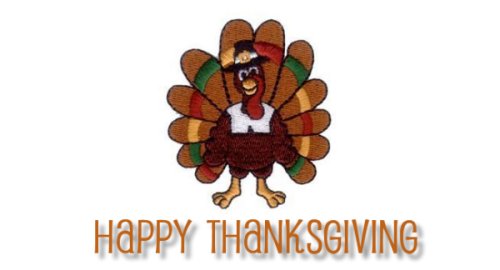 I'm up early to begin the process of putting tomorrow's Thanksgiving dinner on the table.  There are 5 pies needing to be baked, and there is the cranberry sauce and other favorite family dishes needing to be prepared.  There is likely to be a small whirlwind of activity in my kitchen all morning.  

However, before my family comes through the door and gathers around the table tomorrow, I wanted to take this opportunity to wish you and your's, a very bountiful day.  I hope there is much you can be thankful for.

Personally, I feel blessed for my family, my friends, and all of you I have met through the wonderful ActiveRain Community.

Have a Great Day and enjoy this Special Day - Happy Thanksgiving!