The other day I was looking at bee colonies in Waukesha County Real Estate and Delafield Wisconsin Real Estate  and you would think at 60 I would have learned how to out run a couple hundred bees after smoking them out to inspect their colonies to get them ready for winter. I am proud to say I can still scale large fences, run super fast, and pretty much hurdle many obstacles, very much like Waukesha County Real Estate. The other day I was talking to a friend at Gym and I got
to talking about work, life, and I mentioned to him that I was into bee keeping. He replied to me " Tom Braatz, I think it is amazing how people really do not understand the important of Bees." He was absolutely right. People tend to put bees in one large class of their own, and think that if they all fly, they sting, and they will be nasty. Not true. This Waukesha County Real Estate Broker knows home values Delafield Wisconsin and home sales Delafield Wisconsin, and home listings Delafield Wisconsin and knows Delafield Wisconsin homes but he also knows alot about bee keeping as well.
After an incident in 2005 that I wound up getting completely septic , and relying on a ventilator to breath for me, I woke up out of that mess and thought about what great hobbies I could get into to help bounce back. I did what anyone would do with some OCD, I got into bee keeping, and somewhat by accident. Leave it to me not to be happy with a couple colonies. No, I have to have like 60 or 70 of the things, a truck and all the gear for them, and had a marketing plan to maximize my profits and yield. A typical nerd I guess.For the record I really do not know what good wasps, hornets, yellow jackets, and these guys suit a purpose for. Yes, they are annoying. To me they are right up there with mosquitoes ( those annoying things that feel they have to chew on me until I look like a raspberry ). I do like bumble bees and such, but honey bees are in a class and world of there own.
I decided that since I had the time I would get into the bees because I had done my research on them. They would be great
to pollinate everything in sight, they would produce honey, puprous and wax, and overall it would be kind of cool. I showed up to help the man I learned from wearing my Hawaiian
shirt. Clearly, I did not do enough research. Bees can identify bright objects and flowers, and they commenced to tear me apart. I might add, they took to me immediately. This guy was brilliant, and a excellent teacher. I really admired his passion for what he did. I also loved his honey roasted popcorn as well. Upon learning to wear all white clothes it got easier. I learned how to maintain the supers, keep the mites out of the colony, pull the honey, extract it, take care of the workers, the drones, and the Queen. That Queen had it made; she had 1000's of Bees that wanted nothing more than to keep her happy. This was something, and is something that anyone can do. If you lived in an apartment and had a balcony you could have a colony of only a couple racks and supers. It really is something how the bees just wanted to go about their daily events, and they left me alone, until I stuck my nose in their business. A bee will travel up to 7-10 miles to find a field, the trees, the plants they want and need. It is fascinating.
Getting back to my original conversation. Sometimes we look at the Eco system, the plants, and we tend to think that everything is self sufficient. Not true. If you ever wonder how all those fields look so wonderful, or the carpets of natural flowering ever become so spectacular, it wasn't because a group of botanists got together and decided to fertilize the earth at given times. They got a lot of help from Mother Nature. Bees are absolutely fascinating, and they can be a wonderful and peaceful hobby. The cost are not that great, and common sense is the key. They can maintain themselves all winter with a little help. You do not have to go out to the country and be in the middle of a farmers field to put your colony or colonies.
You could put a very small project in your flower bed, and get some much needed help with your yard. They will keep certain animals away just do to the fact that nothing likes to be tormented. Please take a look around you and look at the splendor that is in your focus. I must go out and work on my real Estate pollination now
Have a productive day and I will see you at closing!
Looking at  Delafield Wisconsin Real Estate,Waukesha County Real Estate or Lake Country Real Estate ? Email me at yourhomesold@tombraatz.com or call directly at 262-377-1459 What's my home worth?Market Analysis Want that perfect home? Dream Home Finder The MLS,on-line info,& more: www.buyingvip.com
Subscribe in a reader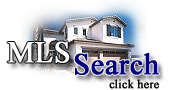 If  you need to or want to Buy Within The Next 60 Days, Please go to tom@tombraatz.com and let me know where I can get that buyers package off to and what time would work for us to get together and look at homes. My phone is always on at 262-377-1459. Perhaps start with the MLS IDX button above and save your lists.
If You Need To or want to Sell Within The Next 60 Days Please Go To tom@tombraatz.com and let me know what time works for you to get together or call or text me at 262-377-1459. I have a sellers package waiting for you!