I was in total shock when Kathy Streib texted me with the news.  Several of us are geographically close here in south Florida and have met at quite a few meet ups through the years.
But I first met Lou when he was teaching a Continuing Ed class in Boca Raton.  He was a wonderful instructor.  There were only 14 of us in the class at that time.  Sometime during those two days, he said, "Are you on Active Rain?  If you're not, you ought to be."  This was back in 2009.
I went home and put up a profile.  It sat for several months and then I began to blog.  Well, you know the rest.
I took several other classes with Lou.  I did my GRI with him as one of the instructors.  He was smart, interesting and truly enjoyed seeing others succeed.  He was a great inspiration and motivator to many of us.
He became a mentor to me.  I wrote about it for a contest back in August.  I would call Lou if I needed an answer or a suggestion, and he was always there to help.  He would stop what he was doing or call back as soon as possible. 
I spoke to him about a month ago for the last time.  Rest in Peace, Lou.  You will be sorely missed by many in Boca Raton and here in the Rain.  My thoughts and prayers are with his family at this time.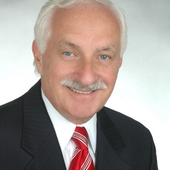 Lou Ludwig
1941-2017