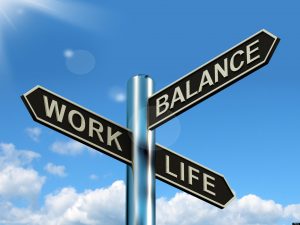 This article was originally published on the Home Value Leads blog.
A while back, we asked real estate agents how they built a successful real estate career while at the same time maintaining that ever elusive work-life balance. It's an important topic that any entrepreneurially-minded professional should revisit.
We thought that the end of the year was the perfect time to do just that as the new year approaches. One story in particular really struck us. Agent Kelly Hager, a St. Louis real estate entrepreneur and CEO of Kelly Hager Group Real Estate Services, heeded our call for advice.
Kelly's Story
About seven-and-a-half years ago, Kelly was placed in an extended coma. The prognosis was not good as she was not expected to come out of it. Miraculously, she did but could not see nor walk. Her husband not long after asked for a divorce, leaving her to care for their three-year-old son.
None of this, however, deterred Kelly from coming back full-force as she was able. Ever since, she has been turning her passion to help others into a thriving career. She brings her expertise and experience to entrepreneurs, and females in particular, to help them build their businesses.
Work-life balance is no doubt a challenge for anyone let alone someone who has overcome a tremendous amount of hardship and come out on top. Kelly is a wonderful example of following your passion, being dedicated to what's important to you and appreciating time for yourself, family and work, for all around success.
Kelly's Tips for Work-Life Balance
These may seem challenging to do as a busy agent, but the following tips from Kelly can serve as a strong reminder of what's important and how to take control of your real estate career and personal life.
Be home for dinner with the family.
Nobody cares where you are at 6 AM, so be home for breakfast with the family, too.
Have a ruthless focus on time management.
Be solution-based and check the drama at the door. Don't waste time dealing with drama in the office or bringing drama from home into work.
Contribute differently – find unique ways you can give back to your team within the parameters of your schedule.
Surround yourself and build a collaborative, innovative team. Delegate responsibilities. If you trust your team, you can trust them to do things better than you can.
Live in the moment. Work is work, and home is home.
What would you add to this list?
Many thanks to Kelly for sharing her inspiring story and tips!
About Kelly and Kelly Hager Group Real Estate Services  The Kelly Hager Group boasts an executive leadership team of all women. Motivated by her team's achievements, she inspires them to be empowered and ultimately drive against her vision. With that inspired management style, Kelly and her team have sold more than $205 million in real estate throughout the St. Louis metro area in less than a decade. The Kelly Hager Group has been a consistent Best Places to Work finalist and is ranked in the top one-half percent of realty teams in the nation.