#TimeToSell #ChrisBJohnsonRealtor #SellersPayZEROCommission #ListYourHomeandPayNoCommission
Your home is probably the biggest asset you own. This is why you should hire a professional to guide you through all your real estate transactions. My goal is to help 24 to 28 families each year either buy or sell a home. I am NOT interested in Selling 100 or 200 homes a year because I would not be able to give each family the time, attention and energy they deserve....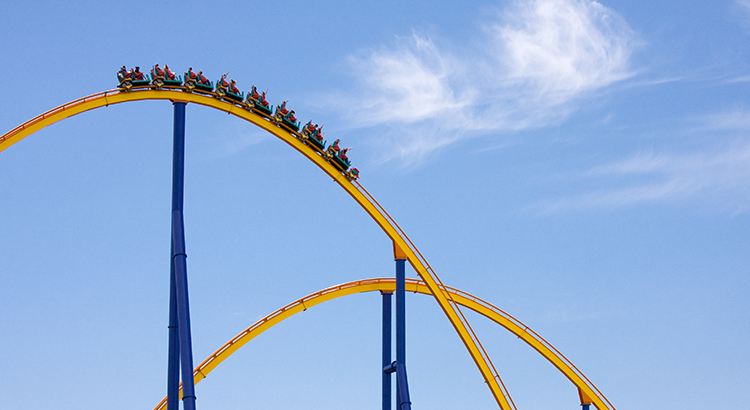 Every winter, families across the country decide if this will be the year that they sell their current houses and move into their dream homes.
Mortgage rates hovered around 4% for all of 2017 which forced many buyers off the fence and into the market, resulting in incredibly strong demand RIGHT NOW!
At the same time, however, inventory levels of homes for sale have dropped dramatically as compared to this time last year.
Trulia reported that "in Q4 2017, U.S. home inventory decreased by 10.5%. That is the biggest drop we've seen since Q2 2013."
Here is a chart showing the decrease in inventory levels by category: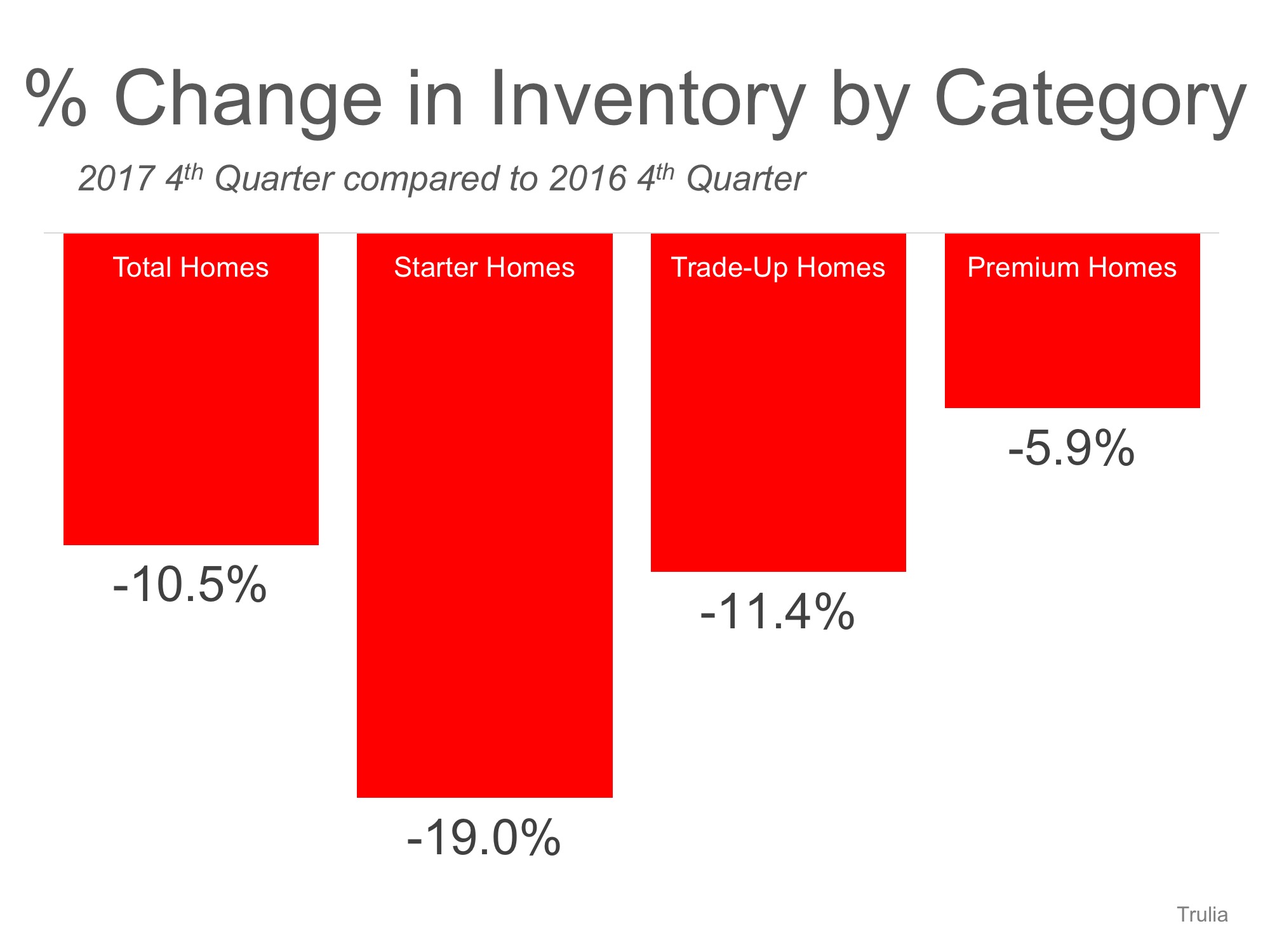 The largest drop in inventory was in the starter home category which saw a 19% dip in listings.
Bottom Line
Demand for your home is very strong right now while your competition (other homes for sale) is at a historically low level. If you are thinking of selling in 2018, now may be the perfect time.
The information contained, and the opinions expressed, in this article are not intended to be construed as investment advice. Keeping Current Matters, Inc. does not guarantee or warrant the accuracy or completeness of the information or opinions contained herein. Nothing herein should be construed as investment advice. You should always conduct your own research and due diligence and obtain professional advice before making any investment decision. Keeping Current Matters, Inc. will not be liable for any loss or damage caused by your reliance on the information or opinions contained herein.