Welcome to the ongoing series called Tuesday Travelogue. We are in our 146th week!
Each week (more or less), some ActiveRain bloggers are spotlighted to take us somewhere we may not have been on some kind of virtual travel (and it doesn't cost a dime!). Here is the purpose:
 to enjoy the ride"
"take a trip without even leaving the farm"
"expand your horizons"
"see through someone else's eyes"
  and hopefully much more!
My travel bug has been slacking off lately...was supposed to head to Florida to take care of my mom, and there were complications, so it all got cancelled. Since Old Sol's been MIA around here (typical in Orygun in January), I am needing some sun therapy....so, indulge me. Off we go to sunny places!! 
Delray Beach Bringing You Some Much Needed Sunshine...just what the doctor ordered! Kathy Streib always delivers the "goods" in every post she does. Such positive energy! And as close as I'm going to get to Florida at least for now!
I don't usually share a post about selling property but this was just too good to pass up. 20,000 sq. ft. built by the Miami Beach founder...goes on the market tomorrow. Maybe if we all pooled our money together??? 
Thank you, Marco Giancola from Miami Beach.
The Sunshine of a Positive Attitude....we miss you, Lou.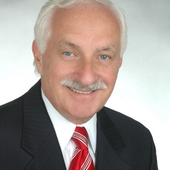 Sunshine Valley in Hope BC. Liz Moras shares some gorgeous vistas from her trip! 
Please don't forget to comment on these blog posts and I hope that you enjoyed all of these virtual travels.