#TimeToSell #ChrisBJohnsonRealtor #SellersPayZEROCommission #ListYourHomeandPayNoCommission
Your home is probably the biggest asset you own. This is why you should hire a professional to guide you through all your real estate transactions. My goal is to help 24 to 28 families each year either buy or sell a home. I am NOT interested in Selling 100 or 200 homes a year because I would not be able to give each family the time, attention and energy they deserve....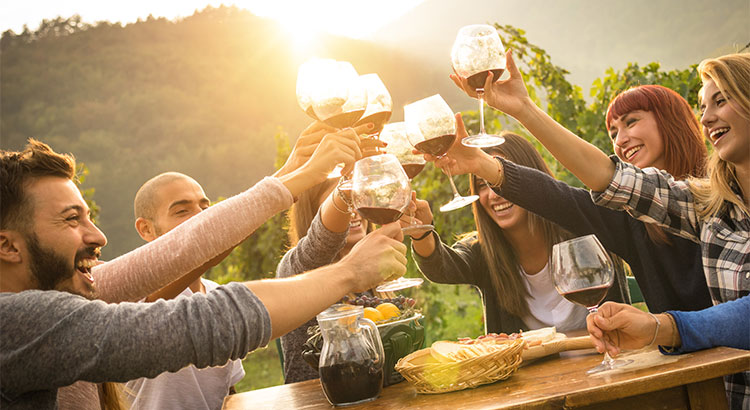 When it comes to talking about millennials, there are many stereotypes out there that have influenced the way the public feels about the generation. Whether it's the assumption that millennials are irresponsible with money and would rather buy avocado toast than save for a down payment, or that millennials jump from job to job, the majority of these stereotypes paint the generation in a negative light.
A new study by Bank of America entitled Better Money Habits Millennial Report recently came to the defense of the generation when it reported that:
"Millennials deserve more credit – both from themselves and from others – for their mindfulness when it comes to money and their lives."
Here are some key takeaways from the study proving that millennials deserve more credit for what they are already doing:
63% are saving – (47% have $15,000 or more in savings)
54% are budgeting – (73% who have a budget stick to it every month)
57% have a savings goal – (67% who have a goal stick to it every month)
46% have asked for a raise in the past 2 years – (80% who asked for a raise got one)
59% feel financially secure – (16% have $100,000 or more in savings)
Many have wondered if millennials even want to own their own homes or if they would choose to rent instead. Well, not only do they want to own their own homes, but many already do and are looking to trade up! A recent study by realtor.com shows that 49% of Americans who plan to sell their home in the next 12 months are millennials!
Danielle Hale, realtor.com's Chief Economist, gave some insight into why millennials are looking to sell,
"The housing shortage forced many first-time homebuyers to consider smaller homes and condos as a way to literally get their foot in the door. Our survey data reveals that we may see more of these homes hitting the market in the next year."
Bottom Line
Not every millennial fits into the stereotypes that are so prominent in our society. Those who have risen above the stereotype are ready and willing to buy a home of their own, and many others already have!
The information contained, and the opinions expressed, in this article are not intended to be construed as investment advice. Keeping Current Matters, Inc. does not guarantee or warrant the accuracy or completeness of the information or opinions contained herein. Nothing herein should be construed as investment advice. You should always conduct your own research and due diligence and obtain professional advice before making any investment decision. Keeping Current Matters, Inc. will not be liable for any loss or damage caused by your reliance on the information or opinions contained herein.