Longmont Colorado Homes and Neighborhoods - Single Family Home Subdivisions
COhomefinder allows you to browse or map all the neighborhoods in Longmont. Some of the top Longmont neighborhoods include Spring Valley, Somerset Meadows, Idaho Creek, Old Town, Renaissance, Sundance, Fox Meadows, and Stoney Ridge . See all the Longmont neighborhoods below and browse, map or sign up for email alerts for any Longmont neighborhood.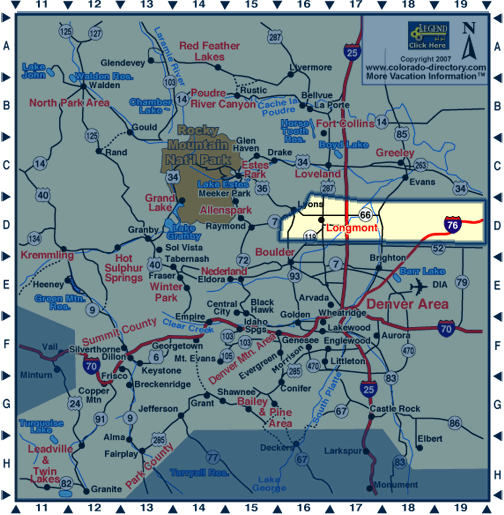 Browse Longmont Real Estate For Sale
Browse through Longmont MLS listings to find your dream home. We have more ways to browse property listings than any other real estate website. It's the easiest way to search Longmont real estate listings and there is no registration required!
Colorado HomeFinder has the best Longmont MLS search tools and the best Longmont REALTORS to help you find the Longmont home of your dreams.
Browse and Map Longmont Real Estate Listings
Longmont Property Listings


New Homes in Longmont

Longmont Colorado Property Listings by Location, Schools and Age
Longmont Colorado Virtual Tours, Homes by Style, Homes by MLS and Property Values
Top Longmont Subdivisions, Neighborhoods and Condominiums
Subdivision
Number
Listings
Median
Price
Minimum
Price
Maximum
Price
Blue Vista
33
$169,000
$121,000
$304,900
Spring Valley
32
$334,000
$245,000
$730,000
Somerset Meadows
27
$875,000
$300,000
$1,390,000
Prospect New Town
24
$394,000
$115,000
$949,000
Portico
22
$356,250
$250,000
$2,400,000
Old Town
22
$256,750
$0
$625,000
Meadowview
20
$192,450
$139,900
$399,500
Pelican Shores South
18
$275,000
$270,000
$1,295,000
See all Longmont Subdivisions, Neighborhoods and Condominiums
Top Longmont Neighborhoods - Single Family Home Subdivisions
Subdivision
Number
Listings
Median
Price
Minimum
Price
Maximum
Price
Spring Valley
32
$334,000
$245,000
$730,000
Somerset Meadows
22
$985,000
$675,000
$1,390,000
Idaho Creek
16
$178,950
$140,000
$193,000
Old Town
15
$288,500
$64,900
$435,000
Renaissance
14
$356,900
$277,500
$949,500
Sundance
13
$649,888
$575,000
$875,000
Fox Meadows
11
$379,000
$254,900
$519,700
Stoney Ridge
11
$294,000
$118,000
$429,950
See all Longmont Neighborhoods - Single Family Home Subdivisions
Top Longmont Condos, Townhouses and Lofts by Complex
Subdivision
Number
Listings
Median
Price
Minimum
Price
Maximum
Price
Blue Vista
28
$157,500
$121,000
$234,900
Sonoma Village At Ute Creek
16
$219,900
$138,600
$239,900
Meadowview
13
$182,500
$139,900
$214,900
Prospect New Town
12
$394,000
$142,000
$949,000
Clover Basin Gateway
9
$325,000
$147,000
$532,000
Prospect
7
$299,000
$259,900
$469,000
Hover
6
$319,250
$156,750
$380,000
Sonoma Village
5
$206,000
$166,763
$224,900
See all Longmont Condos, Townhouses and Lofts by Complex
Top Longmont Land and Building Lots by Neighborhood
Subdivision
Number
Listings
Median
Price
Minimum
Price
Maximum
Price
Pelican Shores South
17
$275,000
$270,000
$285,000
Portico
12
$298,750
$250,000
$356,250
Vista Commercial Center
10
$277,759
$239,900
$388,000
Vista Comm Ctr Filing Ii
10
$292,045
$275,943
$383,650
Lookout Estates
9
$330,000
$250,000
$2,510,000
Monte Cielo
8
$417,500
$289,900
$450,000
Lake Mcintosh Farm
7
$178,000
$148,000
$450,000
Lyons 66 Pacific Commerce Park
7
$445,257
$332,192
$546,790
See all Longmont Land and Building Lots by Neighborhood
Top Longmont Zip Codes
Zip Code
Number
Listings
Median
Price
Minimum
Price
Maximum
Price
80501
1014
$224,425
$0
$16,008,300
80503
488
$450,000
$1,600
$7,995,000
80504
351
$379,900
$0
$13,920,000
See all Longmont Zip Codes
Top Longmont Zip Plus 4 Codes
Zip Plus Four Code
Number
Listings
Median
Price
Minimum
Price
Maximum
Price
80503-7731
15
$315,000
$147,000
$532,000
80503-9396
12
$1,499,500
$318,750
$2,100,000
80503-3920
11
$325,000
$300,000
$1,250,000
80504-5261
9
$270,000
$270,000
$275,000
80504-5258
9
$280,000
$275,000
$1,295,000
80501-9171
9
$635,000
$180,000
$800,000
80503-9405
8
$315,625
$250,000
$356,250
80501-9538
8
$205,000
$172,900
$217,000
See all Longmont Zip Plus 4 Codes
Top Longmont Elementary Schools
Elementary School
Number
Listings
Median
Price
Minimum
Price
Maximum
Price
Eagle Crest elementary school
218
$498,250
$139,900
$7,995,000
Burlington elementary school
152
$227,250
$30,000
$2,050,000
Alpine elementary school
131
$279,900
$118,000
$12,696,800
Fall River elementary school
118
$312,148
$150,000
$875,000
Mead elementary school
102
$301,900
$65,000
$4,900,000
Rocky Mountain elementary school
100
$259,900
$61,900
$1,197,000
Northridge elementary school
93
$267,500
$99,000
$3,300,000
Central elementary school
85
$280,000
$66,000
$839,000
See all Longmont Elementary Schools
Top Longmont Middle Schools
Middle School
Number
Listings
Median
Price
Minimum
Price
Maximum
Price
Heritage middle school
320
$205,000
$38,000
$1,250,000
Longs Peak middle school
237
$225,000
$77,500
$3,300,000
Sunset Middle middle school
225
$299,000
$30,000
$4,229,600
Westview middle school
200
$294,950
$66,000
$4,900,000
Trail Ridge middle school
188
$297,900
$61,900
$1,197,000
Altona middle school
159
$445,000
$139,900
$5,900,000
Mead middle school
127
$301,900
$65,000
$4,900,000
Sunset middle school
67
$369,900
$134,900
$2,750,000
See all Longmont Middle Schools
Top Longmont High Schools
High School
Number
Listings
Median
Price
Minimum
Price
Maximum
Price
Skyline high school
636
$259,950
$38,000
$12,696,800
Longmont high school
389
$249,000
$66,000
$4,900,000
Niwot high school
288
$325,000
$95,000
$4,229,600
Silver Creek high school
242
$397,250
$30,000
$7,995,000
Frederick high school
62
$286,000
$105,000
$3,650,000
8562 high school
34
$337,000
$171,900
$7,995,000
Centaurus high school
12
$332,500
$250,000
$2,510,000
Berthoud high school
10
$552,000
$239,900
$1,050,900