Jacksonville Fl Real Estate Market Report December 2017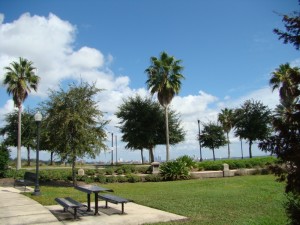 You'll notice the list to sales price dropped in December, which means sellers took about 14% less than what they listed their house for.
Oh and speaking of list price to sale price. That figure can be skewed to make an agent look like they sell their listings closer to the listing price, by using the list price the house was when it went under contract, instead of what the list price was when it was first listed. So if you have price drops and the agent isn't using the original list price, it makes them look real good. That's ridiculous and not showing the true picture. I want you to get the most money you can, so there are times I have went a little above what I recommended, because that's what the seller wanted to try, and if it didn't work out, we reduced. That makes my stats look horrible, but I don't care about that. I care about trying to get my sellers the most money.
Step off the soapbox now....I can not believe there were less than 3k homes on the market in Jacksonville in December. Almost 40% sold!! That is making certain price points very hard to find and causes them to go quickly. Buyers, you need to be on your toes and have your financing together to win out over others.
You might be wondering if these numbers apply to your home, but each neighborhood is different, so if you're thinking of selling and want to know more click: What's my Jacksonville Florida Home Worth?
If you're a buyer and want to see what homes are available in Jacksonville, click the following link: Want to Search for Homes in Jacksonville Florida?
Median Sales Price: Looking at sold homes it means that half the homes that sold were more than 186,000 and the other half were less than 186,000.
Month's Inventory: Based on the number of actives and homes that have sold it would take 3.30 months to sell the active homes, if no other homes came on the market. How to determine what type of market we are experiencing:
Buyers' Market: More than 7 months of Inventory
Balanced Market: From 5-7 months of Inventory
Sellers' Market: Less than 5 months of inventory
Average Days on the Market: This is the average based on the time the house came on the market until is went under contract.
Original List Price to Sales Price: This is the percentage of what the home sold for compared to what it was originally listed for. Not what it was listed for at the time it went under contract.
What's my Jacksonville Florida Home Worth?