THE IMPORTANCE OF WORKING WITH A LOCAL REALTOR....
WHY is it important to work with a LOCAL Realtor?
]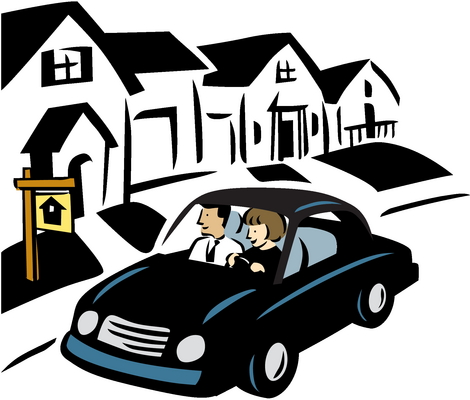 In the past few weeks, waiting and watching our multiple listing service for new homes for sale to come on the market, I have noticed an increase in out of area agents marketing homes within our market area. Three of the new listings that came on the market had incorrect information inputted in the MLS. I actually passed a listing up for one of my Buyers because of wrong information, and it happened to be the one for my client.
Fortunately, because I know the area like the back of my hand, I went back and did the research that brought up the incorrect info. As a LOCAL Realtor, focusing within a certain radius allows me to be an expert in that area. Out of area brokers do not have that expertise - such as market times, values, specific county/city ordinances, neighborhoods, restricted uses, and amenities. A typical radius for a LOCAL market (our area being quite rural) ,is approx 40-60 miles; although, I will say that 60 miles is pushing it for me...
As a LOCAL Realtor, for Mason County, I focus specifically within a certain radius that I am an expert in; working out of my market area -  I do not know enough about areas out of my marke, which could be quite costly to my clients.
The further away something is, the harder it is to maintain that listing for me. Consequently, Buyers will miss seeing your home if it is marketed with incorrect information
Common Mistakes Made by out of area Realtors
Here are just a few of the most common mistakes I have seen:
Brokers placing homes in the wrong Multiple Listing Service area, causing other brokers to not see the listing.... It can't be sold, if it can't be seen!
Wrong information such as the certain restrictions of the property use or neighborhood, or amenities etc.
Wrong Directions to the property. If you can't get there, well......... you know the rest.. :roll:
Fortunately, because of my area expertise as a LOCAL realtor, I can "read between the lines," so to speak, when reviewing listings marketed by out of area brokers.
To sum it all up, I can't say enough, ALL real estate is local. Using a LOCAL Realtor to market your home is extremely important! We are experts in our area. We know the neighborhoods, amenities, and how best to market your home in our specific area.. Not all areas are the same by any means. Especially fair market values! Using a non LOCAL Realtor to market your home could cost you time and money !
As a local area Brokerage, we at Windermere Peninsula Properties, are YOUR LOCAL Realtor AREA EXPERTS! Don't miss out on your opportunity to earn the highest rate of return in the least amount of time on your home sale! Call us - experienced and reputable to the North and South Shores of Hood Canal, Union, Tahuya, Belfair, Allyn, Grapeview, Parts of Shelton, Victor as well as Southern Kitsap County. A seller's market - what are you waiting for?!!! Call for a FREE NO OBLIGATION comparative market analysis!