#TimeToSell #ChrisBJohnsonRealtor #SellersPayZEROCommission #ListYourHomeandPayNoCommission
Your home is probably the biggest asset you own. This is why you should hire a professional to guide you through all your real estate transactions. My goal is to help 24 to 28 families each year either buy or sell a home. I am NOT interested in Selling 100 or 200 homes a year because I would not be able to give each family the time, attention and energy they deserve....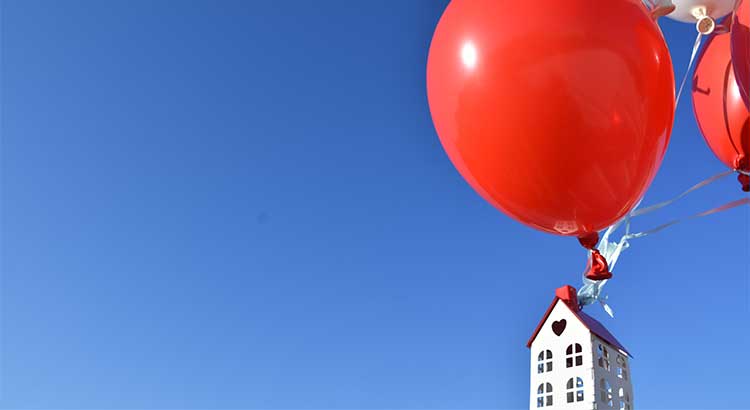 Last week, the National Association of Realtors (NAR) released their most recent Existing Home Sales Report. According to the report:
"The median existing-home price for all housing types in January was $240,500, up 5.8 percent from January 2017 ($227,300). January's price increase marks the 71st straight month of year-over-year gains."
Seventy-one consecutive months of price increases may have some concerned that current home values may be overinflated.
However, at the same time, Zillow issued a press release which revealed:
"If the housing bubble and bust had not happened, and home values had instead appreciated at a steady pace, the median home value would be higher than its current value."
Here are two graphs that help show why home prices are exactly where they should be.
The first graph shows actual median home sales prices from 2000 through 2017.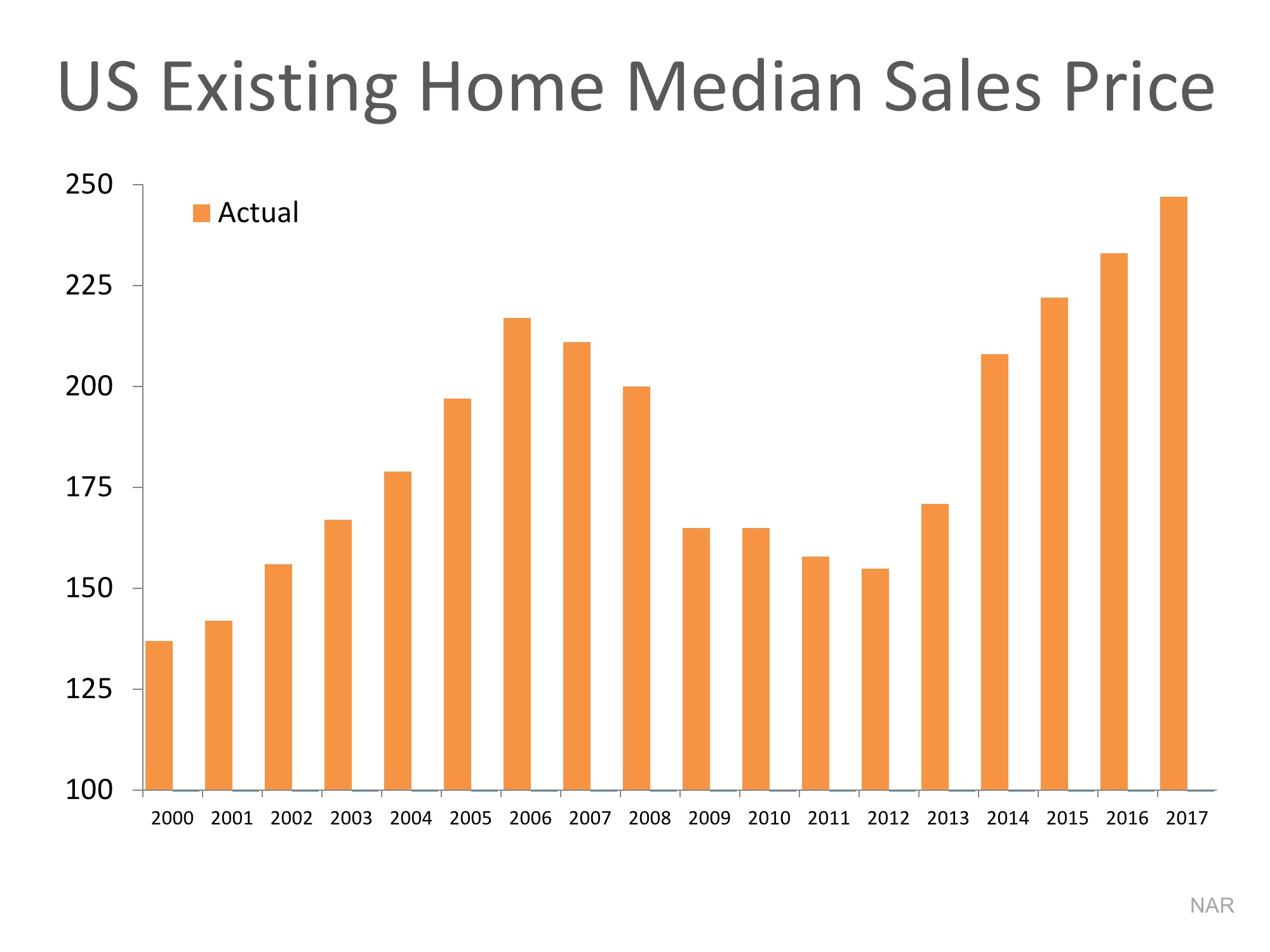 By itself, this graph could heighten concerns as it shows home values rose in the early 2000s, came tumbling down and are now headed up again. It gives the feel of a rollercoaster ride that is about to take another turn downward.
However, if we also include where prices would naturally be, had there not been a boom & bust, we see a different story.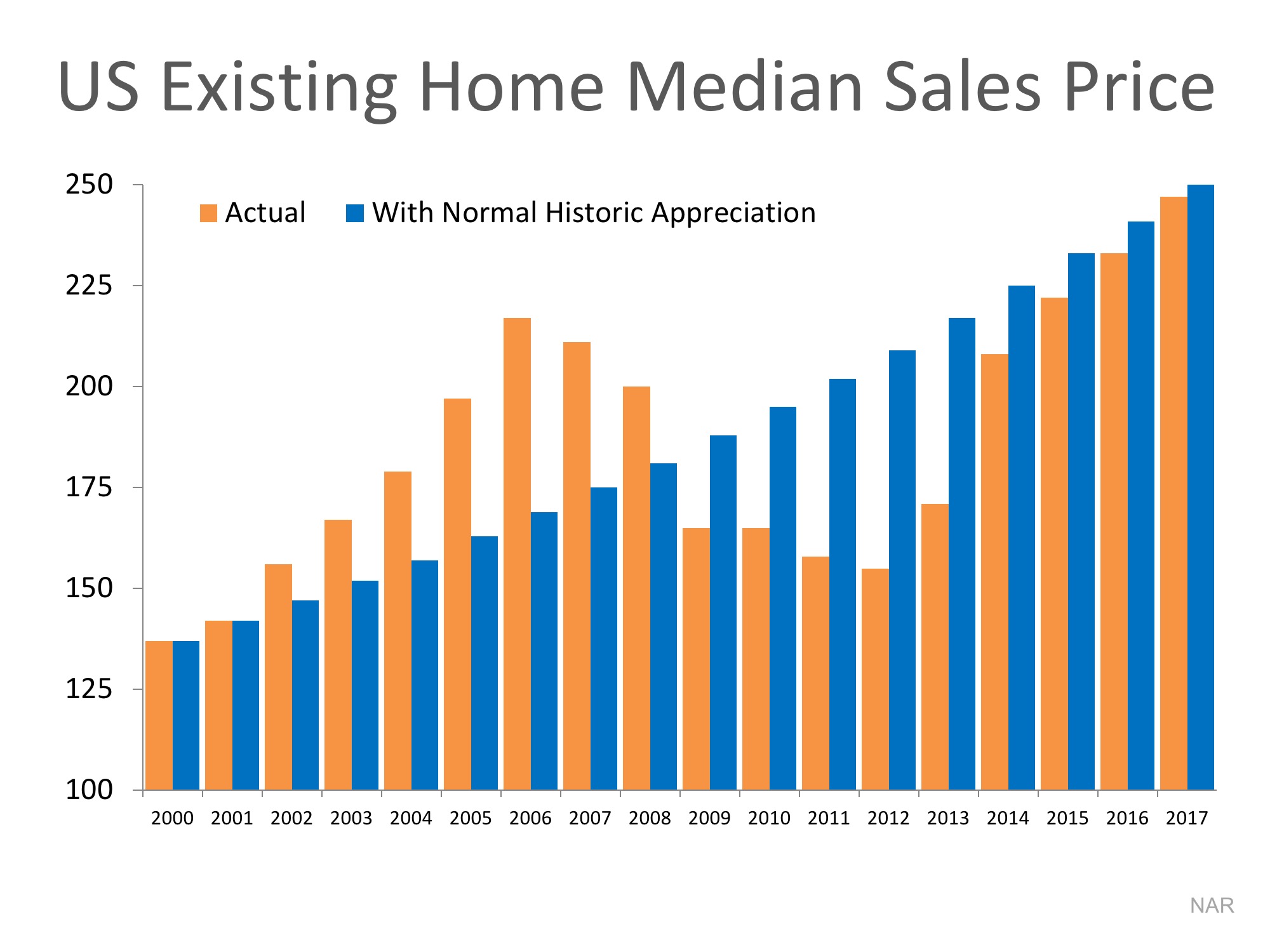 The blue bars on this graph represent were prices would be if they had increased by the normal annual appreciation rate (3.6%). By adding 3.6% to the actual 2000 price and repeating that for each subsequent year, we can see that prices were overvalued during the boom, undervalued during the bust, and a little bit LOWER than where they should be right now.
Bottom Line
Based on historic appreciation levels, we should be very comfortable that current home values are not overinflated.
The information contained, and the opinions expressed, in this article are not intended to be construed as investment advice. Keeping Current Matters, Inc. does not guarantee or warrant the accuracy or completeness of the information or opinions contained herein. Nothing herein should be construed as investment advice. You should always conduct your own research and due diligence and obtain professional advice before making any investment decision. Keeping Current Matters, Inc. will not be liable for any loss or damage caused by your reliance on the information or opinions contained herein.