Experience Maui
The thought of moving to Maui has a certain illusion that draws you to think of living in the islands. Living the island dream, trading in the old life of driving on crowded freeways, living in suburbia, or maybe just to get away from the cold winter months.  These are all great reasons to want a lifestyle change in Maui. Many people dream of living the life with morning walks on the beach, and Hawaiian sunsets, or maybe a part-time winter home or condo. Sure why not, it has been my dream and reality.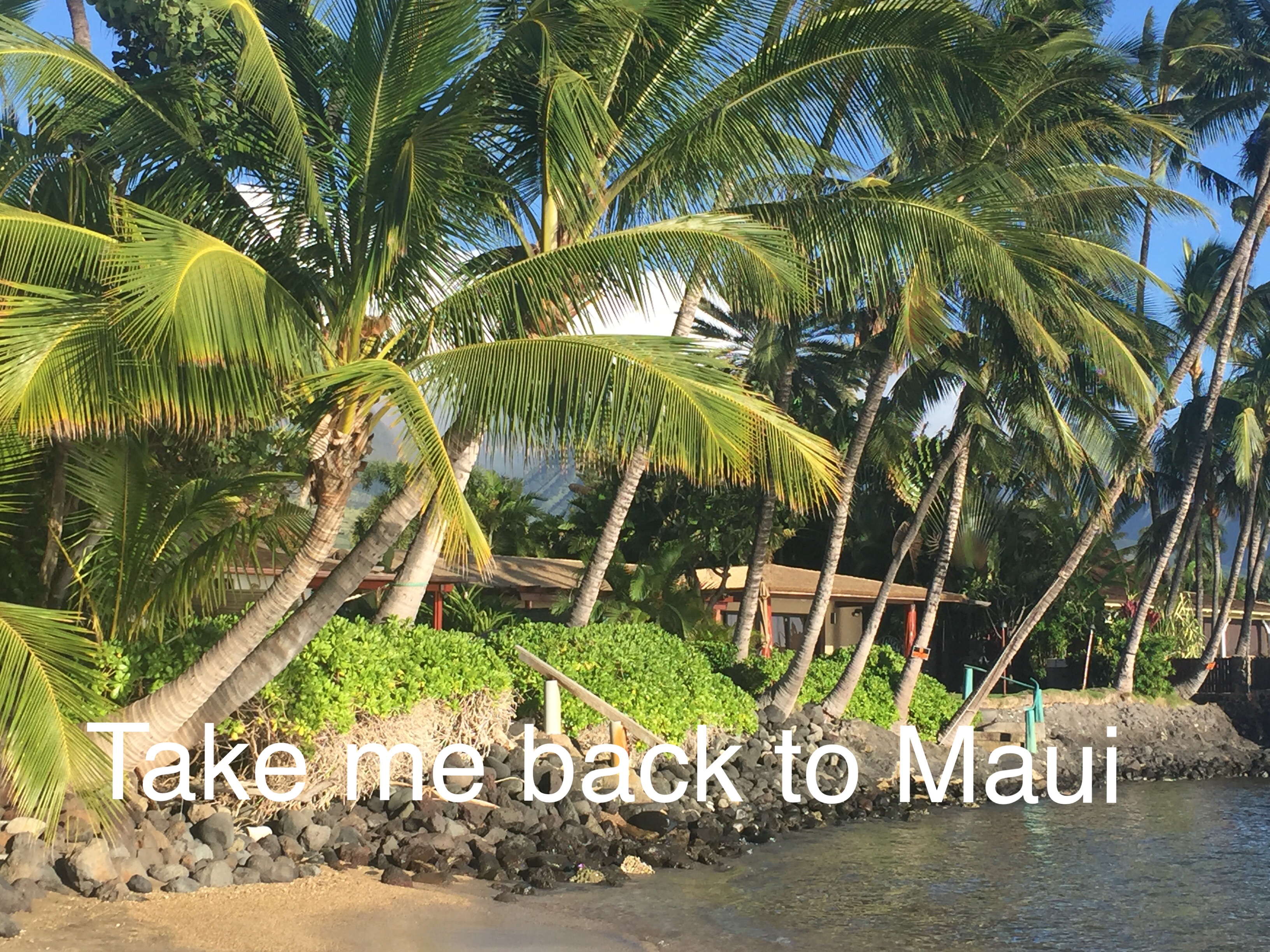 Moving to Maui
There are many reasons people on a regular basis decide to sell their home that they have lived in for many years and say yes to paradise, and move to Maui.  Not a bad idea, so you're going to take the plunge and go for the lifestyle change and escape to paradise.  I have sold countless homes and condos to many clients that have found this to be a remarkable experience.  Maui is a very welcoming island, but you should do your homework to make sure Maui is a good fit for you.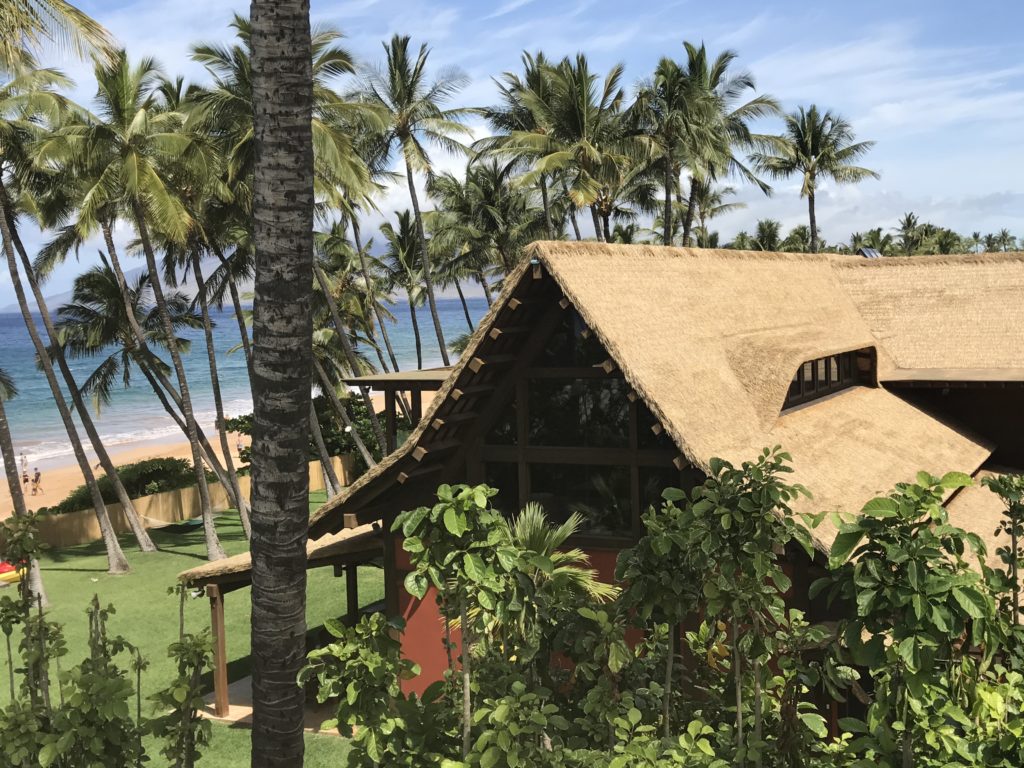 Maui Luxury Homes 
View oceanfront real estate in Maui
So I want to share with you some of my thoughts on what you should consider if you're thinking about making a move to Maui.
Selecting the right community in Maui is important. What are your goals? to find schools, easy access to work, or living within walking distance to Maui beaches. Before you decide to buy real estate on Maui, you might want to get a feel for the different communities like Wailea, Kihei, Lahaina or Upcountry Maui. Maui has a diverse geography from the desert, to lush tropical areas like Haiku and Hana. Different parts of the island are greatly affected by the weather. For example, if you don't like wind and rain Waiehu and Haiku might not be your cup of tea, then again like myself, I love living in the tropical side of the island. The leeward side of the island, places like Kula, Lahaina, and Wailea offer less rain and wind so you need to do your homework. Do you want to live in a gated neighborhood in Wailea, or Kaanapali. Wailuku offers some neighborhoods close to town and hospitals.  Then again you might want some land with acreage, Upcountry Kula has a lot of open space to build your dream home. Just maybe you love the beach, surfing, and windsurfing at Hookipa Beach Park.  Maui's Northshore community in Spreckelsville, Paia, and Haiku area have that laid-back beach town, North-Shore thing going on.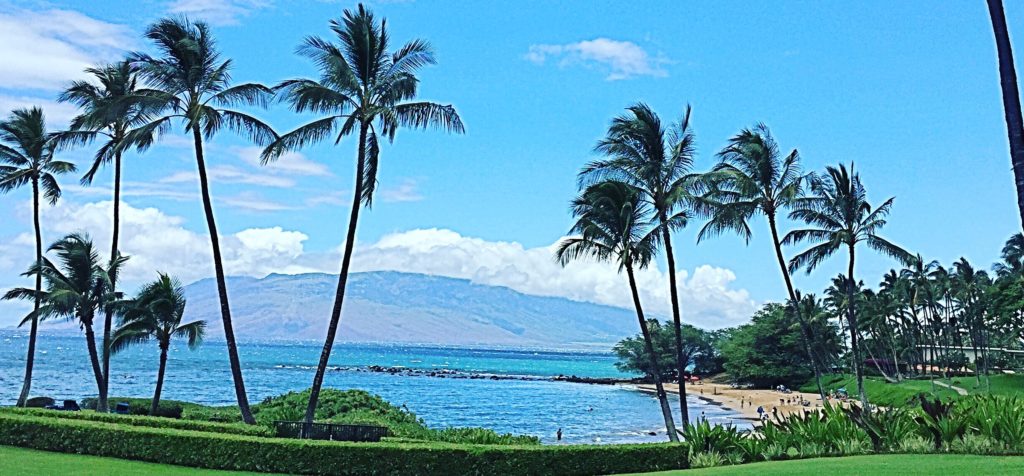 Wailea Luxury Properties  
View oceanfront homes in Wailea Makena
Another thing to consider before moving to Maui is the cost of living. One thing that I enjoy is when I am traveling to other destinations prices don't affect me after living on Maui. So do your homework, prices are a lot higher here on Maui than many places in the mainland. There are some great options for shopping, we do have Costco and Target that offer close to mainland prices. You also develop a keen eye on sale prices at many of the local stores. I make an effort to gas up my car at Costco which is a big saving. All in all that's the price of paradise, it's a trade-off, great lifestyle, but a little bit higher prices. In Hawaii, we buy fewer clothes, no heating cost, and we live in one of the best places in the world. We also have some great health food stores, like Whole Foods, Down To Earth and Mana Food in Paia Maui.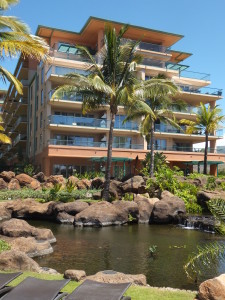 Honua Kai Resort and Spa Condos 
Unless you're buying a home or condo before your arrival, the rental market can be challenging. You might consider renting a VRBO when you first arrive on Maui or check on Craigslist to rent a home. Renting also gives you time to get a feel for the island. Maybe plan a Maui vacation real estate trip to get a feel for the island, talk to the locals, chat it up with a local real estate experts.  Visit the property tax office and call your local homeowner's insurance company they are a great resource.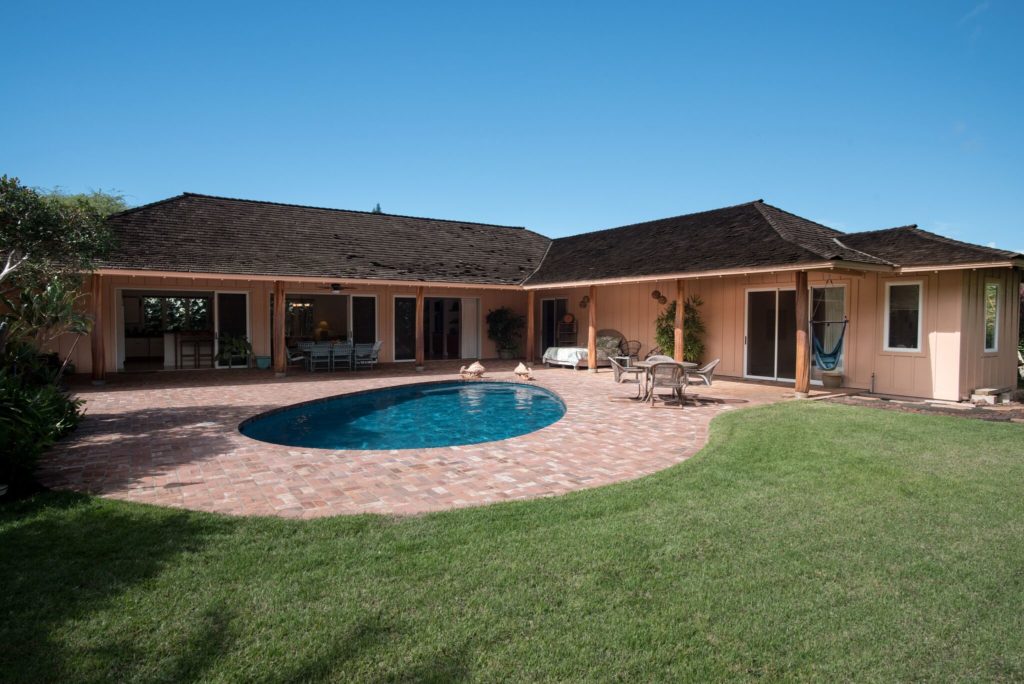 Homes in Maui Meadows  
Luxury Homes in Wailea and Maui Meadows
That brings us to shipping your lifelong goods to Maui, well I suggest keep it light. Check out our local shipping companies, the main ocean shipping companies are Matson and Young Brothers.  You can rent 20 ft containers to load up whatever you decide to pack to Maui.  Shipping your car can be a good idea, it's pretty reasonable to ship a vehicle to Maui. I usually go to Oahu to buy my cars, then ship them over on Youngbrothers. Before you ship all your goods, make sure you check on Craigslist, and a few local furniture stores to get a feel for whats available on the island. Craigslist is a great resource for garage sales items with people leaving the island.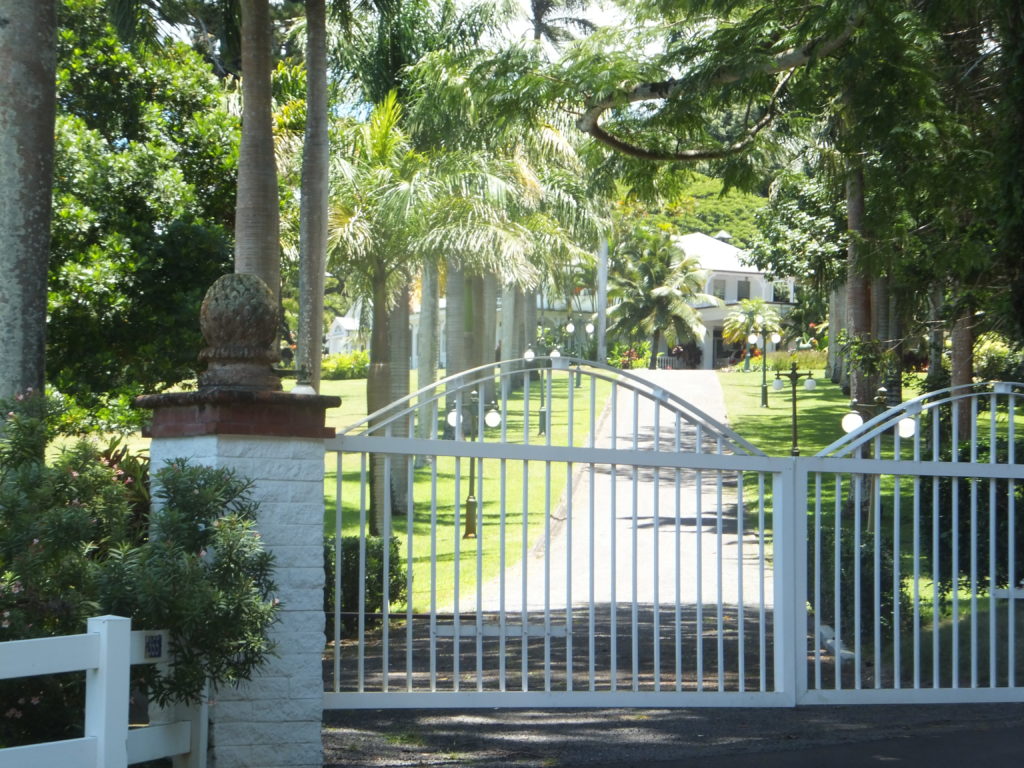 Haiku Homes Maui 
 View Homes in Haiku Maui 
5.  If you're entertaining to bring your pets to Maui, you should check with a local veterinarian and discuss what is the requirements, do I have to get my pet vaccinated? It can take up to 6 months to prepare for your pet's arrival to Maui.  My daughter just brought her service dog back to Maui, so do your homework.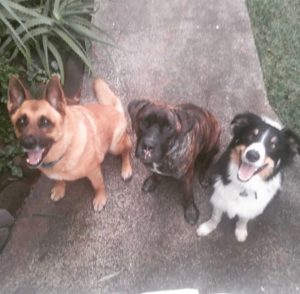 Moving to Maui
Okay, you have been checking all the above items off on your research list. Next your thinking about buying real estate on Maui?  There is a good chance you will be needing to get a home loan and get pre-qualified.  There are many excellent local lenders. I recommend using a local lender, they are familiar with zoning on Maui, terms like Ag-land, or hotel zoning that can create a red flag for lenders on the mainland. You should shop around for the best rates, a local Broker usually has many options to fit your needs.  There are a number of local banks like Bank of Hawaii, First Hawaiian Bank, and American Saving that offer a variety of loan programs.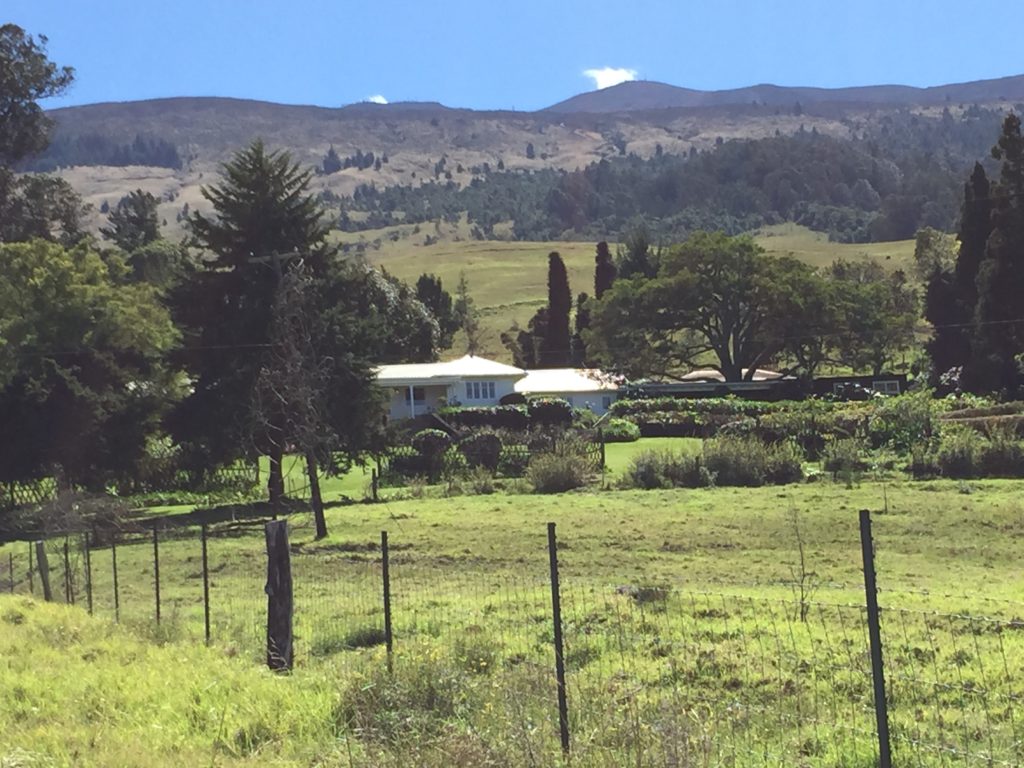 Kula Maui  
View Homes in Kula Maui For Sale
Now you're ready to start your search for a home or condo on Maui. I would suggest finding a Realtor on Maui that knows his way around the block. Find a Realtor that understands that local market and trends, and can educate the buyer about local communities.  A good Realtor will ask you questions and listen to the buyer's needs so he or she can guide them in the process of assessing what exactly are the buyer's needs.  A qualified Maui Realtor can guide you through the process to help you realize your dream of owning real estate on the island of Maui.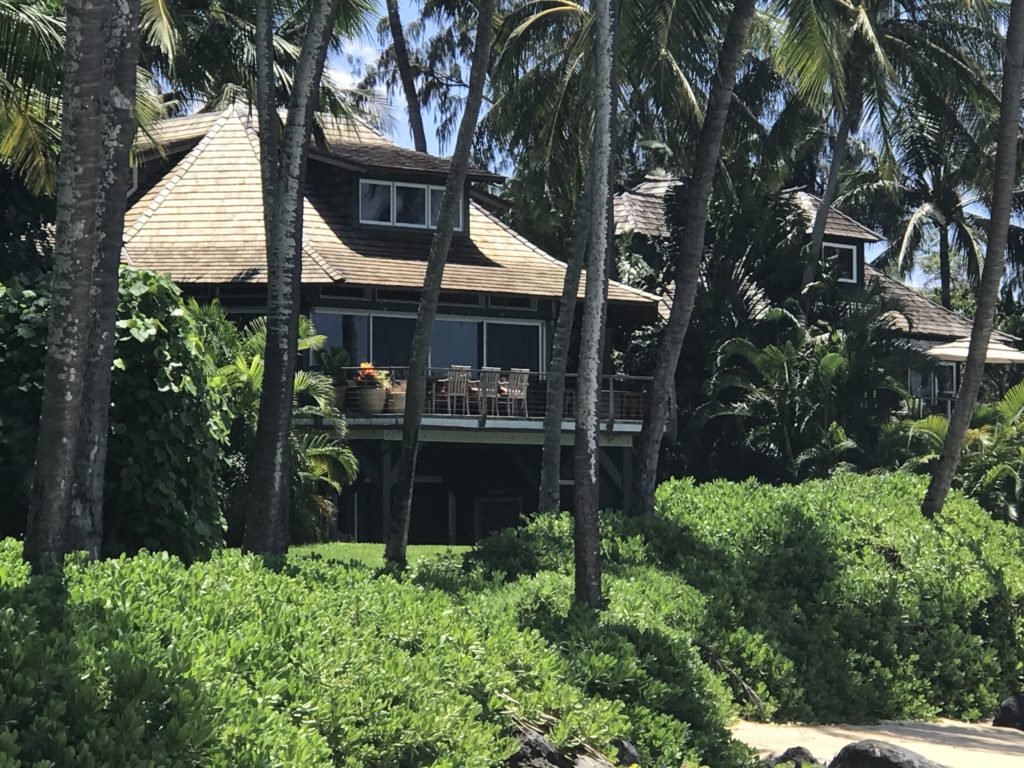 Northshore Homes Maui  Northshore Homes in Spreckelsville, Paia, 
Kuau Maui
There are different ways to buy real estate on Maui, cash is always nice, it can be clean and easy. If you're selling an investment property to defer taxes, then a 1031 exchange might be a good option.  You will want to talk to your tax account, just maybe doing a 1031 exchange is a great way to purchase an investment property.  If you are looking at doing a 1031 exchange, I can recommend an exchange company working through a local escrow company that can make it a smooth smooth transaction and successful closing with you next real estate

purchase.
Homes Condos Kaanapali Maui   

Condos in Kaanapali Maui

    

 Homes in Kaanapali Maui

You also want to have a loan pre-approval in your hands for three reasons. #1 you know the loan amount that you can borrow. #2 to make sure the monthly mortgage payments fits in your budget, and #3 it will make your offer to purchase a Maui property a lot stronger when presenting an offer to the seller.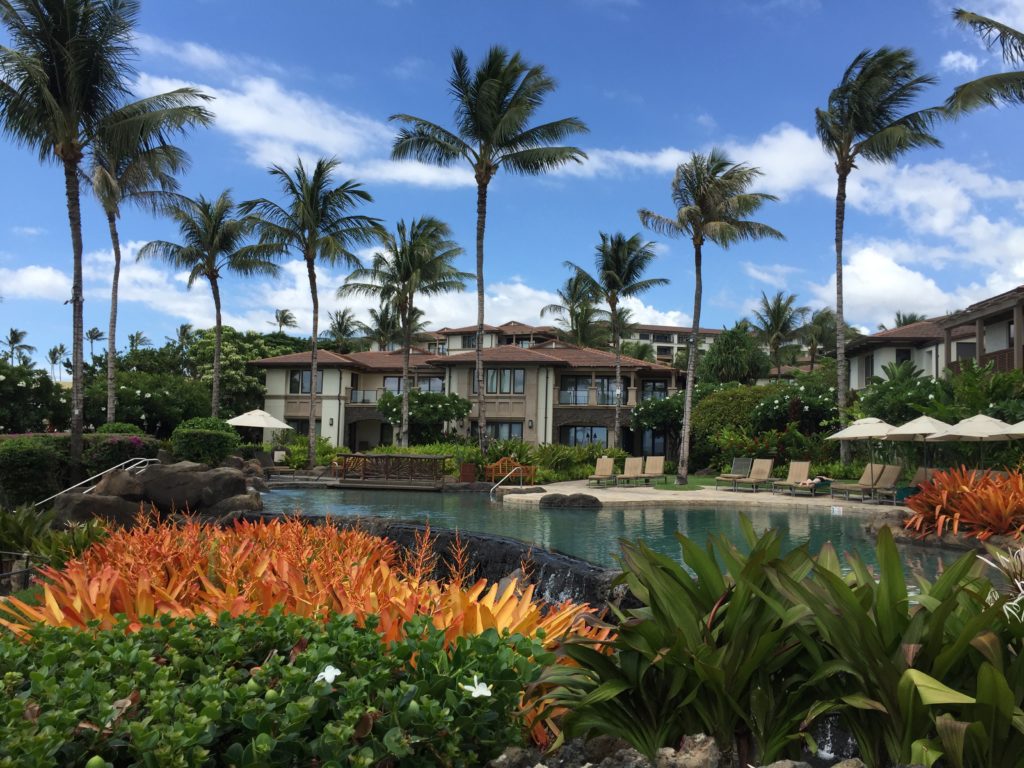 Wailea Oceanfront Condos   
Luxury Condos in Wailea Maui
So you have done your homework, many buyers start their search online before they even talk to a Realtor on Maui.  The next step is to start the search. If you are still living on the mainland you need to start your search online.  That's where a good Realtor work begins.  You need to identify what type of property you're looking for, a home in Kaanapali, or condo in Kihei Maui. Maybe a home on a small lot with a view, or  2-acres estate in Kula so you can enjoy open spaces. Once you figure out what part of the island you want to purchase Maui real estate, then the search begins.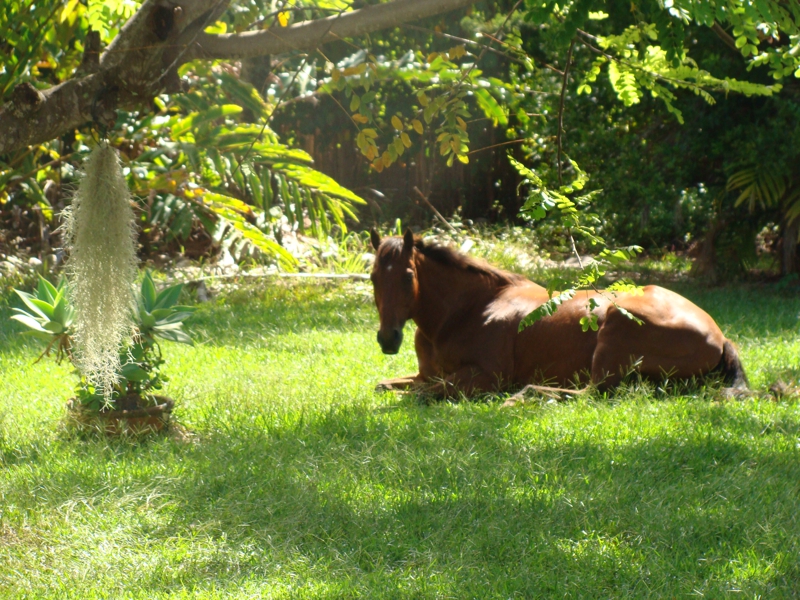 Upcountry Homes Maui    
Homes in Pukalani Maui
If you are looking for investment property, a condominium can generate income and give you use of your investment to visit the island?  Finding the perfect community to suit your needs is important. There are many options from Wailea, Kihei, Lahaina, Kaanapali, Wailuku, Upcountry Maui, to Maui's Northshore to choose from. So you have arrived on Maui, done your homework and you're ready to begin the search on for the perfect Maui property.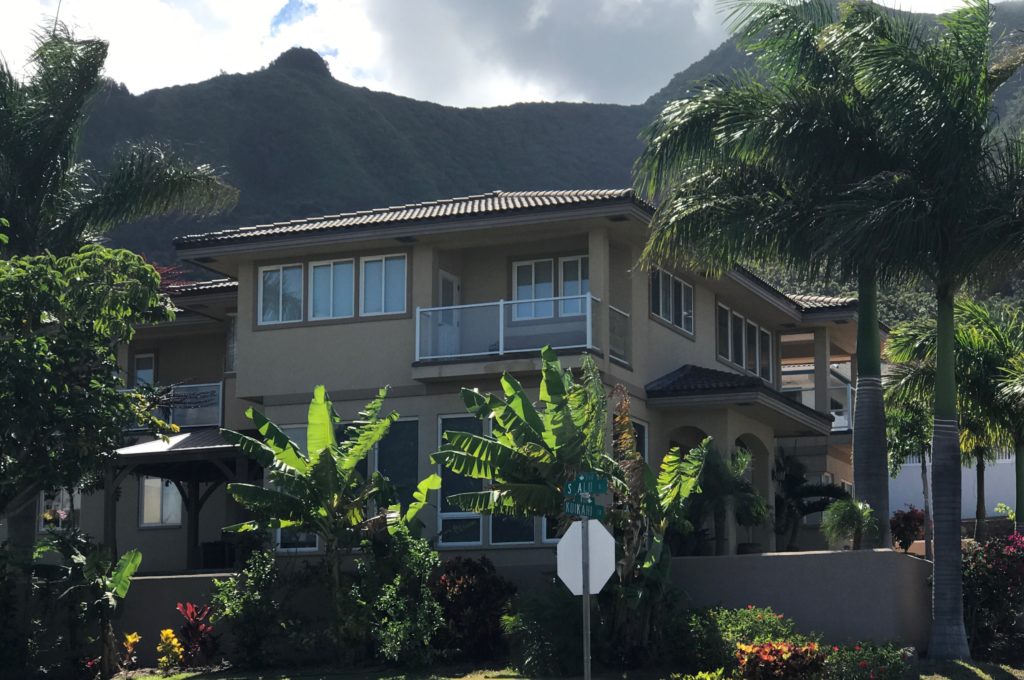 Homes in Wailuku Maui  
View Homes For Sale Wailuku Maui
It's time to jump in the car with your favorite Maui Realtor, and your off to view real estate on your list of potential properties.  Sometimes you get lucky and find the right property right away. If that isn't the case, that's where a patient Realtor can use his local knowledge to check around for properties that they might know of that will be coming on the market, or talk to some of his fellow seasoned Realtors that might have properties that are coming online. Then there is submitting offers, and negotiating with the sellers to come to acceptable terms and condition to move ahead with the purchase of your new property on Maui.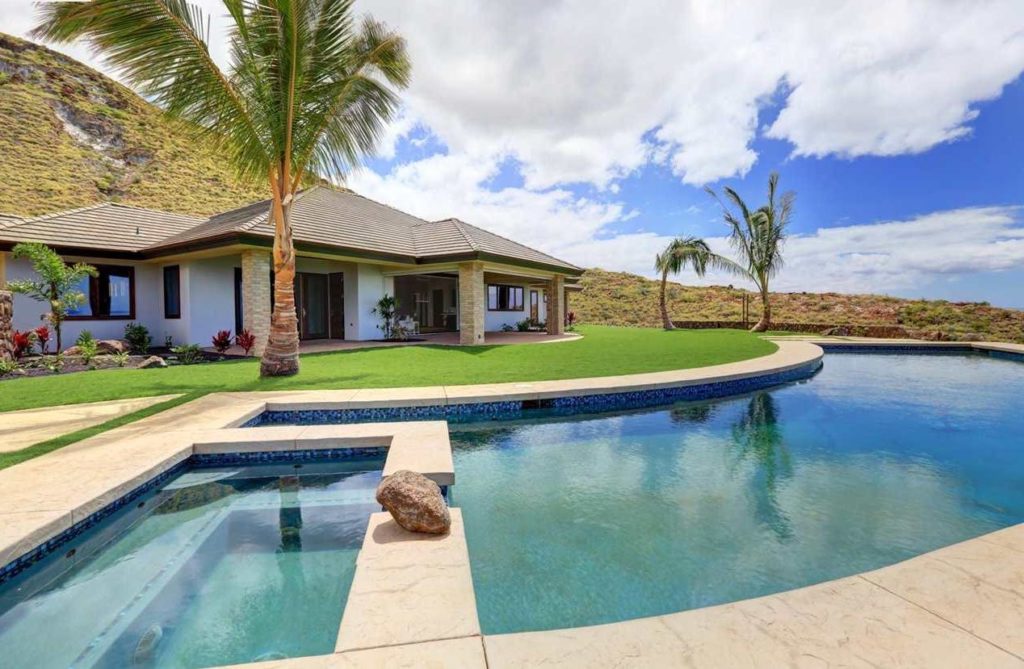 Homes in Launiupoko   
Homes For Sale in Launiupoko Maui
So let's say you found your perfect home, submit an offer and it is accepted.  At this point, we shift gears to start by hiring a qualified home inspector to provide you with a detailed report of the condition of the property.  There are also condo docs to review, termite inspections, and if its land it will need to be surveyed.   You will also receive a property disclosure that will reveal the history of the home.  So it's a Realtor job to guide you through the process of inspecting the property and all pertaining facts associated with the property like checking to see if all permits have been finalized.
Wailea Beach Villas  
View Condos for sale in Wailea Beach Villas
Okay, now we are heading into the closing process.  All the inspection has been completed. Before closing you need to set up your homeowner's insurance policy, schedule turning on your utilities and trash service. Your lender gave you the green light, you have your final loan approval ready to close.  Again this is where a local seasoned Maui Realtor can walk you through the closing process to a smooth closing at the end of escrow.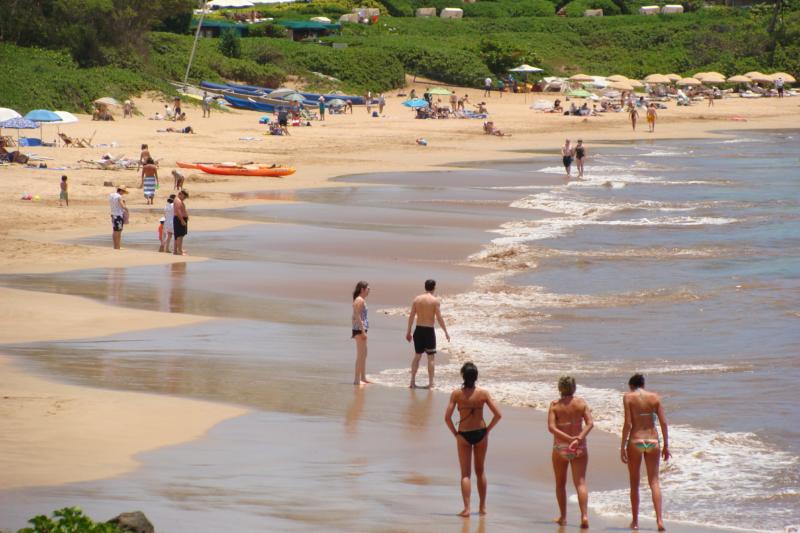 Wailea Beaches
 View Homes in Wailea
So it's a journey from start to finish, starting with doing your homework.  Very important, getting educated about market trends and values.  My job is to make your real estate experience buying a home or condo on Maui as smooth as possible.  I work with Elite Pacific Properties, #1 in luxury home sales in Hawaii.  Elite offers in-house escrow coordinators, as well as marketing support team. Once you commit to working with me, you have 100% of my undivided attention from the beginning of the process of looking for the right property for you, to a successful closing of your new home or condo.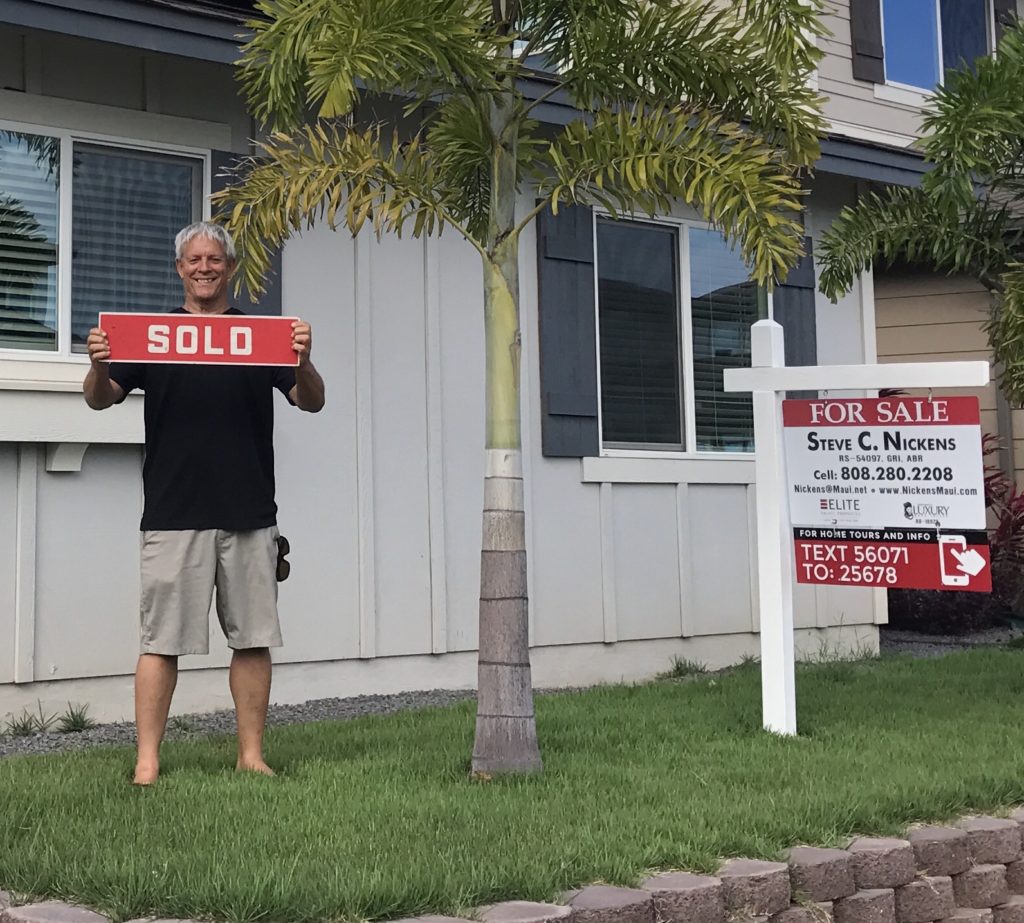 moving to Maui
So if you're looking for a Maui Realtor, I have been selling real estate on Maui for 23 years, calling Maui home for 46 years.  I have worked on some of Wailea' finest developments like Wailea Beach Villas, Hoolei, and Papali Wailea. I have sold real estate from Kaanapali, Kihei, Wailuku, Upcountry Maui to Maui's Northshore in Paia and Spreckelsville Maui. I also have a building background having been a contractor on Maui for 16 years.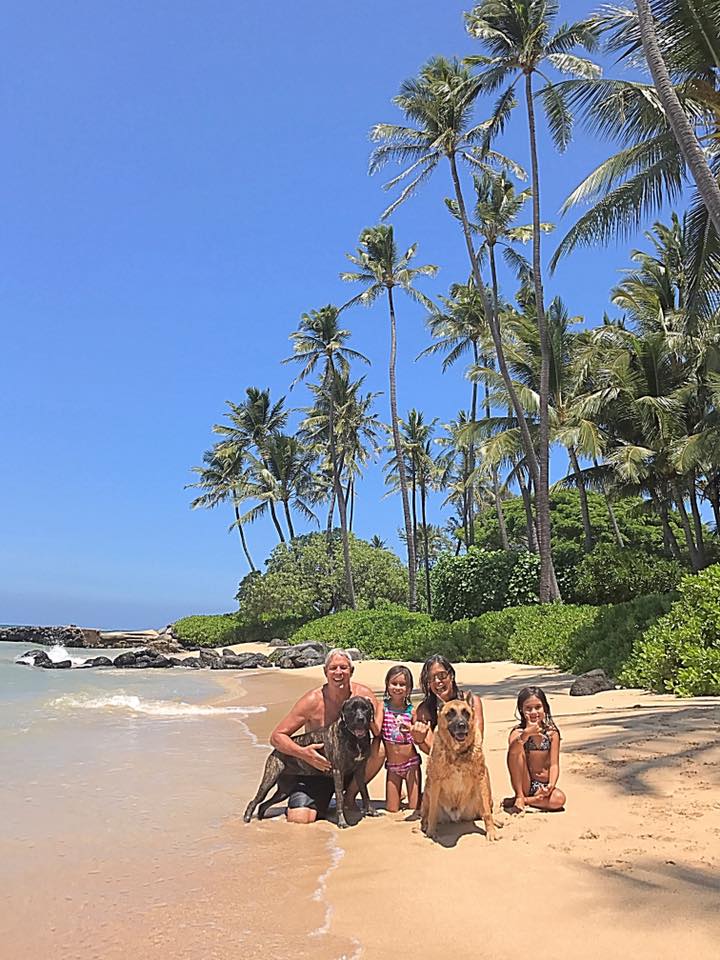 Moving to Maui
So let me know when you're ready to start the process of buying a home or condo on Maui.  I am looking forward to starting the journey with working for you, to help you realize your dreams of owning a home on the island of Maui.