There are two types of homes – one that looks like it's ready to sell, and one that doesn't. If you are ready to list your home, but realize it falls in the category of 'not looking ready to sell'…not to fear! With just a few quick, simple, low-budget changes, you can transform your house into a homebuyer's dream!
The pictures below demonstrate how some simple changes and tweaks can transform a home into a ready-to-sell property.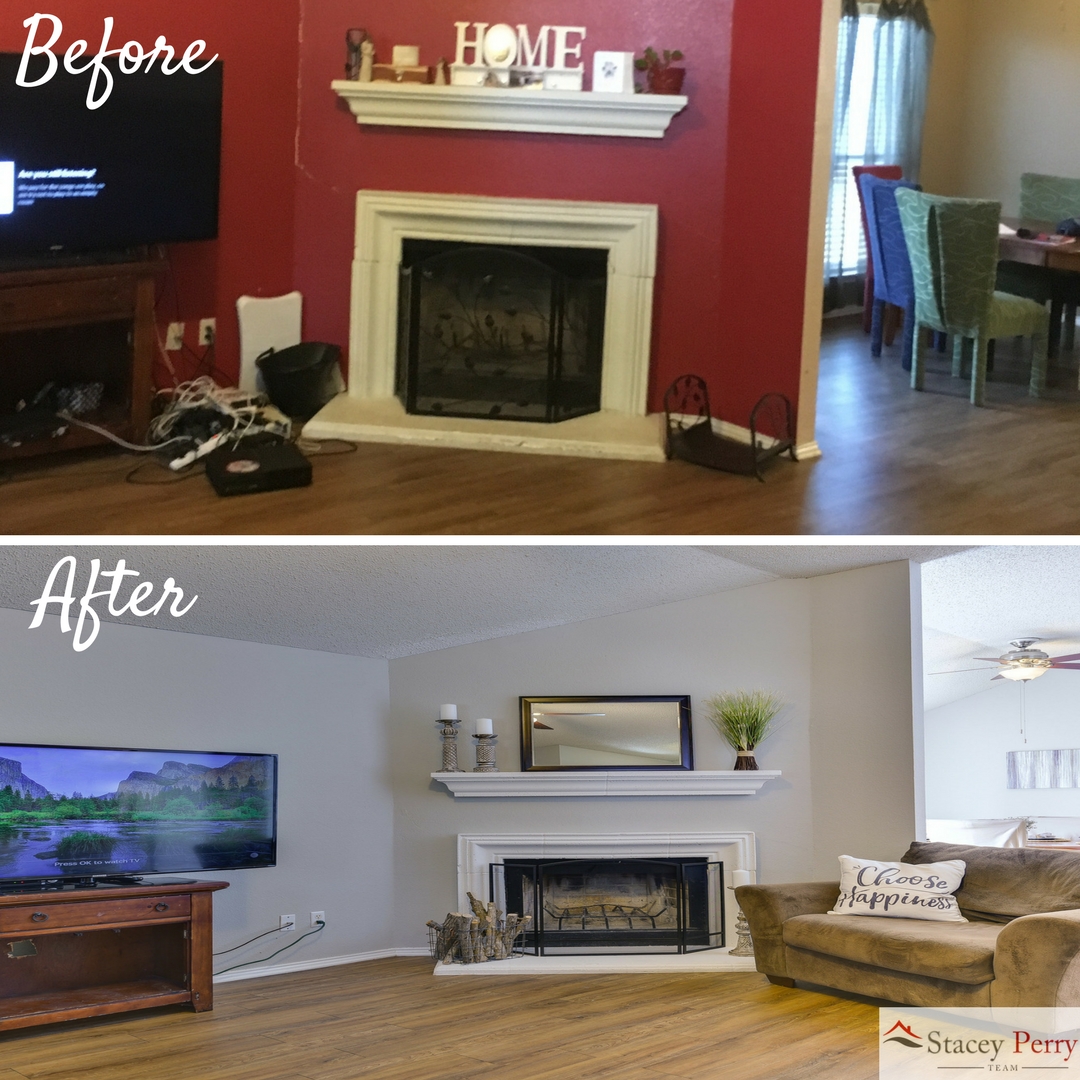 Neutral paint tones, decluttering, and a new seating option make this mantle area feel much more open and bright.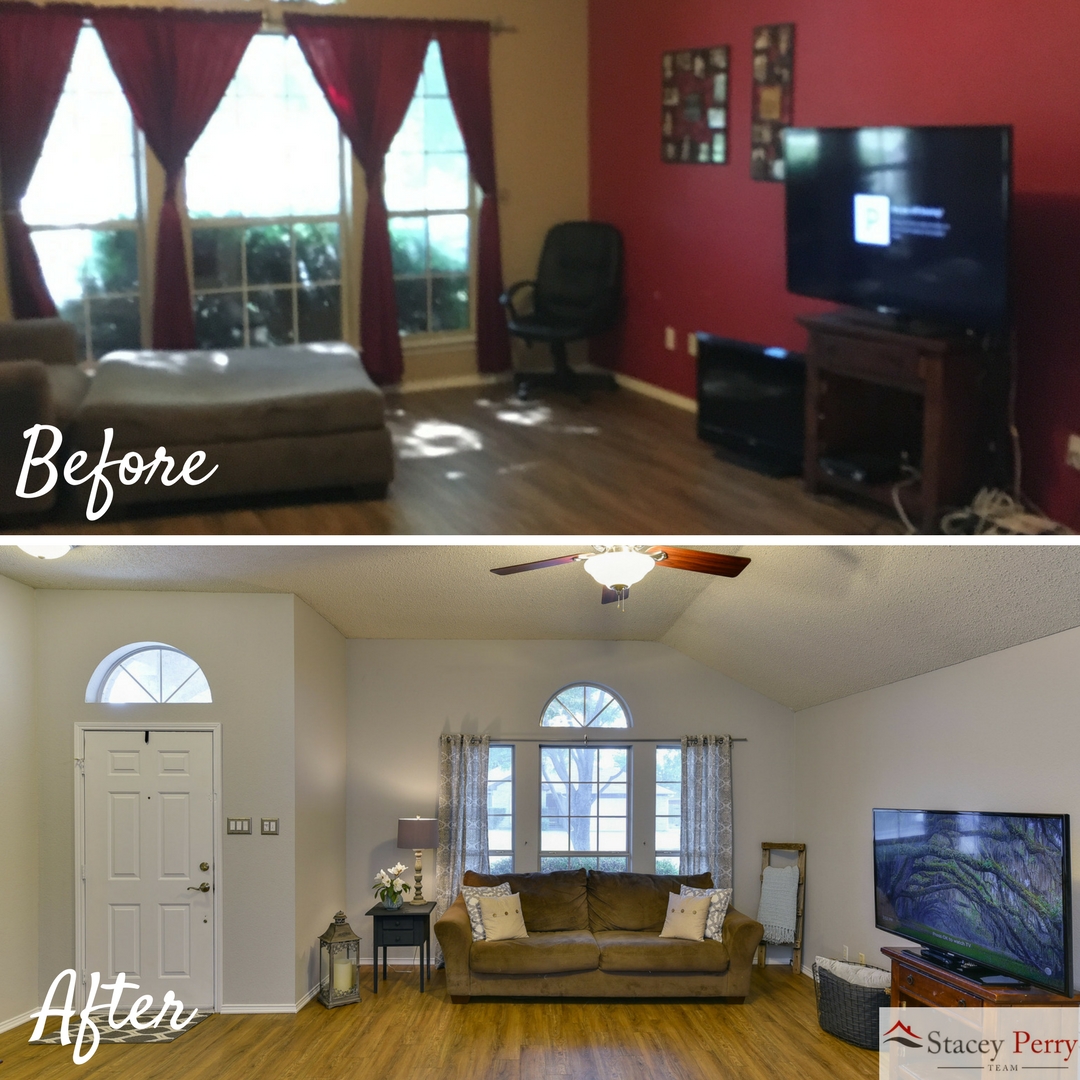 Moving some furniture around can provide your home with a completely different flow and can open up the floor plan.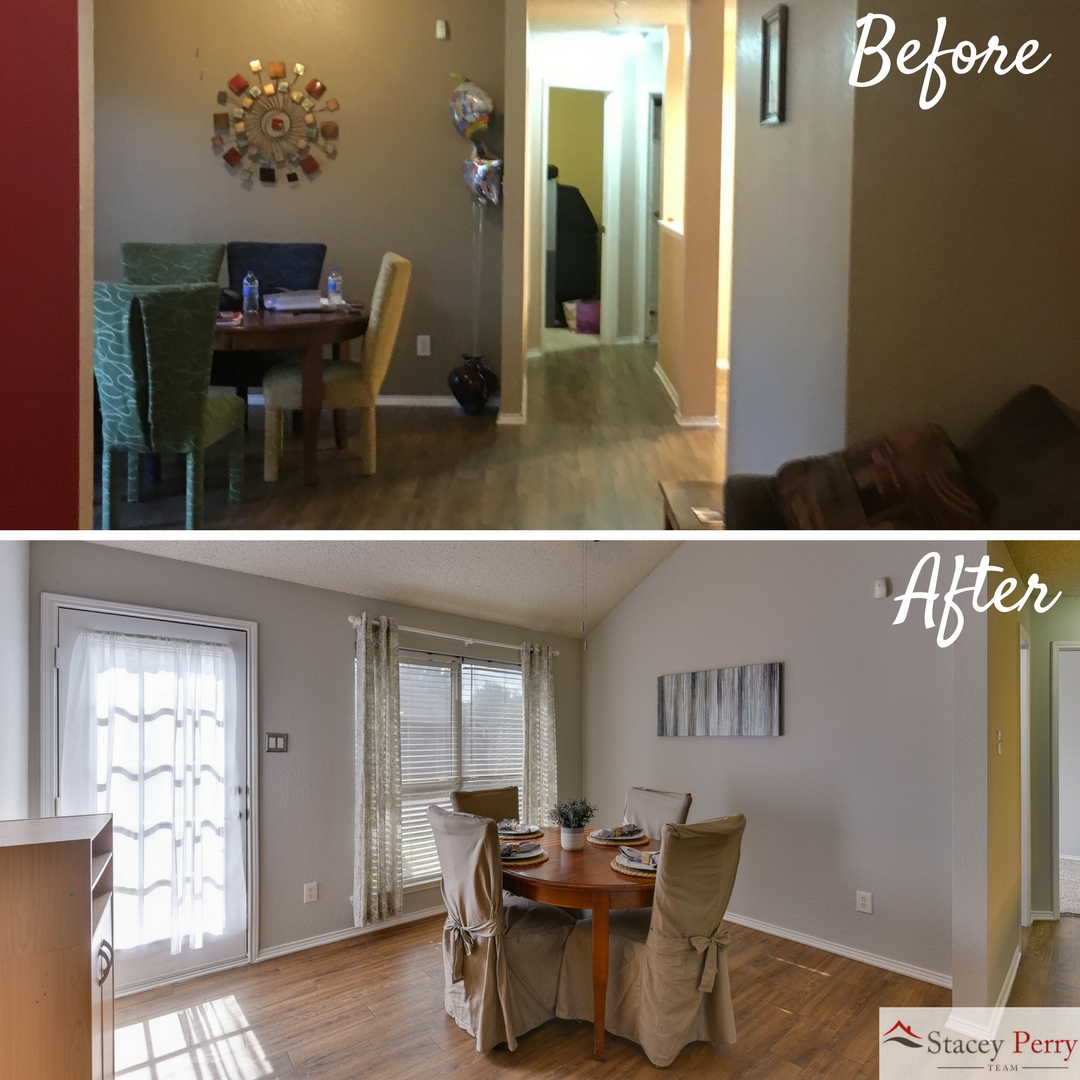 A few simple changes like seat covers and serene artwork give this dining room an instant facelift.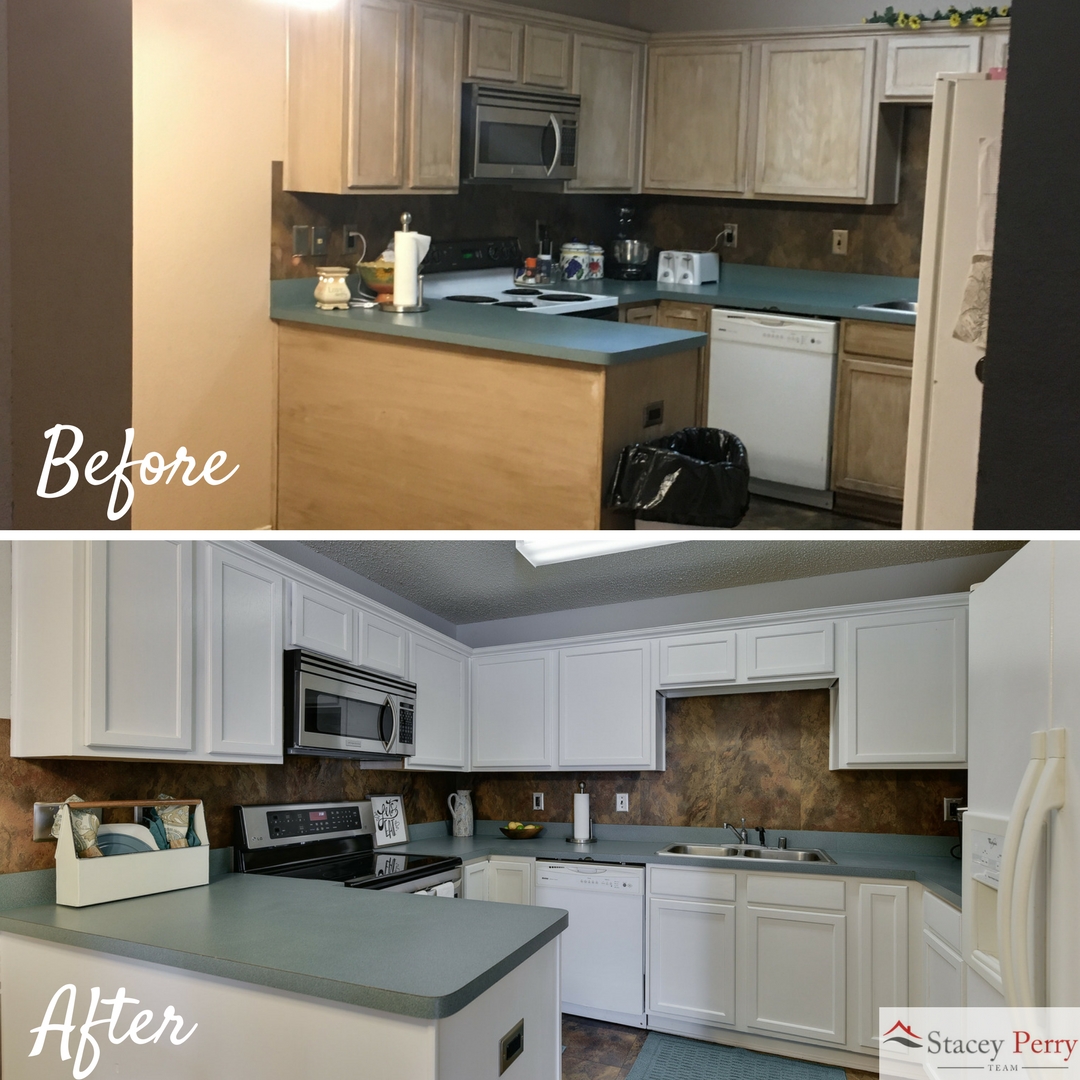 By simply painting the natural wood tone cabinets to white , the kitchen looks and feels more modern, serene and inviting.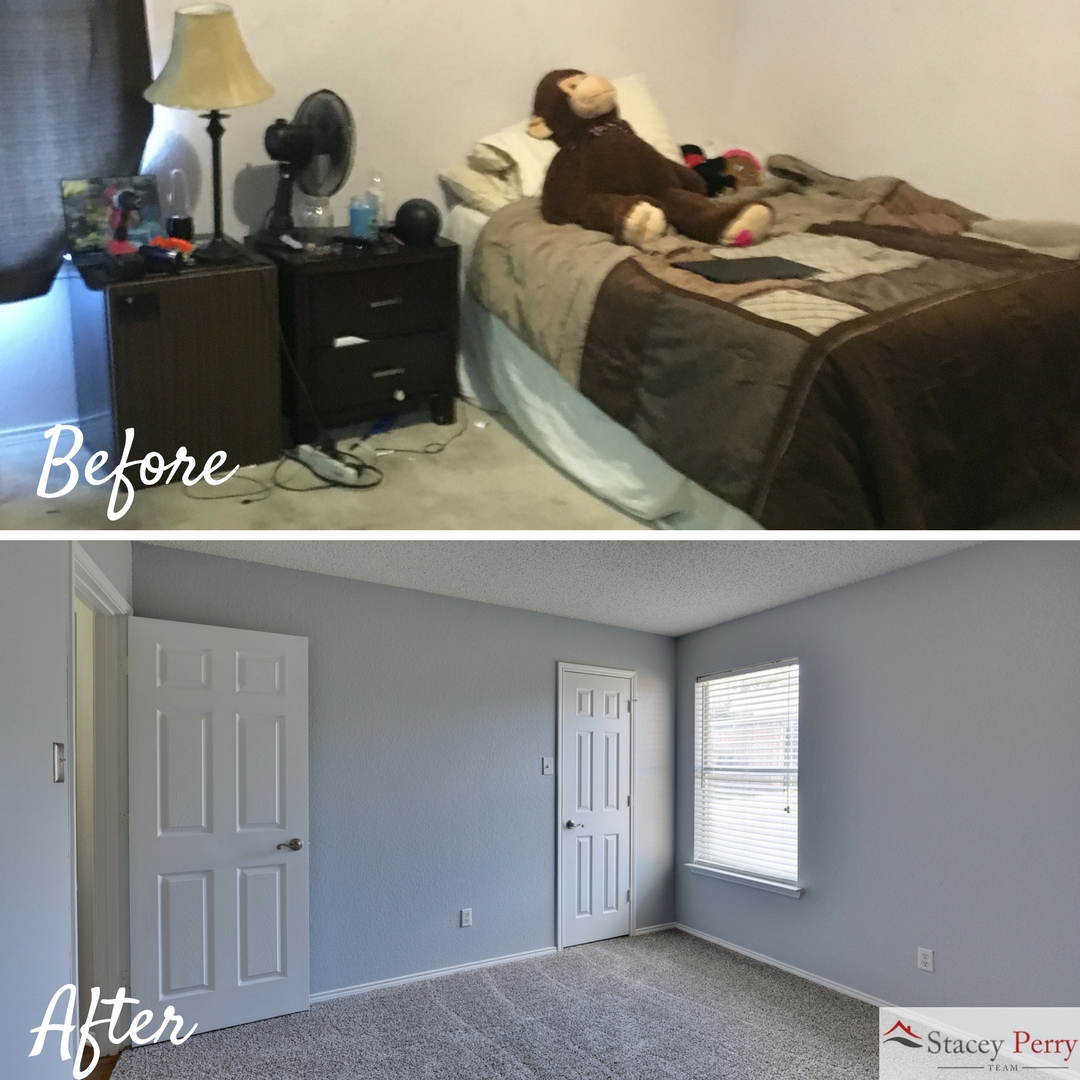 This bedroom just needed a fresh coat of paint and new carpet to give it a new, fresh feel. Sometimes it is better to leave a room as an open canvas rather than fill it with unappealing furniture.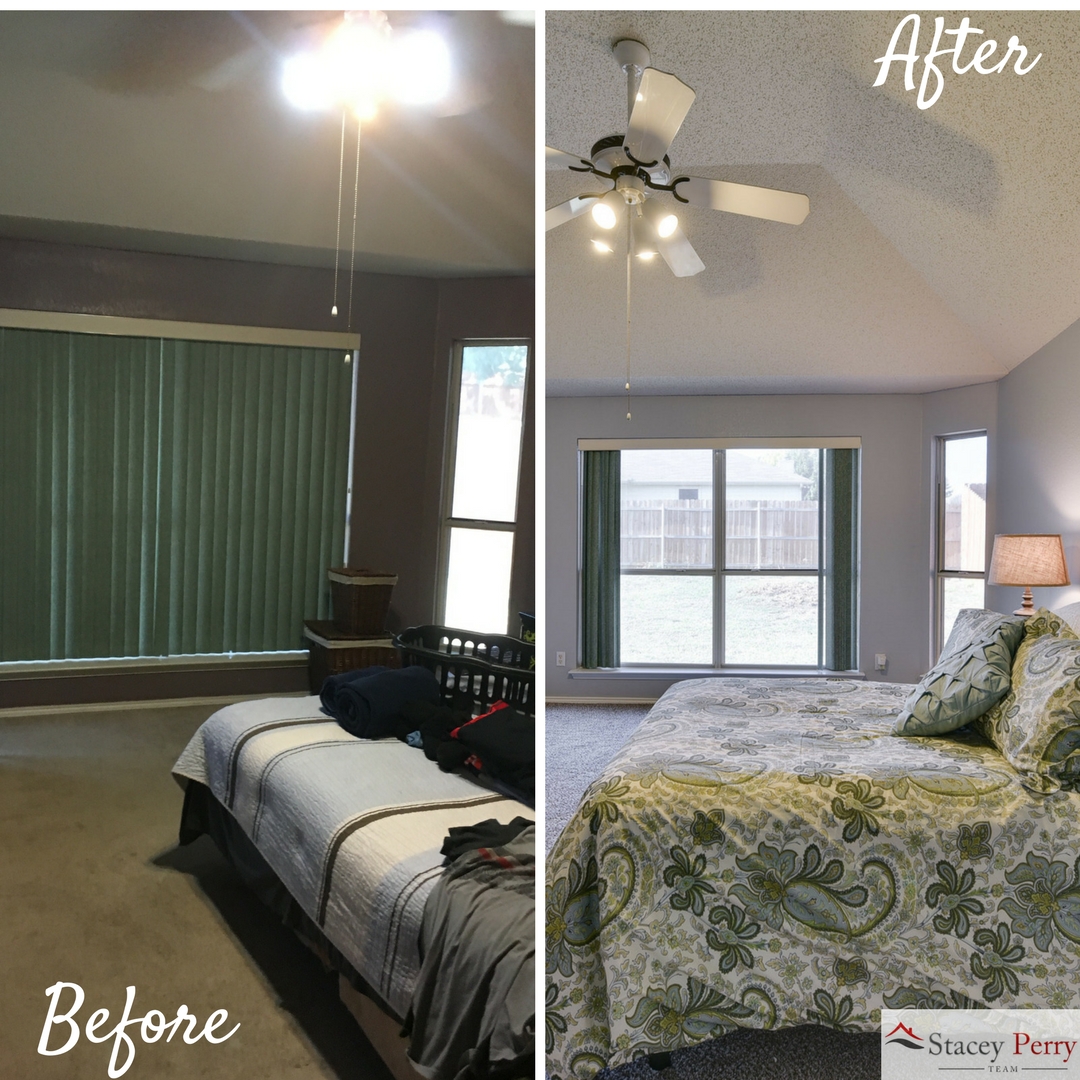 Never underestimate the power of natural light, new carpet, a lighter coat of paint and new bed comforter!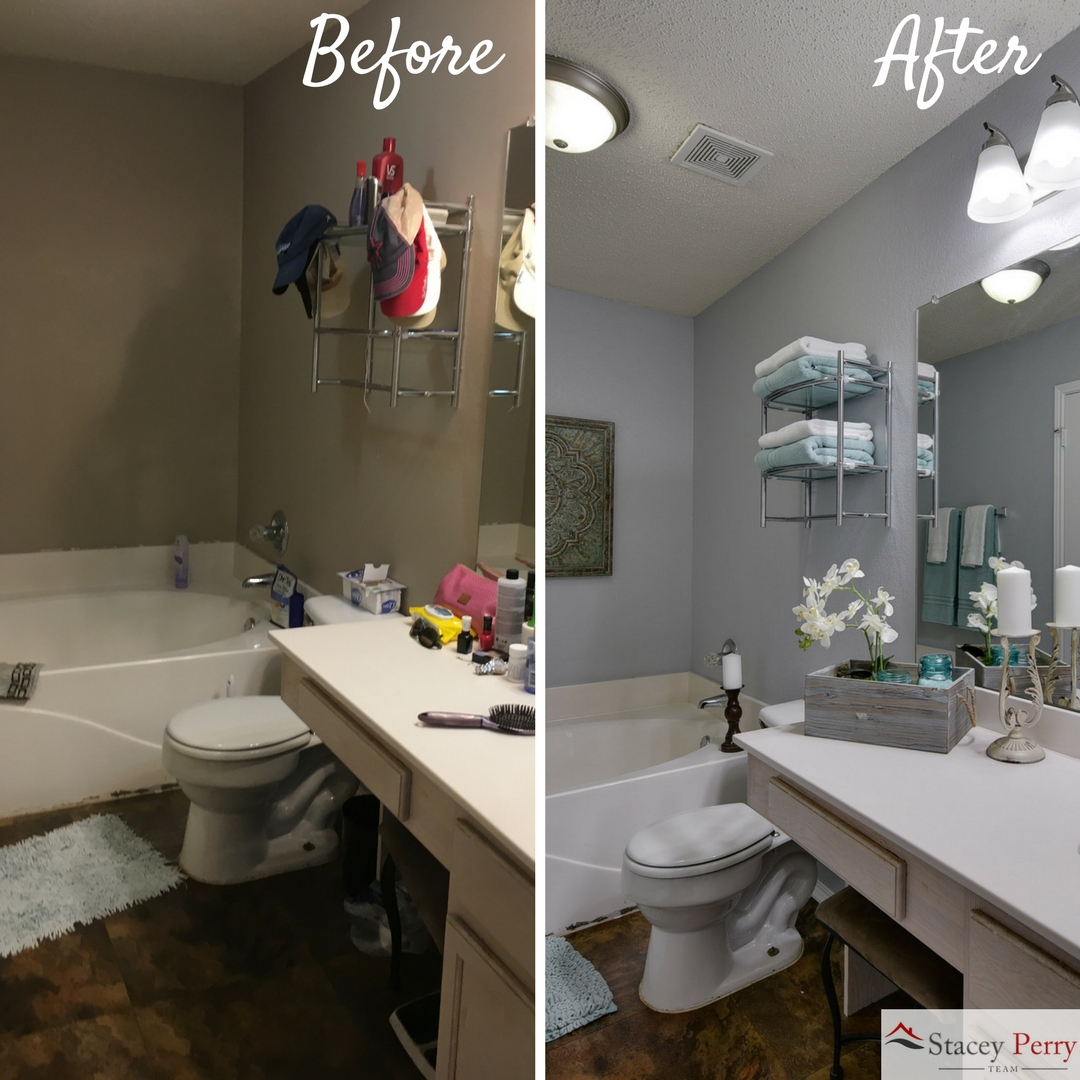 This bathroom just needed the personal items to be tucked away, a new coat of paint and a display of comforting items, such as a candle, fresh towels and flowers.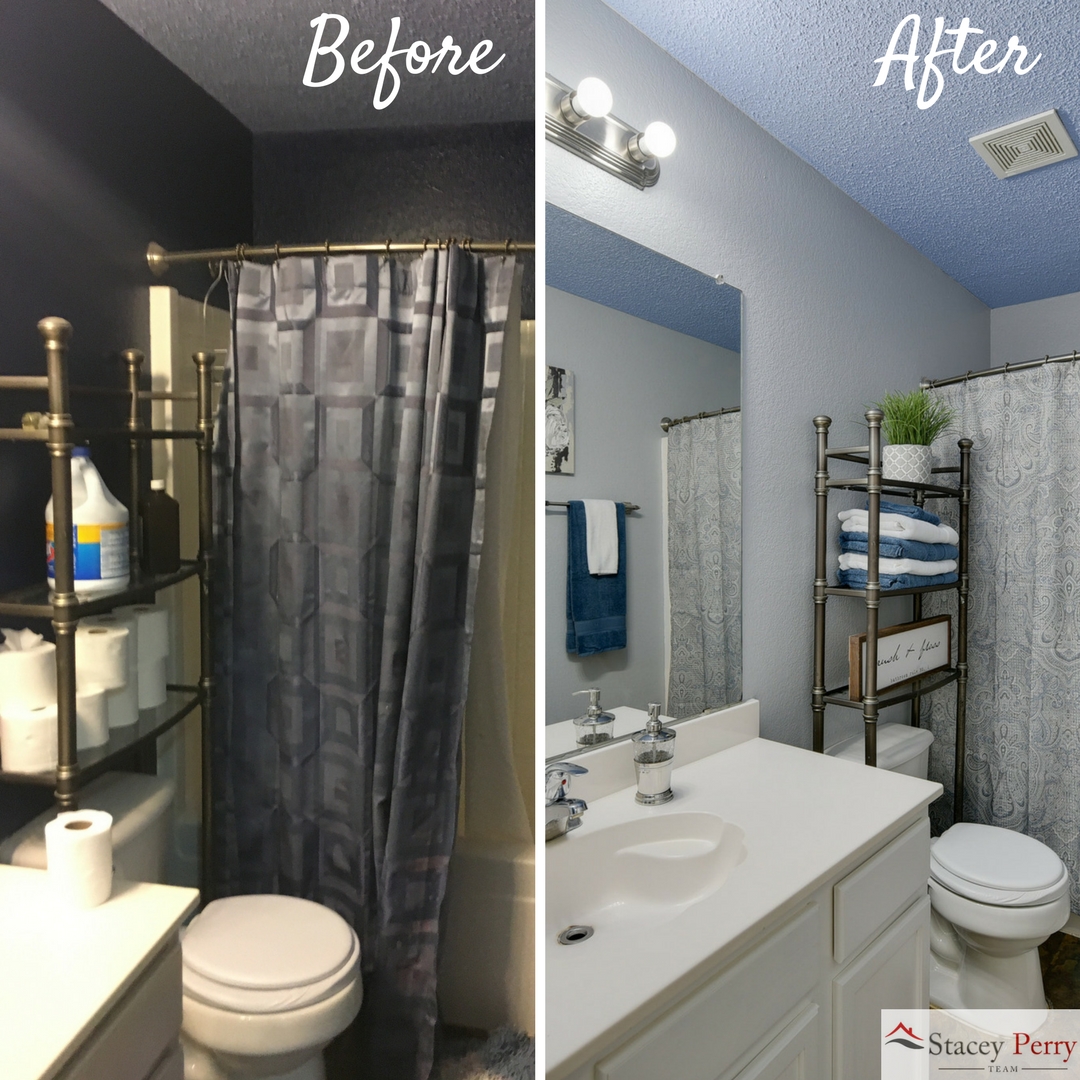 Hiding your toilet paper and cleaning supplies goes a long way in improving the look of a bathroom. Once you have those types of items tucked away, you have room for prettier things, like plants, fluffy towels and art. Don't forget a fresh coat of paint and a new shower curtain.
As you can see, some small changes, that won't break the bank, can turn unattractive rooms into a buyer's dream.
If you're ready to take the plunge, I'd love to help you make sure your home is in the best condition to get you the best price!
For all your real estate needs, contact expert DFW realtor, Stacey Perry with Keller Williams Realty, today!

Phone: 817.313.1833
Email: staceyperry@kw.com
Website: Stacey Perry Team
Facebook: Stacey Perry Team-Keller Williams Realty
Twitter: Stacey_kwrealty
Instagram: StaceyPerry_kwrealty
Blog: Stacey Perry Team