I grew up driving around with my dad visiting development sites that would "make great retirement homes." At family dinners I'd learn about new things happening in assisted living. Not your typical dinner conversations to say the least. So articles with titles like, "What will Senior Housing Look Like in 2028" are total clickbait for me. The problem with most of these articles is that they are superficial and offer little information or deep thought into the industry. I get it, optimzing articles for search (SEO) is important and these types of articles get published often (you're welcome Next Avenue for the link). But there really are exciting things happening in senior living that I want to share with you. To organize my thoughts, I've separated them into three major senior housing trends: Affordability, Technology, and Product.
SENIOR HOUSING - AFFORDABILTY
Many new and existing senior living companies are trying to build scalable, affordable, and/or middle market solutions. At present, the ugly truth of our industry is that private-pay senior living is extraordinarily expensive. For example, the average cost of assisted living in the US last year was $3,750 per month according to Genworth. In many urban and more affluent markets the average cost is closer to $6,000 per month. This is simply not affordable for most people. During the next decade it will be critical to find more lower-priced solutions, especially for those people with assets or fixed incomes that do not let them qualify for Medicaid offerings (a segment that already has quality and shortage issues). However, there is hope.  Here is a list of non-traditional senior living solutions that are emerging in this segment:
NPR recently ran a story titled "Cash-Strapped Seniors Turn to Assisted Living in Mexico." It reported on new high-quality retirement centers in Mexico that cater to Americans and cost only $1,500 per month including full-time care. ChangingAging.org actually first reported on Long Term Care in Mexico6 years ago. In brief, to address the often prohibitive private-pay costs of American senior living, many reputable companies are building outside the US, marketing to American seniors, and succeeding in expanding their options. This is not the best solution, since it does not address keeping loved ones near their families.  However, for some it might be a welcomed option.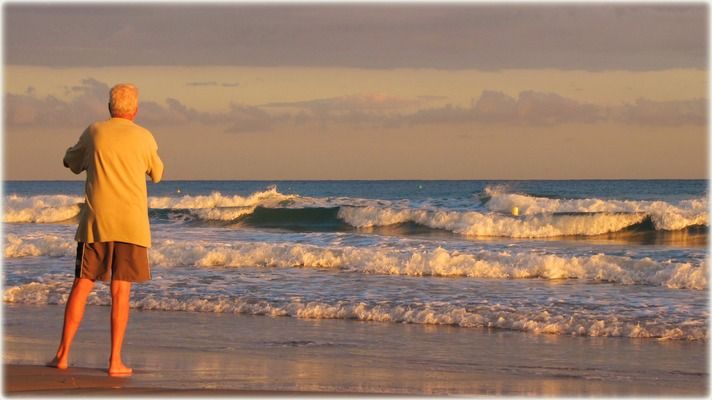 Another example that demonstrates how senior living is breaking out of the institutional box includes the rise in the sharing economy (more in the second section to follow).  One company, Silver Nest, is helping seniors find roommates.  This can ensure seniors stay in their homes, help offset living expenses and even contribute to in-home caregiving.
Mainstay Senior Living reportedly uses its own proprietary technology and vertical integration to lower operating costs. Technology should be used as an asset to combat the high cost of care by increasing the utilization of resources. We've seen this happen in many other industries. Unfortunately, lowering the cost of operations will not lead to lower costs for seniors until senior communities are capitalized in new ways so that the cost-savings can pass to residents (think funds that recognize a double bottom line). This is a big opportunity and it will be interesting to see which companies can execute on this.
Home care is going to have a large impact on more affordable senior living. Non-medical home care will continue to grow rapidly as it remains a viable option for many who need just a few hours a week in help. The new rules allowing Medicare Advantage to reimburse non-medical home care could have a massive impact on senior living. More people will stay home or live in market rate condos/apartments and receive the in-home care they need. Market rate apartment/condo developers may start building more "age-friendly" units without them necessarily being senior focused properties. This could create a new, more affordable, non-traditional "senior housing" opportunity, and force downward pressure on pricing in traditional communities.
Another fast growing trend in the world of affordable senior living is known as senior "Villages." These are networks/memberships of people living within a city or neighborhood and assisting one another as they age. The Village to Village Network lists more than 350+ villages across the country on their website. "Village members experience reduced isolation, increased independence, and enhanced purpose of life. "Villages are instrumental in helping people remain in their homes and independent in their communities," observes Ilene Henshaw, AARP, Department of Government Affairs.

SENIOR HOUSING - TECHNOLOGY
Technology is not just for the young.  Companies are finding a viable market in seniors and providing products that are having a positive impact on their lives.  Right now.
Lyft, for example, is leading the way with their ridesharing solution improving mobility for seniors. Specifically, their concierge platform offers more flexibility and freedom for senior community residents, and is being adopted quickly by senior living communities as a competitive resident offering. This adoption rate will grow rapidly in senior housing over the next decade even as their cars turn driverless!
Virtual Reality is already being used in assisted living communities to give residents a "change of scenery." Residents who are not mobile or able to go out and do things they used to love, can now put on goggles and immerse themselves in a new reality. I once had a resident living in one of my communities that used to go to Mexico every 6 months. But her natural aging process made this actual trip impossible.  Wearing a virtual reality headset would have had a major impact on her wellness and happiness.  We can't even begin to imagine the long-term uses VR will have on our aging population.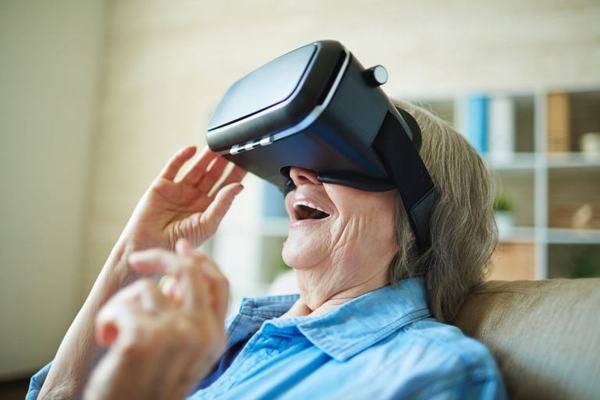 If Virtual Reality wasn't enough to get you excited about the innovation in the senior living sector, let me tell you about Augmented Reality (AR).  This technology does not isolate the senior to a headset and a virtual "trip."  Instead, the seniors actual living environment is enhanced.  For instance, a person with dementia would be given a special pair of glasses they wear throughout the day that would "augment" what they normally see, potentially adding images of family members and beloved objects, enabling these seniors to not fear care staff, receive alerts when they might approach a potential hazard for falling, and countless other scenarios.  Not convinced about the reality and viability of AR? Click here to watch a video on how far along we really are.
Though the touch of a human will always be the cornerstone to exceptional senior care, a new member of the senior living community is arriving: Robots. Japan is already leading the way with their focus oncaregiving robots.  On the conservative side of predictions, over the next 5 years these robots will be introduced to communities and play an important role in the continuing issue for human caregiver shortages. Don't be surprised next time you tour a senior living community if you find that they are piloting some kind of robot or avatar. To ignore this in any article on senior living is a disservice to the companies investing in the space and the hope for improved quality of life for our seniors.  This is not sci-fi fantasy.  This is happening right now and only going to have a greater impact over the next decade and beyond.
SENIOR HOUSING - PRODUCT
Fact: 10,000 Baby Boomers are aging into the senior market every day!  This is a demographic that is digital savvy, consumer skeptical, and refusing to be thought of as "elderly."  The images of a helpless, aging mom in need of a new home do not apply here.  Boomers want control over their lives, especially after seeing how their own parents were ill-prepared for their senior living options.  They are also used to companies taking consumer-driven approaches when designing products. This means they are looking for the best experience at a price they are willing to pay.  We are already seeing their demand for better and more transparent products. This is what is driving growth at senior living marketplaces like Seniorly. I am seeing firsthand how this burgeoning group is forcing senior living companies to rethink their "product," especially in this highly competitive space. Here is a list of companies and startups that are taking a different approach to product in the space:
Greystar's Overture is rapidly building "active lifestyle" communities targeting boomers that want to make a retirement change at an earlier stage in their life.
Solera Senior Living believes "there is a compelling opportunity today in the senior living space to build a next-generation operating model focused on attracting and retaining the best talent, delivering superior levels of service." They believe a 5-star service will differentiate their product in the space.
Priya Living, an Indian affinity senior living company, has waitlists at their locations. Priya combines cultural independent senior living with a dashboard of services using apps like Uber, Postmates, and other on-demand services.
Dementia Villages first hit the spotlight about 5 years ago. The success in the Netherlands led to many copycats throughout the world. The first Dementia Village was recreated in the US last year. These villages are all about choice and giving control back to its residents, even those with Alzheimer's and other dementias.
Belmont Village Albany is a University of California Berkeley affiliated senior living community in the Bay Area. They are attracting retired professors and alumni all returning to a more "campus" lifestyle.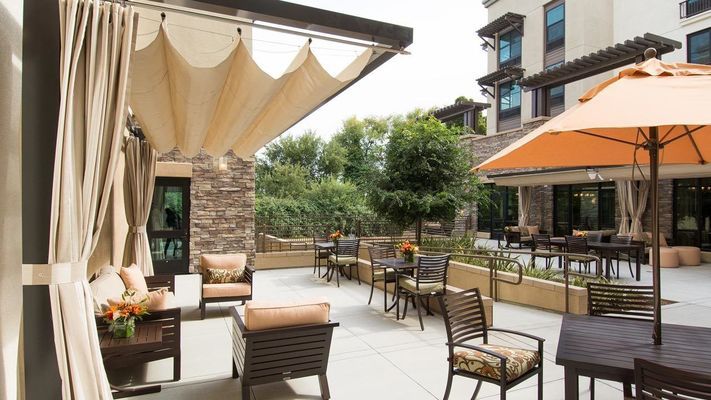 Product matters in a world of consumer choice, and during the next decade senior living communities will need to better understand their products and customer. This means that we will start seeing brands identifying their products similar to hotels with clear segments like luxury, economy, hip, etc. If they don't then new entrants will build better products that resonate with their targeted customers and disrupt the old guard.

I've only just begun to outline all that is happening in the senior living sector.  Advancements in affordability, technology and product continue to prove what an exciting time it is to be working in this field.  If you want to learn more about "Unlocking the World's Fastest-Growing, Most Misunderstood Market," I highly recommend The Longevity Economy by Joseph Coughlin. This candid book is filled with great insights and innovations happening within the senior living space, including the three topics discussed briefly in this article.  Based on what the Seniorly team and I are experiencing every day, I'm optimistic that the next decade will be revolutionary for the whole senior living industry. We are witnessing the fastest growing market segment in history and as a result there are companies wisely positioning themselves at the forefront of revolutionizing the old ways.  The demand is enormous and the impact on supply is inevitable.  How is that for a dinner conversation?!!
For more valuable information on senior living, click on this link.