Hundreds of senior living communities serve the city of Houston, but it can be hard to tell at a glance which one is right for your elderly loved ones. Some senior living facilities offer assisted living, others are independent, while some others provide skilled nursing and memory care. These places vary in quality too, and it can be a challenge for you to spot the highest-quality homes where the grandmother or grandfather you love will be comfortable and safe. The 12 most popular senior living communities in Houston, compiled in this list, should provide a good starting point for further research into your loved ones' new home.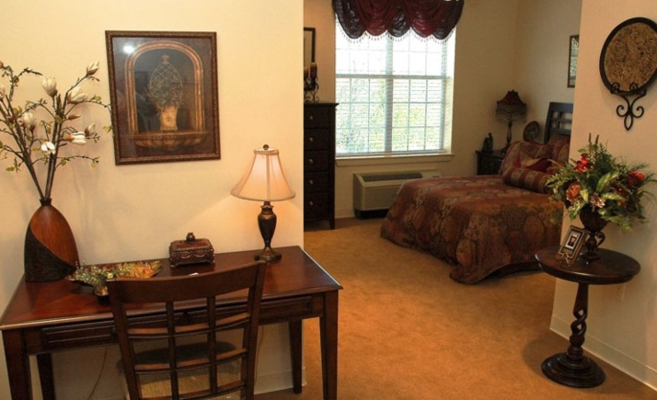 Colonial Oaks Pearland is a full-service senior living facility built in classic red brick and white plaster with a large and inviting front lobby. This beautiful facility has private suites and one-bedroom apartments that often rank highest in customer satisfaction among its neighboring senior living communities. There is a popular common area that includes a spacious dining hall with large glittering chandeliers. In addition, there are beautiful walking paths that are wisely enclosed for resident safety. Skilled nursing staff help keep residents safe with sophisticated medication management and professional consultations with primary care doctors. Click here for more information on Colonial Oaks Pearland.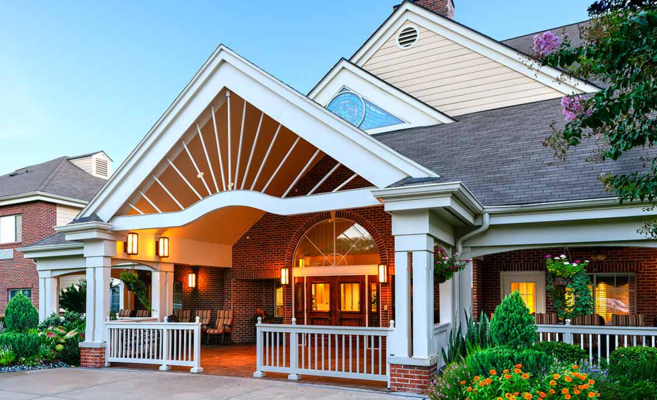 The conveniently located Atria Westchase offers independent and assisted living services geared towards maximizing their continued rest and comfort. To that end, Southern hospitality is on display through the large common areas at this facility, furnished with plush, overstuffed leather seating that's great for conversations around the fireplace or hours-long board game sessions. Delicious restaurant-style dining and outstanding senior care comprise only a few of Atria Westchase's alluring features. Click here for more information on Atria Westchase.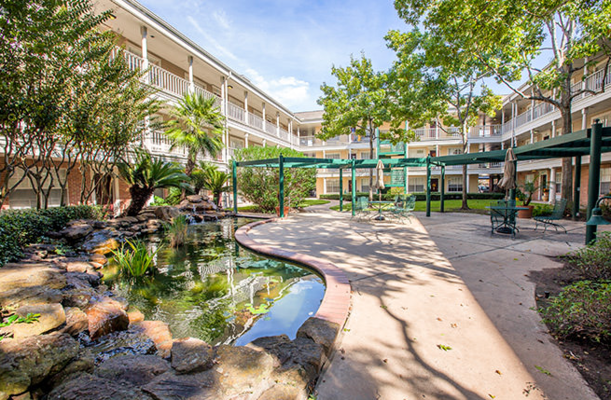 Brookdale Memorial City, an independent living community, is located in an upscale neighborhood surrounded by local shopping, dining, and churches. The community is perfect for residents seeking an active, yet nestled lifestyle filled with lots of options like an onsite theater, comprehensive library, activity rooms, beautiful courtyards, and more for the discerning resident. Click here for more information on Brookdale Memorial City.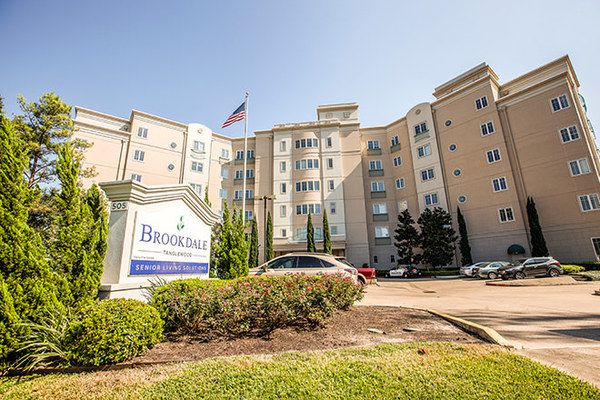 Brookdale Tanglewood is an exceptional senior living facility specializing in assisted living and memory care.  This pet-friendly property has 140 large units inside of an impressive six-story tower. This senior living complex has a full suite of amenities for residents, including prescription support that helps prevent medical mix-ups, and a charming bistro where residents can relax with their guests.  Also, we learned one of the many unique services that make this community appealing to families includes the courtesy valet service.  Click here for more information on Brookdale Tanglewood.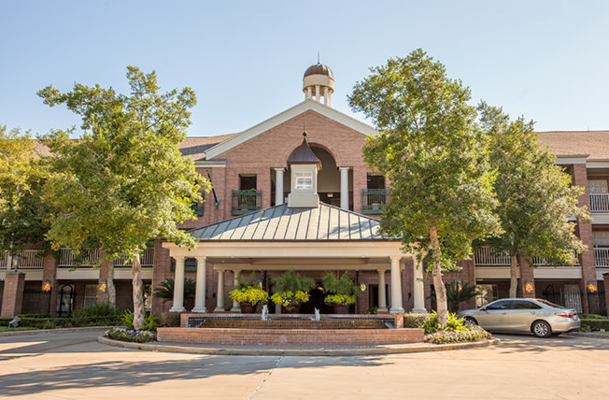 Brookdale West University is an independent living community that provides countless opportunities for residents who seek to learn, follow interests, and make new friends. The community and activity rooms are constantly filled with lively activities such as painting classes, book club, yoga, and poker games just to name a few. . Click here for more information on Brookdale West University.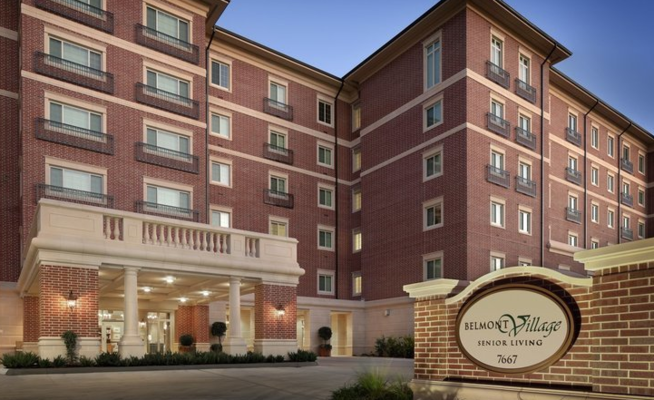 Belmont Village Hunters Creek goes beyond just assisted living and memory care to provide a comprehensive resource for seniors and their caregivers. This independent living facility employs personal assistance liaisons to help care for seniors, as well as short-time care for periods from hours to weeks for supervision-dependent seniors whose caregivers need time off. Click here for more information on Belmont Village Hunters Creek.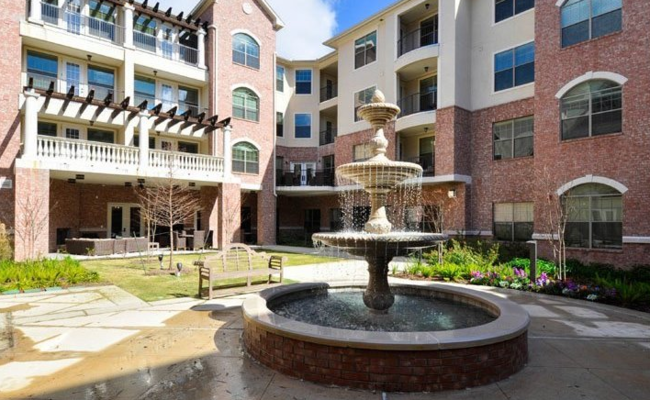 As more large national companies take over many local senior living communities, it's refreshing to feature The Abbey at Westminster Plaza.  Privately owned for over 60 years, it is a six-story luxury facility that offers multiple levels of care for its residents. Seniors here can enjoy independent living, assisted living and memory care that aspires to feel like the most modern living for any age, as seen by the interior design of apartments wth granite counter tops, full size kitchens with stainless steel appliances, front loading washers and dryers, wood floors, crown molding and individual climate controls. This senior housing facility maintains 164 spacious rooms and suites that offer a degree of privacy for seniors who can live independently. Click here for more information on The Abbey at Westminster Plaza.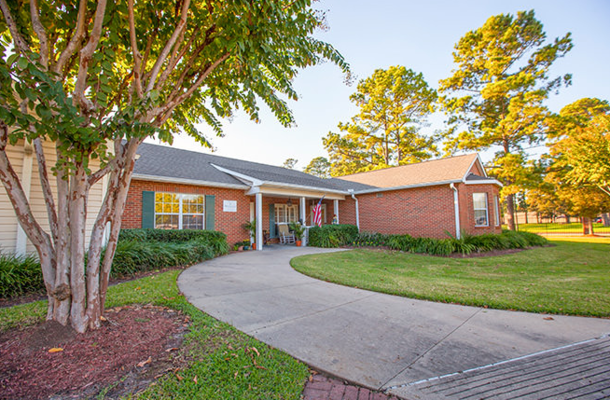 Brookdale the Heights manages to keep its 188 rooms contained inside a single-story brick building with attractive white trim. This facility runs the gamut of care, from independent and assisted living to memory care and skilled nursing care for residents who need help recovering from injuries and surgery. Click here for more information on Brookdale The Heights.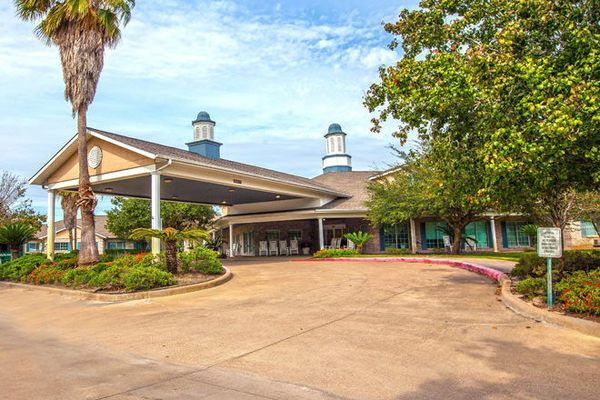 A short one hour drive from the popular Galveston, TX., Brookdale Cy-Fair houses its residents in a stunning spacious red-brick Texas Colonial-style building.  With three levels of senior care (independent living, assisted living and memory care) residents praise the luxurious amenities on offer.  Considently, residents praise the property's close proximity to outstanding outstanding restaurants, modern shopping malls, banks, and medical offices, all within minutes of Brookdale Cy-Fair.  Click here for more information on Brookdale Cy-Fair.
Elmcroft of Braeswood creates an imposing first impression. This facility presents the facade of a massive red-brick structure with thick walls and a secure property where residents can safely enjoy the outdoors. Inside, the community offers full-service care, which ranges from independent living to hospice and end-of-life care that prioritizes the needs of residents and their families. Click here for more information on Elmcroft of Braeswood.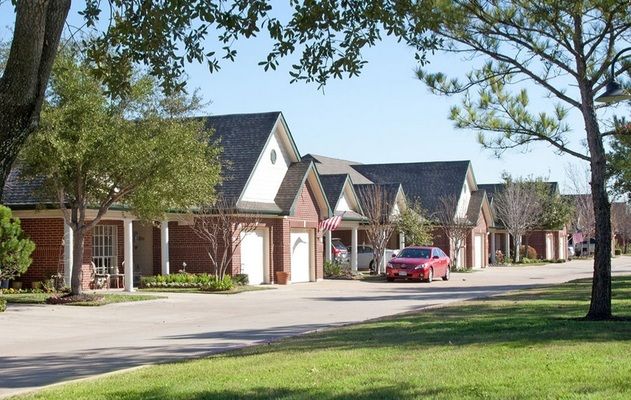 The 52 residential units contained within the main structure of Village on the Park Steeplechase are designed with a maximum of luxury and comfort in mind. The rooms in this community provide plenty of room for seniors to stretch out and to keep as many of their own possessions nearby as they can. This luxurious home for seniors keeps its residents occupied with regular Bible and fitness classes, cooking lessons, an onsite casino and a well-stocked pub that has one of the most generous happy hours in all of Texas. Seniors here also enjoy regularly scheduled group shopping trips to the nearby mall, followed by the occasional ice cream social when they get back in. Click here for more information on Village on the Park Steeplechase.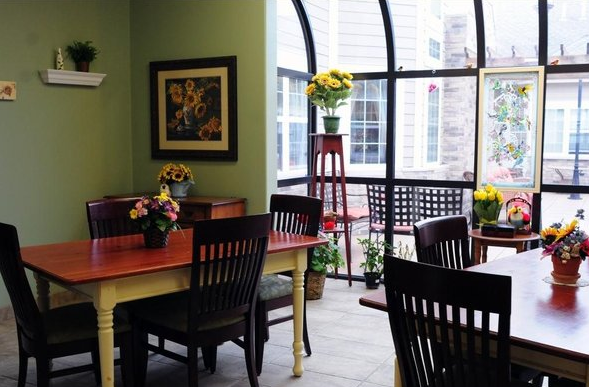 Autumn Leaves Meyerland is not a large facility, but what it lacks in space it makes up for with intimate personal care for each of its residents. This family-owned facility has been designed with memory care and the needs of memory-impaired seniors in mind, down to the last detail. Hallways and doors here are built extra wide to accommodate residents on their walks around the facility. Seniors here get out of their rooms a lot, since the community puts an emphasis on community building and group activities to help keep Alzheimer's patients' minds as active and sharp as they possibly can. Skilled staff keep an eye on residents here, and some deep, personal friendships have formed between workers and residents here over the years. Click here for more information on Autumn Leaves Meyerland.
We've also compiled a list of 14 apps and websites that provide home delivery services to seniors in the Houston, TX area.  Click here to see that senior living list.
If you are a caregiver in the Houston area, click here to see a list of 9 local caregiver organizations we have identified to help you through many aspects of caregiving.
For more helpful resources on senior living, click here.