Conversation with Lisa Von Domek.:  I appreciated, that she took the time out from her busy day. She has been on my list to reach out to, well let's just say too long. We have been following each other's posts and interacting on each other's posts. I must admit what pushed me finally to pick up the phone was the Active Rain Challenge of reaching out to fellow members sponsored by Kathy Streib    I am so glad that this did made me dial her number.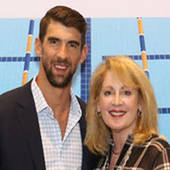 First let me touch on her slogan, all I can say is I love it...Experience Isn't Expensive.... It's Priceless! Keep in mind it is not just a slogan, it is pure Lisa. The Dallas Real Estate buyers and sellers can consider themselves lucky when she and her team represent them in a transaction.
 Lisa is a true professional and understands and cares, not just about her clients, but she is equally concerned and cares about the Real Estate Profession. Just to give you a small example, she has been active in the profession not only locally, but on a national level too, NAR, CRS and the list goes on and on. Please visit her profile here on Active Rain and look at all her professional designations. I am confident you will be impressed, well I was.
http://activerain.com/profile/lisavondomek
We have the same common love when it comes to loving our pets, there are no worries about costs when it comes to taking care of our four-legged children.
Now, with that said I had a list of questions I was going to ask her, but as "old friends start talking" we got side tracked. While this clearly shows what an awesome Realtor she really is.  At the same time, her southern charm totally distracted me from asking the questions I planned on getting answers to.
We discussed the various platforms of social media and it amazed both of us, how people can spend so much time on them. We felt, that after we take care of our clients, our family our pets  we barely have time for Active Rain, hence the other platforms fall behind.
We covered a lot of ground between her phone and my phone going on and off, I hated to cut the conversation short. Keep in mind she has a very successful Team in Dallas and that is accomplished by working and responding to clients when they need her.
She is the real deal, what you see on her post is the same you get when you are on the phone with her. If you are not following and interacting with her you are missing out.
If you are looking for a pet friendly Beverly Hills Realtor who can handle and sell the most difficult properties that no one else could, please reach out to me directly!! If you are considering buying or selling a home, a luxury home, luxury investment real estate, luxury vacation homes, or luxury beach properties in Southern California, Los Angeles, Century City, Westwood, West Hollywood, Beverly Hills, Marina Del Rey, Venice or Malibu, feel free to contact me at 310.486.1002 (m) or homes@endrebarath.com or visit one of my websites at http://www.endrebarath.com.  I contribute a portion of my commission to local animal rescue organizations.