What! 'Youz Guys', get out the shovels! The New York Yankees home baseball season opener was snowed out yesterday in the Bronx NY. What would Babe Ruth say? Maybe, that 'Global Warming' must be kicking in again. This latest April blast came after four Nor'easters previously blasted the United States in March cutting a 1,000 mile swath from Kentucky to the Atlantic and up the coast to Maine with heavy snows, bitter cold and record earlier ice storms of this years "Wicked Winter" and now "Spring".
"I WANT WARM! I AM DONE WITH THE COLD!"
The USA Today in a March article from Doyle Rice, quotes fed up New York City pedestrian Yana Damoiseau as, "I WANT WARM! I AM DONE WITH THE COLD!". Well, youz guys back east might be saying in relief, "HEY, well at least I can move to sunny Scottsdale Arizona where there are blue skies and it is always sunny"!
                         New York Yankees Home Opener in the Bronx snowed out on April 2, 2018
 It is Sunny in Scottsdale Arizona
"What is snow?", we say in the great desert southwest in Scottsdale and the Phoenix Arizona metro with blue skies, swaying palm trees and temeratures in the 80s.
                               Even snowman says, "It is time to move to sunny Scottsdale, Arizona"!
Move to Scottsdale Arizona!
Hey folks, have you also thought about moving to sunny Scottsdale Arizona? Spring training is in February and March as the "Boys of Summer" are playing under blue skies and swaying palm trees.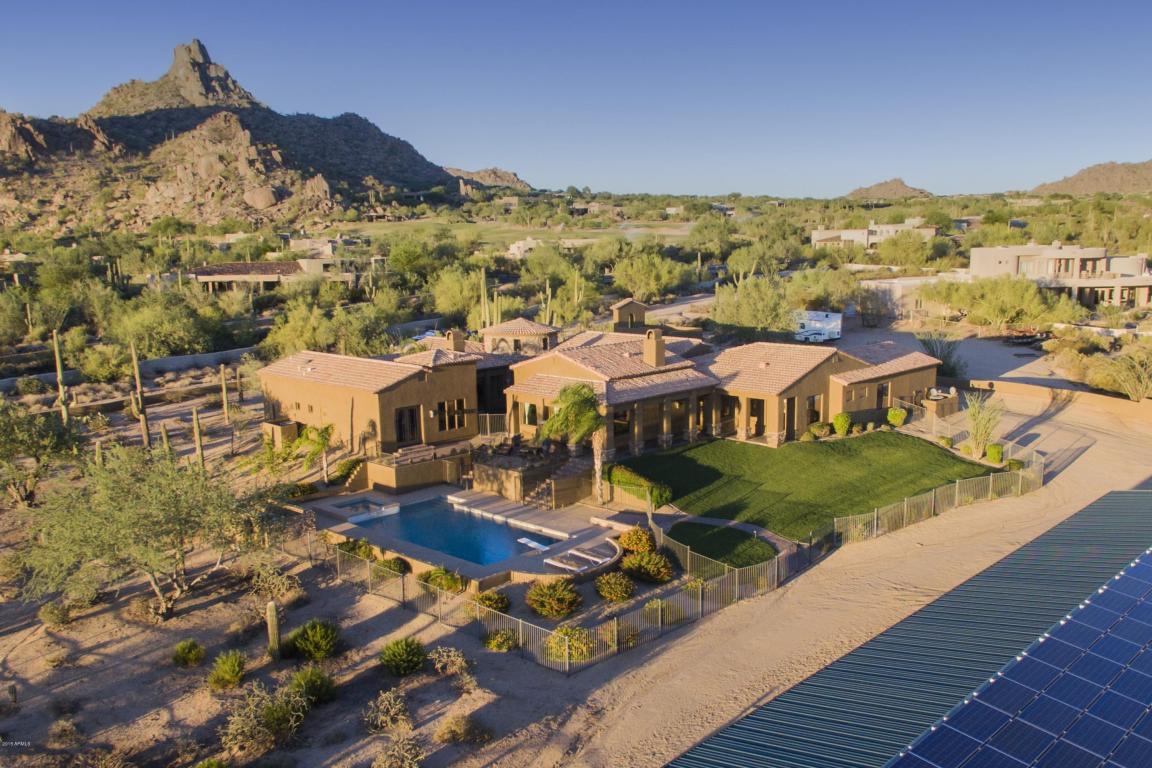 Sunny Scottsdale home with Pinnacle Peak in background
Is 2018 the year you finally decide to leave the snowy east and move west to live in Scottsdale, Arizona which is constantly selected by independent reviews as one of the best cities to live in the US? Characterized by sunshine, great weather, sunsets, mountain views, "foodie" city, resort hotels, golf, shopping, sports and entertainment, excellent schools, bike paths, desert hikes and more, Scottsdale is the place to raise your family or retire!

Scottsdale, Arizona single family detached home on Lake Angela recently sold by Jeffrey Masich, Realtor with HomeSmart at 8206 E Del Cadena Drive, Scottsdale, Arizona at Islands on McCormick Ranch
To learn more about single family Detached homes for sale in Scottsdale with pictures, prices and maps. Are you looking for a new place to call home? Relax at your own Scottsdale home with the great Arizona weather, restaurants, golf courses and shopping nearby. Ask about  Scottsdale waterfront homes or Scottsdale golf course homes for sale. 
Scottsdale, Arizona is ranked as one of the top 10 cities to live, "foodie" cities and safest cities in the US by independent national studies! For a video on Scottsdale and Arizona living and lifestyle
                                         Scottsdale golf course homes with great views are very nice!                   
Information about Scottsdale Arizona living and real estate described by Jeffrey Masich
Looking for something else? Here are more Scottsdale homes and/or land for sale:
Luxury homes for sale in Scottsdale 
Detached homes for sale in Scottsdale 
Scottsdale Pool Homes for sale 3+ Bedrooms
Condos, Townhomes, Patio Homes for sale in Scottsdale
All homes for sale in Scottsdale 
Scottsdale homes for sale with 1+ Acres 
Scottsdale homes for sale on golf course lots
Residential Lots for Sale in Scottsdale 1/2+ Acres
3+ garage homes with a pool for sale in Scottsdale 
Scottsdale ranches and horse properties for sale
Scottsdale homes with a guest house or casita for sale 
Scottsdale waterfront homes for sale   
Scottsdale homes with city light views
MLS Search for homes for sale in Scottsdale
For more about Scottsdale or nearby Paradise Valley homes or Arizona Homes and Land for sale just ask Jeff Masich, Realtor with HomeSmart. HomeSmart is the largest real estate broker in the desert southwest